I'm so excited to announce a very cool project I worked on in 2010: designing my first paper patterns for McCall's Spring 2011 "Generation Next" campaign! I'm thrilled to be included in the newest pattern catalog alongside notable young designers Rebecca Turbow, the ladies at Flirt Brooklyn, and Melissa Watson. And here's the proof (via my mom's camera phone in the sewing section of a JoAnn Fabric & Craft Store in NH) — a spread in the catalog and the actual pattern envelopes, shown below!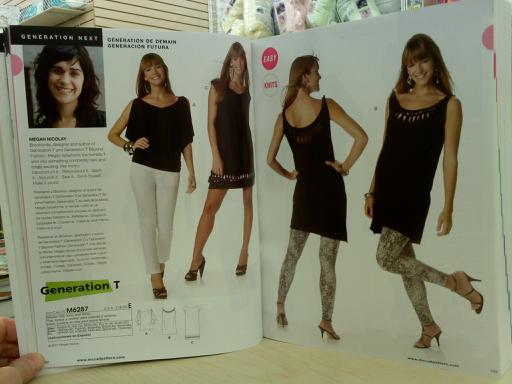 My patterns are for use with jersey knit fabric, so while they're not T-shirt designs per se — each style can be adapted for use on an actual T-shirt! And though I created all of the designs in black (what can I say, after 10 years living here, I'm a true New Yorker when it comes to fashion), I think they'd be fabulous in a dark plum, burgundy red, or teal. The envelope includes patterns for three related looks: a top, a tunic, and a dress and are available in two sizes, shown below: XS, S, M and L, XL.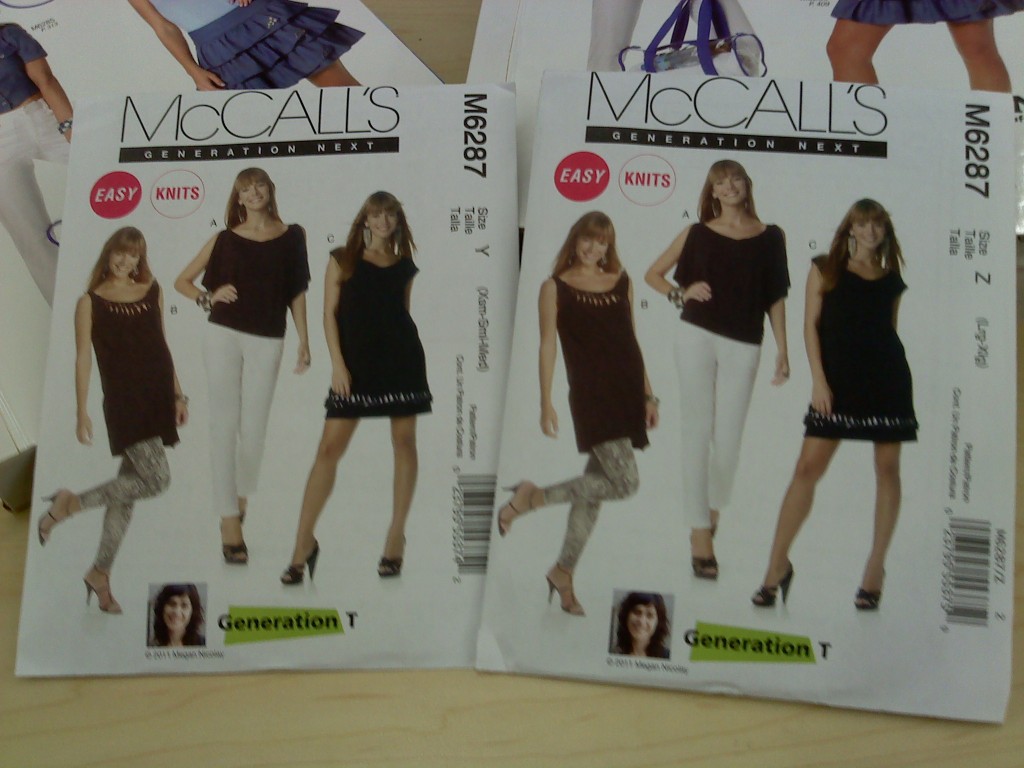 So please check out the online look book or check out the real thing at your local fabric and pattern shop (and then go ahead and try them out at home on your sewing machine) and let me know what you think!
[ Posted on January 10th, 2011 ]