Last weekend, I spent Saturday evening with these lovely students at my high school alma mater. That's me on the computer screen–we had a cross-regional Tee Party through the internets! These students are all part of the Green Support team at the school, and invited me to help them celebrate Earth Day. It was wonderful to hear what they're up to and answer questions they had for me about Generation T.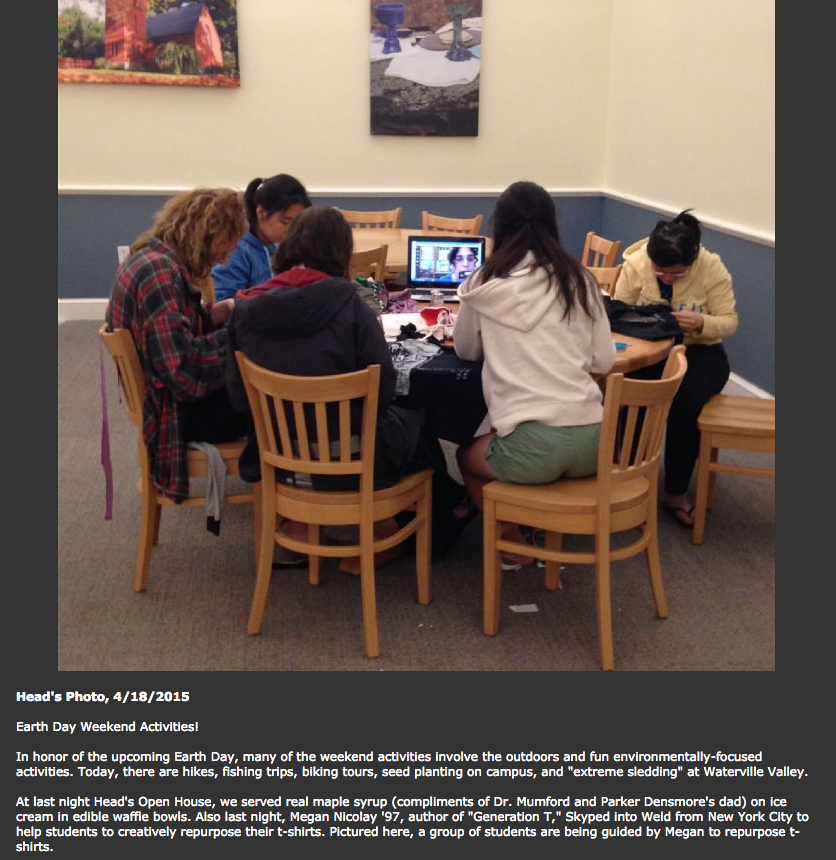 Here's another group shot, this time from my perspective–check out all the amazing projects they made!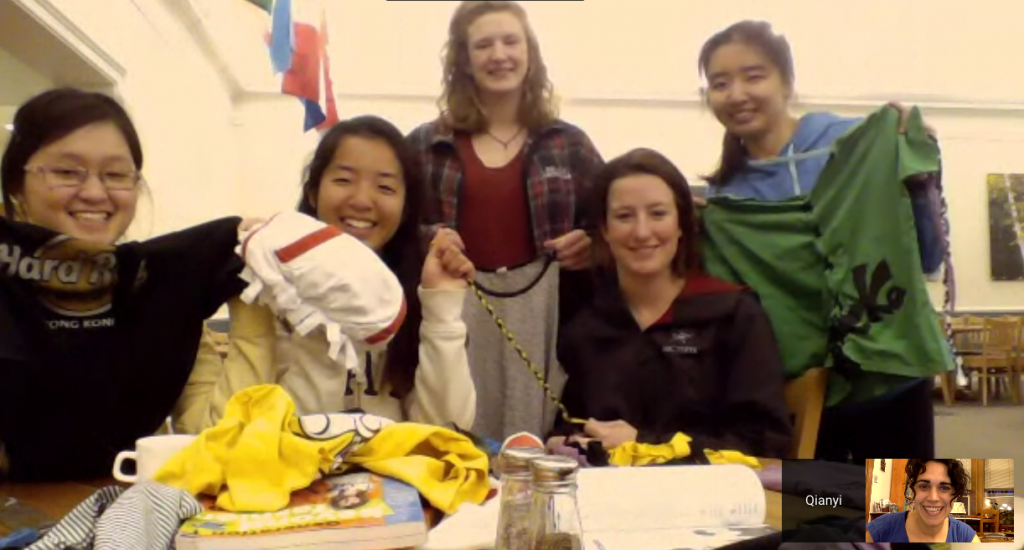 Happy Earth Day, all — keep fighting the good fights.
—
In other news: A stack of T-shirts in need of some resuscitation recently arrived on my doorstep…stay tuned in the coming weeks to see what they turn into — I'll be posting them here!
[ Posted on April 22nd, 2015 ]