Amidst my recent adventures out at CHA (full round-up to come soon!), I was impromptu-interviewed by Alexa at iLoveToCreate who was dying to know what it is that I love to create. You all probably know that answer (Exhibit A: title of this post, above; Exhibit B: titles of books, right), but in case you needed more visual and verbal proof, please see Exhibit C: the video below…
I know, total newsflash, right?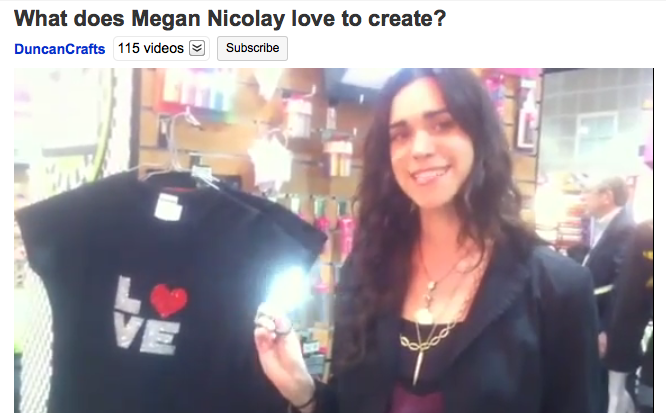 PS: It took everything I had to keep my scissors (that glowing orb in the screen grab above) off that T-shirt to my left. But speaking of that T-shirt, what a great Valentine's Day project, don't you think? Pick up some super-glam iron-on crystals to celebrate your loooove.
Tags: iLoveToCreate
[ Posted on February 9th, 2011 ]