On a warmer day a few weeks ago, Jamie Frevele of BoingBoing and I sat down with my sewing machine, a couple pairs of sharp scissors, and Jamie's stash of T-shirts (she has some amazingly iconic ones in there — Rosie the Riveter, Captain America, the New York City tee that John Lennon was famously photographed wearing — sleeves cut off — in New York in 1974 by Bob Gruen) to have a little Tee Party. And a party it was…
Without further ado, here's how to cut the perfect neckline, and how to transform that old boxy tee into a fresh 'n' foxy tank top in T-minus 60 seconds (yes, we're rife with T-shirt puns up in here). Here's how it all went down, no-sew style:
For an additional tutorial (bonus!) on how to easily re-size a T-shirt with two easy seams — click through to see Jamie's (@jamielikesthis) step-by-step photos of how we transformed her iconic New York City tee from this: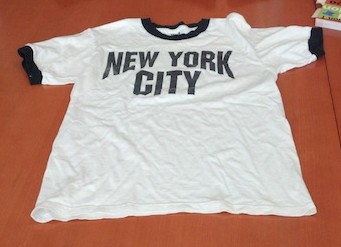 Into this: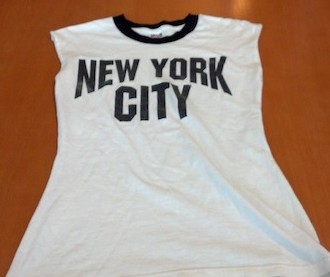 The T-shirt (à la John Lennon) is boxy no longer!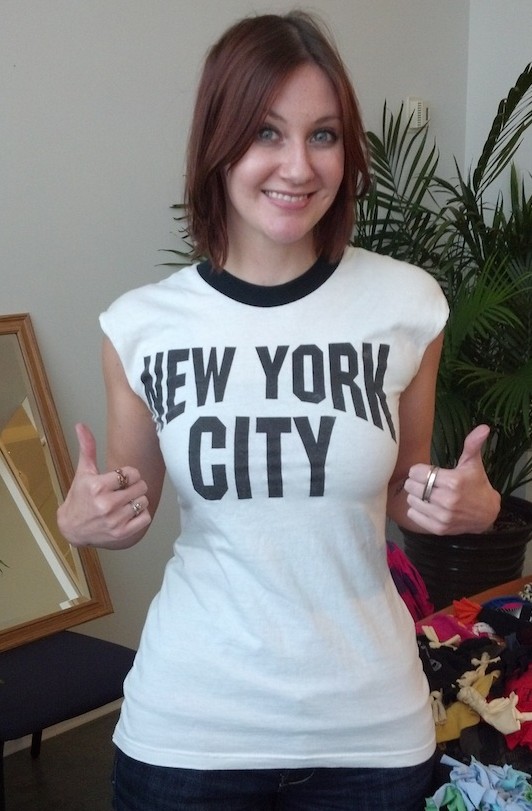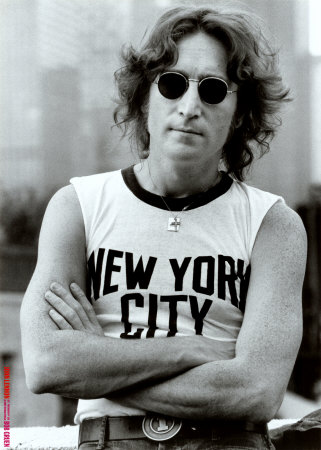 Happy new T-shirt to Jamie, happy birthday to John Lennon (today would have been number 72), and happy T-shirt refashioning to you all!
Tags: #johnlennon, boingboing, Happy Birthday John Lennon, jamie frevele, refashion a T-shirt, T-shirt jam session, T-shirt surgery, T-shirt transformation
[ Posted on October 9th, 2012 ]