Happy Thanksgiving/Hanukkah (Thanksgivikkah?)! Over here at Generation T, we're thankful for YOU — the folks who read the site with dedication, those who populate Tee Party events, and those who just stop by from time to time to like a project on Facebook or look for some quick inspiration. Here's an admittedly belated share of some highlights from the Tee Party we hosted at the local library in Brooklyn last month. I think the enthusiasm of the 35 or so folks who filled the room is ample proof that T-shirts don't lose their luster the moment the temperatures drop!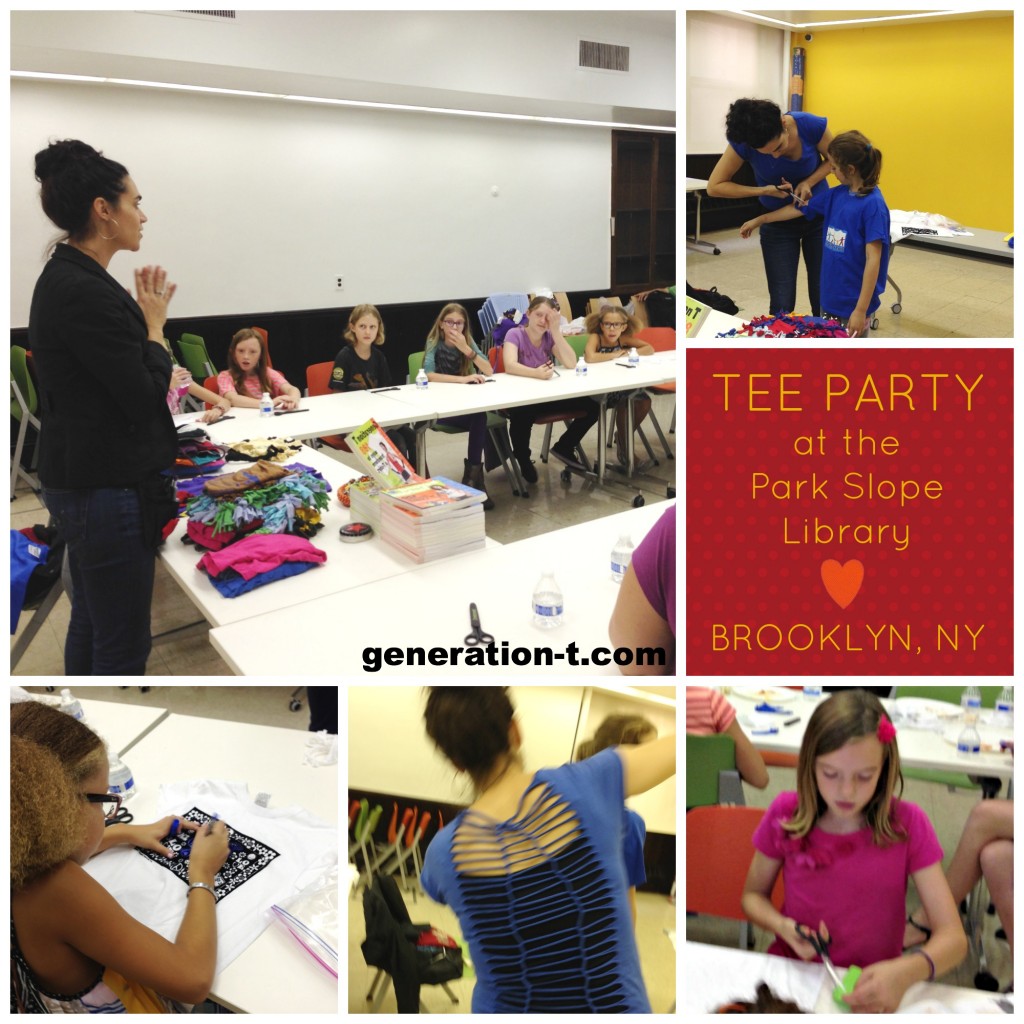 Thanks so much to everyone who came to our little crafternoon — we had a great turnout, warm pizza to nourish our creativity, and the scissors were active!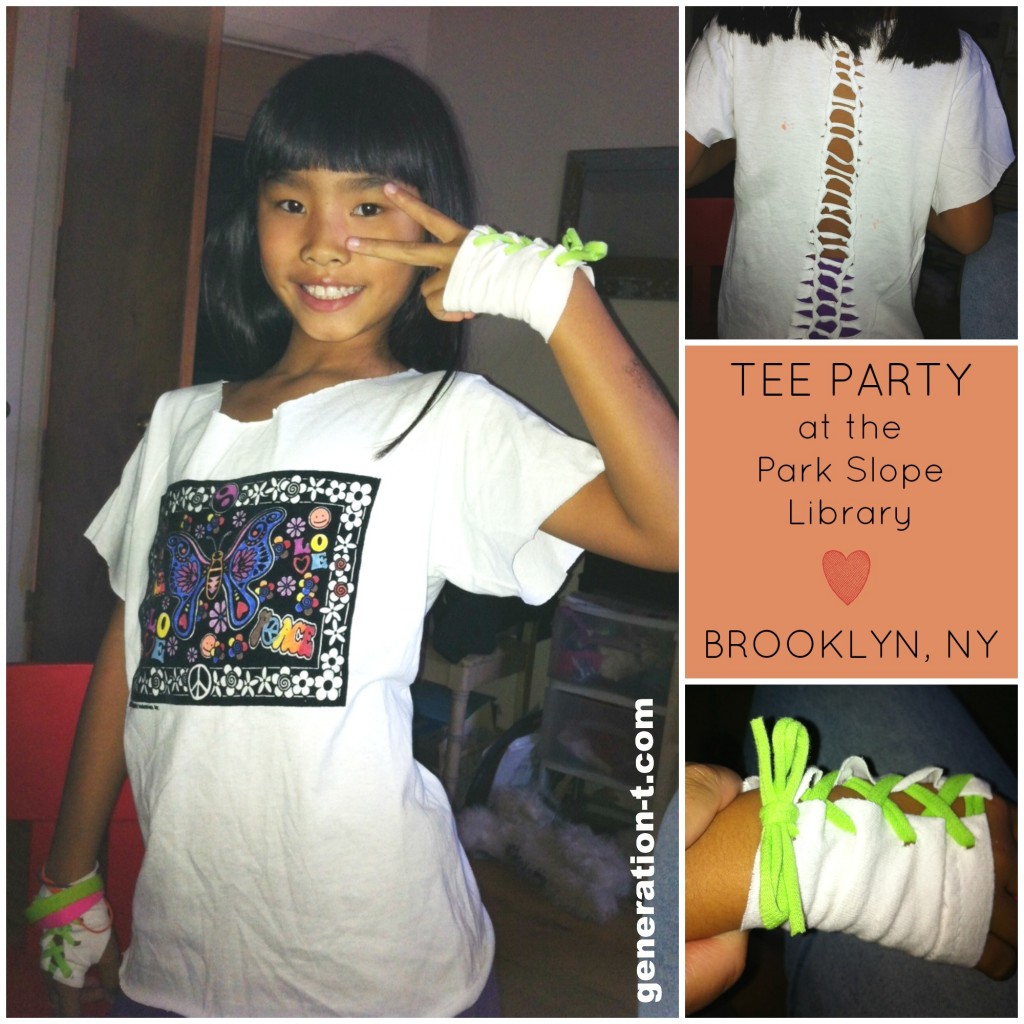 And, to our lovely hosts, the Friends of Park Slope Library — thanks so much for having us!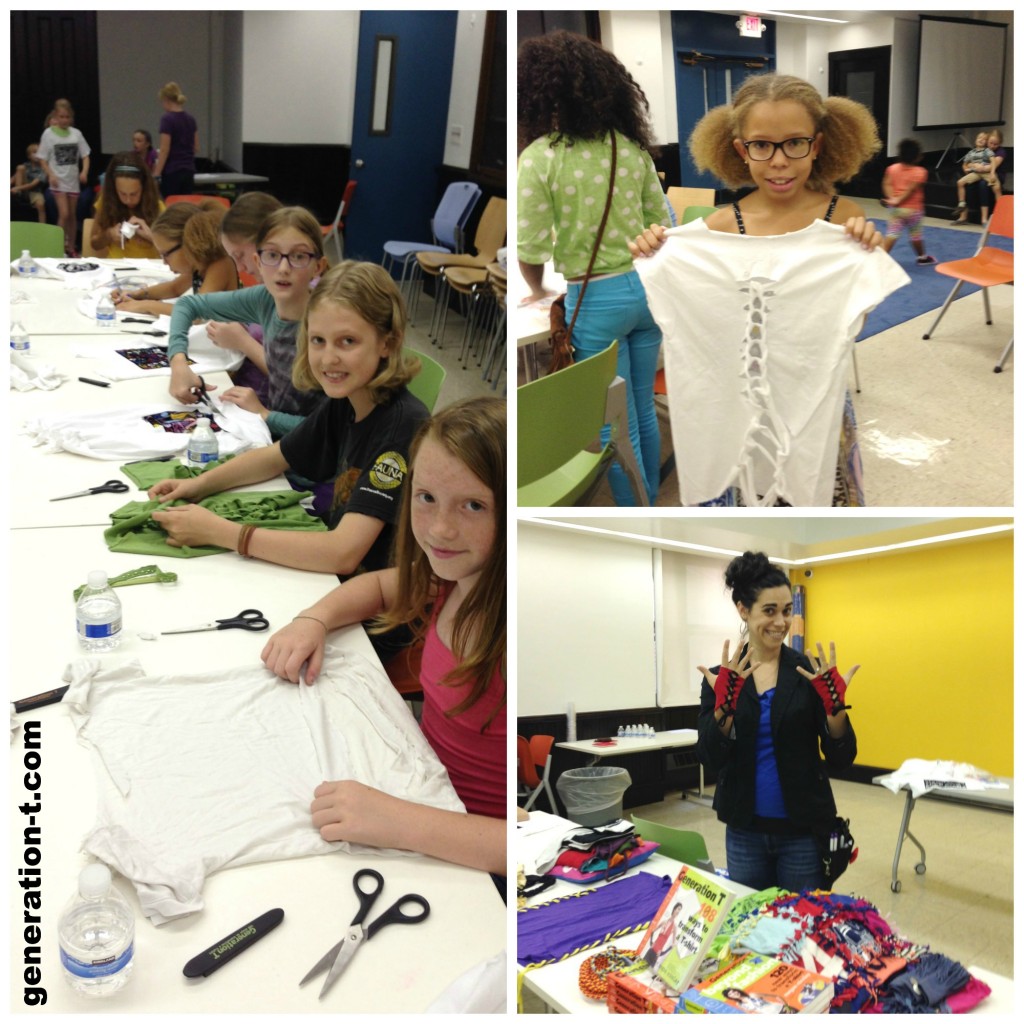 I'm all for T-shirts 365 days a year! Show of hands–who's on board with that idea?
Tags: Brooklyn NY, Friends of Park Slope Library, Tee Party, Transform a T-shirt
[ Posted on November 28th, 2013 ]