Like sand fabric paint through the hourglass a small nozzle, so go the sprays of our lives… Isn't that how it goes? Last month I was up in NH for Artward Bound, where I was teaching T-shirt refashioning, and we set up a whole "wet station" dedicated to fabric pens, markers, stencils, and paints (thanks to sponsor iLovetoCreate)! And spray paints were decidedly the most popular kids in class. Students (of all ages, as you'll see below) experimented with spraying freehand in tie-dye-like formations; they sprayed over reusable stick-on stencils; on foam stencils they brought from their dorms; they also experimented with making their own shapes and patterns using rolls of masking tape. Here's a sampling of 10 ways to use your fabric spray paint!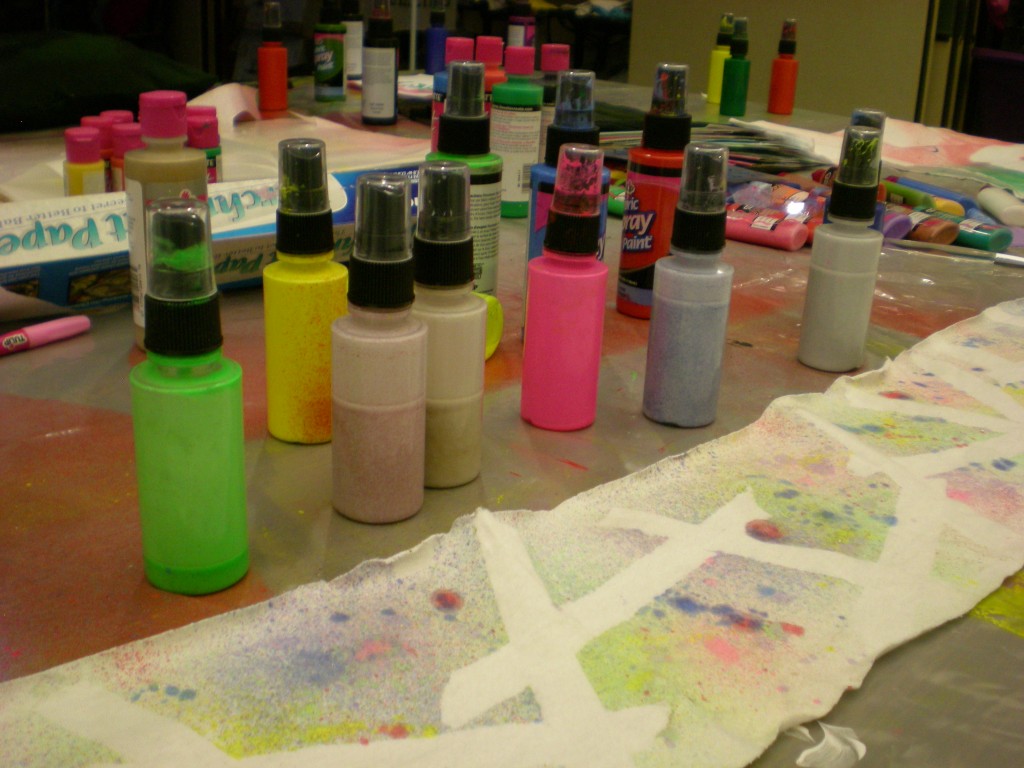 Christian used masking tape over the backside of his boxer briefs (pattern based on Ansty Pants, project #57 in Generation T: Beyond Fashion)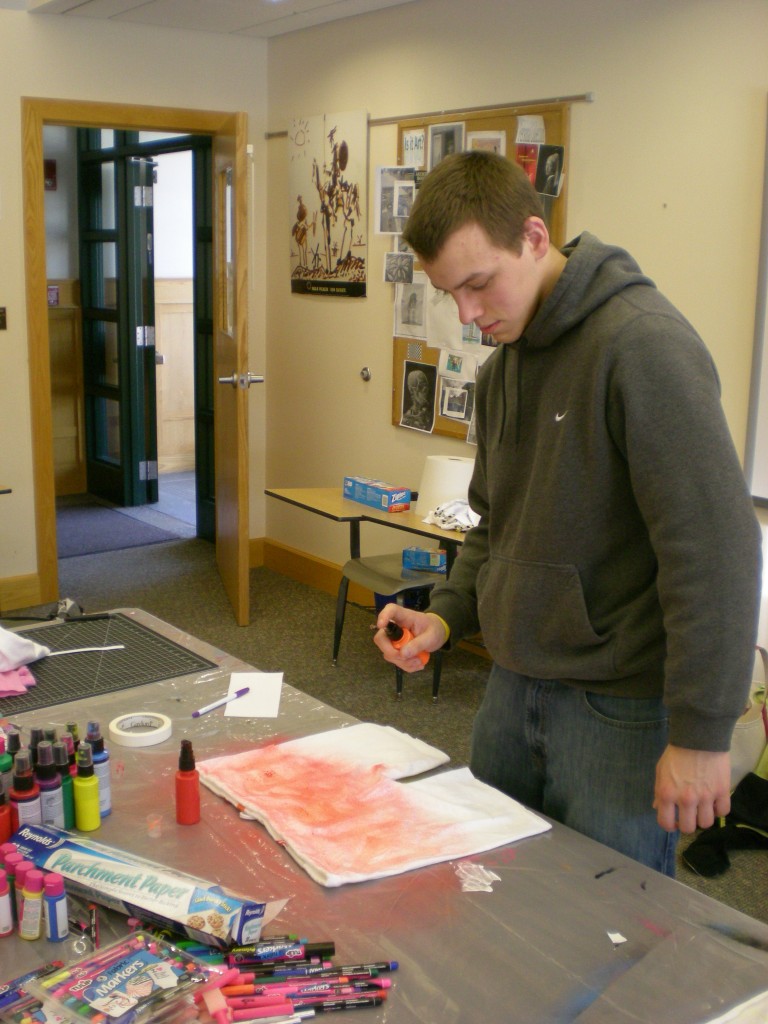 Molly wrote the initials DJB with masking tape to personalize the grocery tote (Plastic Surgery, project #42 in Generation T: Beyond Fashion) she stitched up for her mom.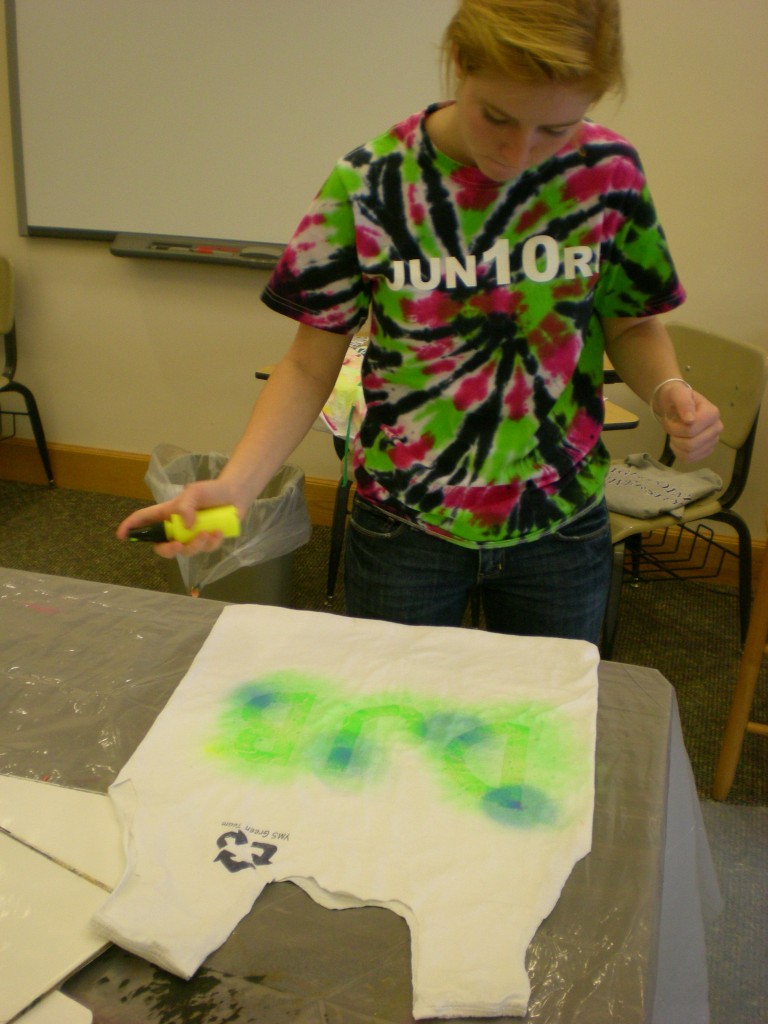 Kangdi diligently cut out all of the letter shapes from a larger sheet of paper we tiled together in order to fit the back of the T-shirt. "Everybody, hands up!" (On the front of the shirt, he used his hands as stencils — one guy who's not afraid to get messy!)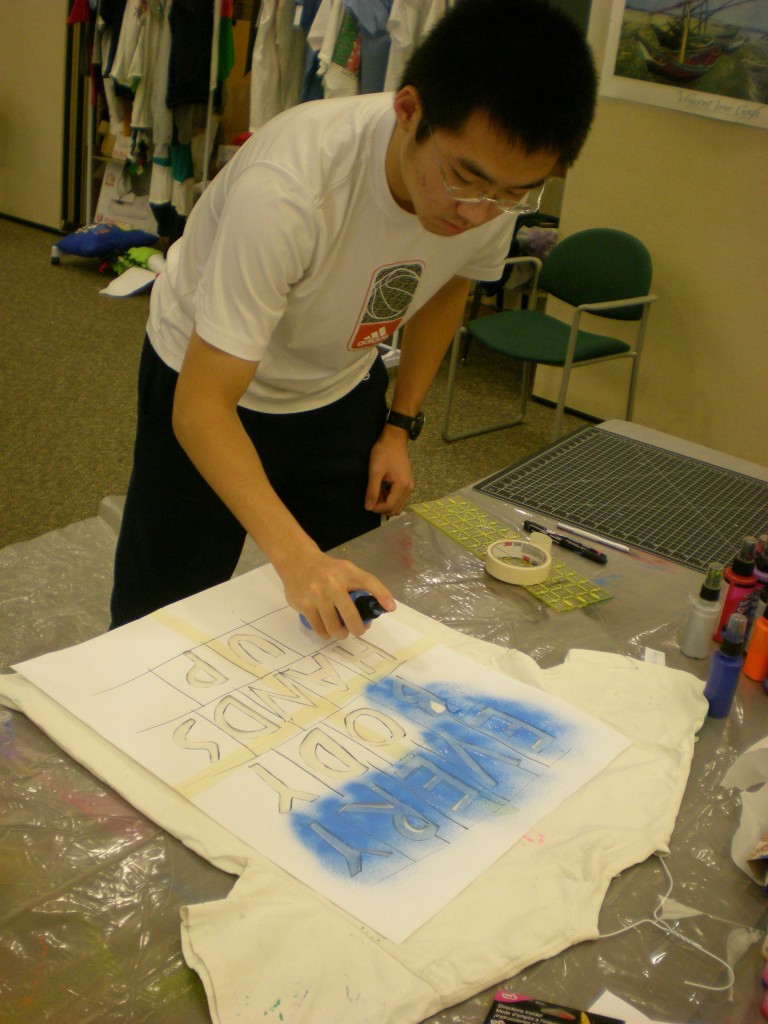 Dan wanted to spray the number 35 for his DIY basketball jersey, carefully screening the rest of the shirt from excess paint with fabric scraps.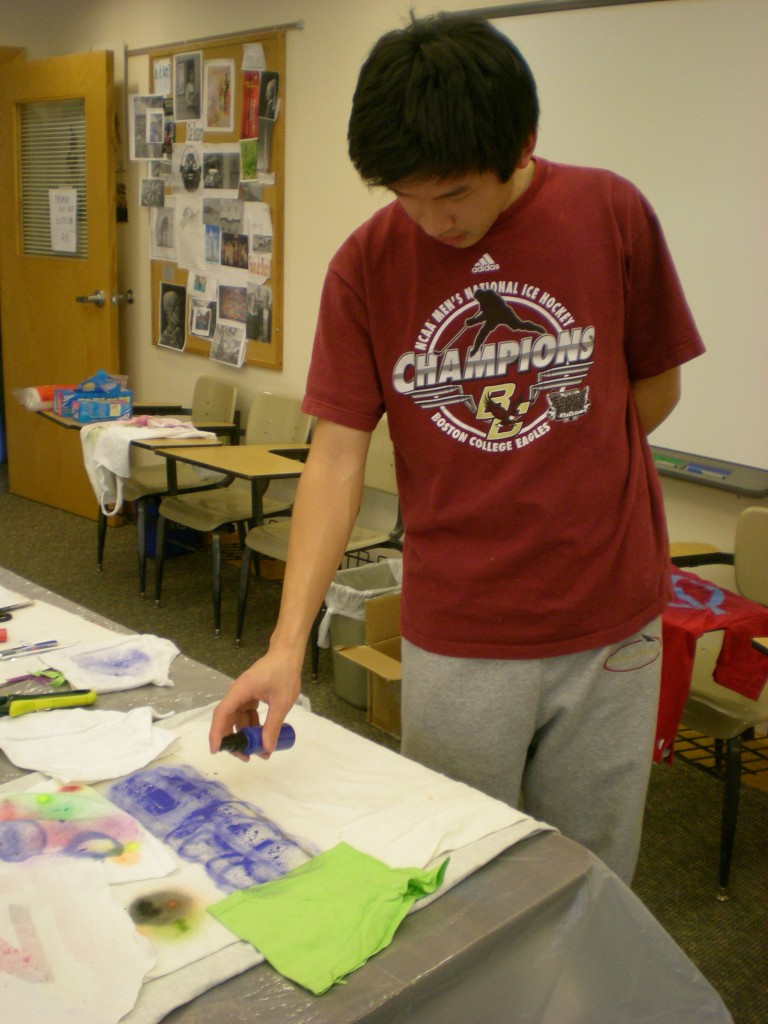 Ben expressed his anarchist tendencies in masking tape.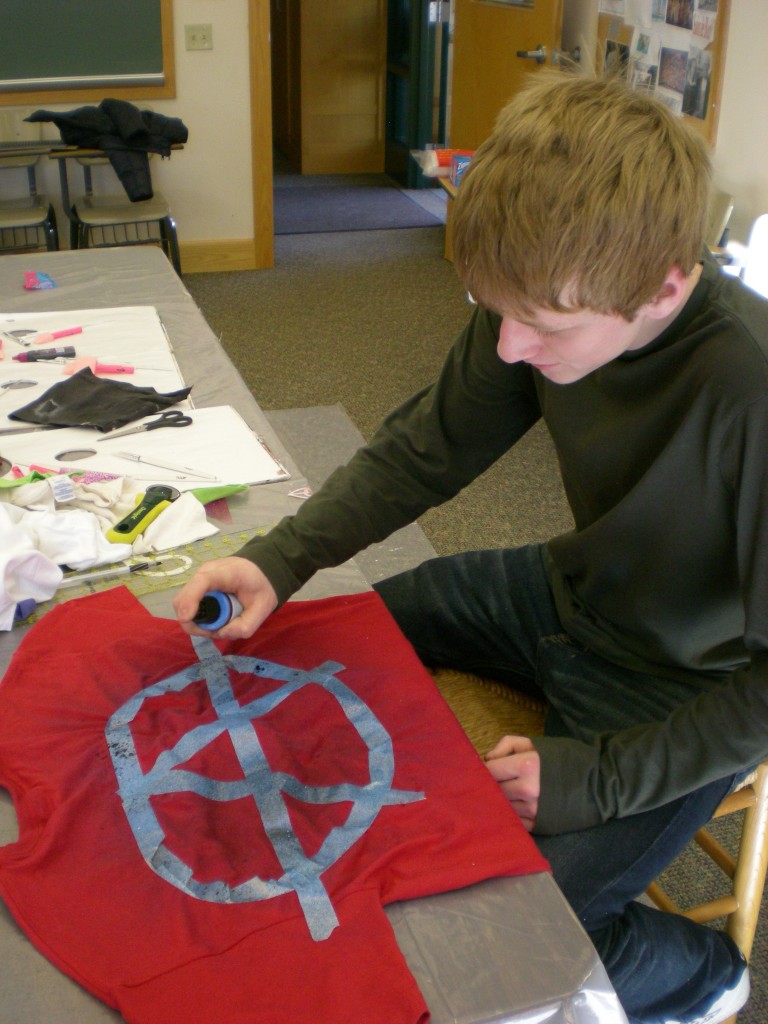 Even young Lindon, son of one of the faculty leaders, stopped by in a T-shirt smock to spray a football onto an old shirt.
Anna sought out the butterfly stencils to add color to the gray base T-shirt.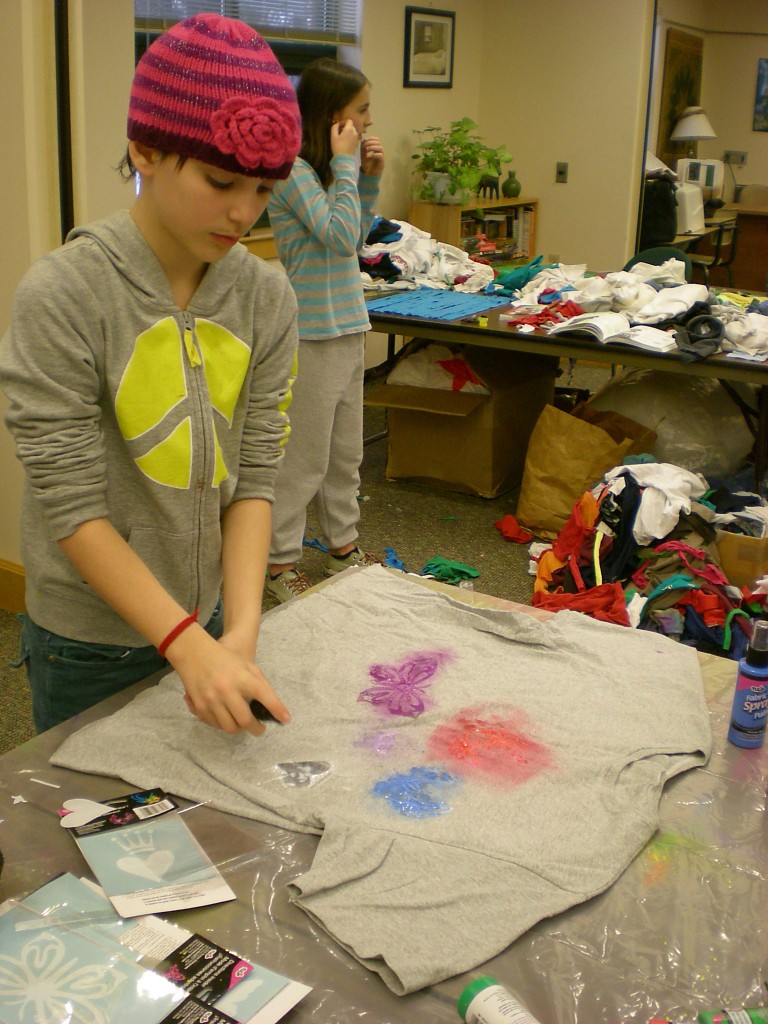 More footballs and baseball stencils for this young posse.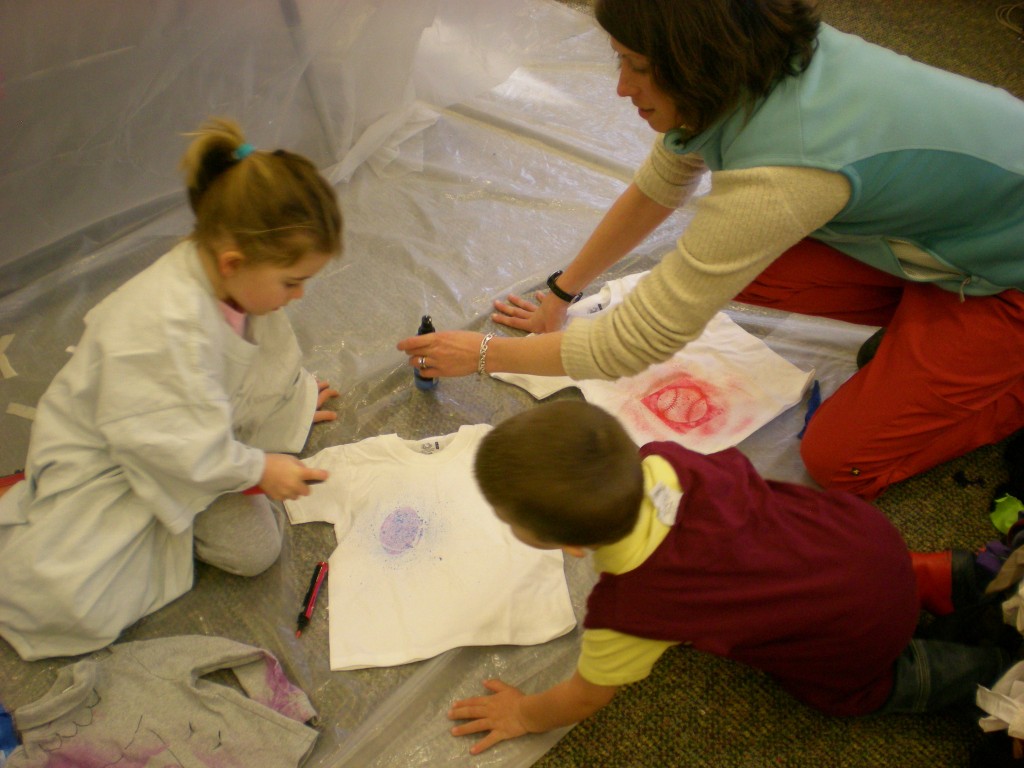 Michael brought his Bob Marley stencil from his dorm room — to make it a veritably Marley-fest. Pillows, T-shirts…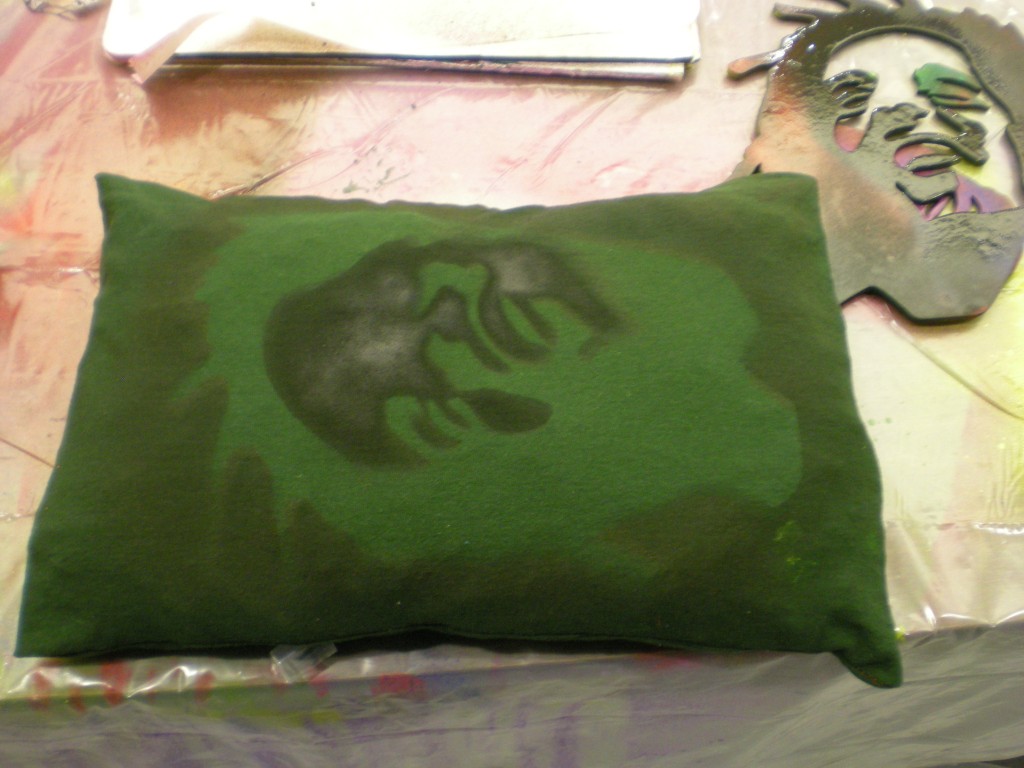 …and tank tops were just the beginning!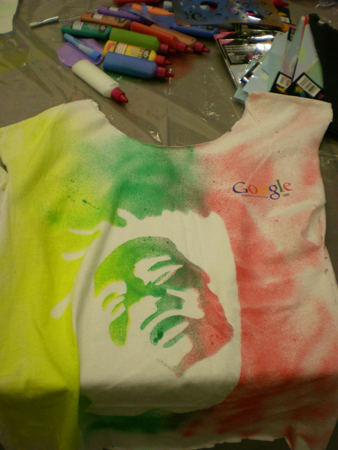 Thanks again to iLoveToCreate for the generous donation of spray paints, markers, and stencils for the workshops! As you can see, all the materials were put to wonderful and creative use!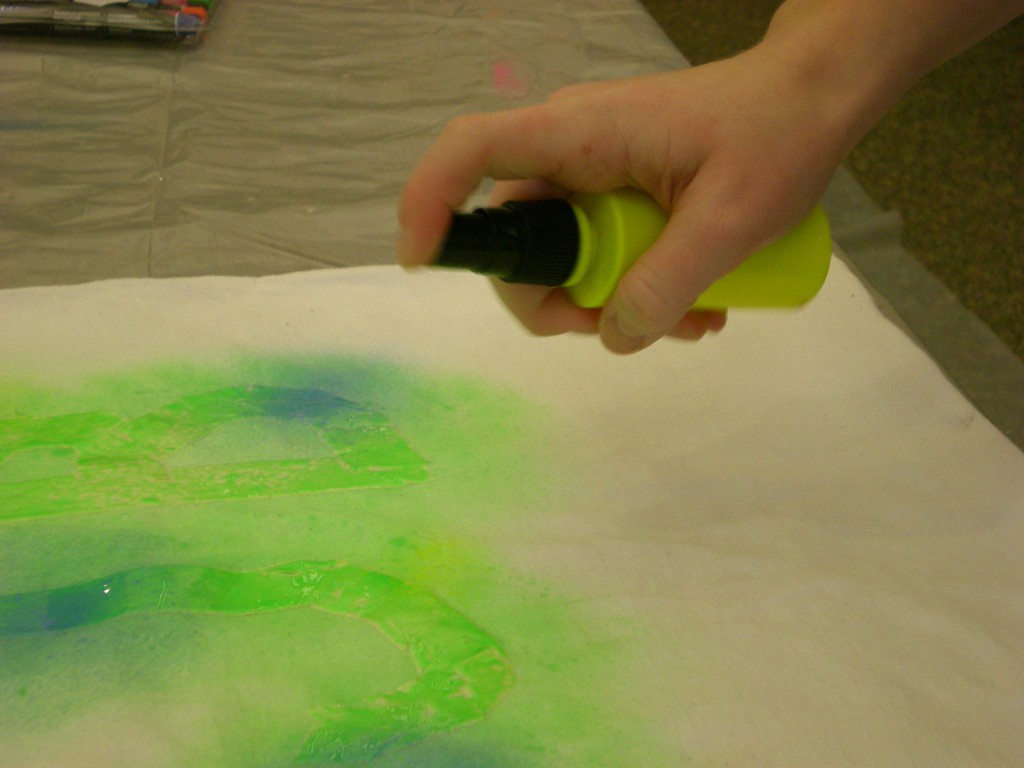 What design would you spray paint? What technique would you use?
Tags: Artward Bound 2011, fabric spray paint, Holderness School, iLoveToCreate, stencils, Transform a T-shirt
[ Posted on April 18th, 2011 ]