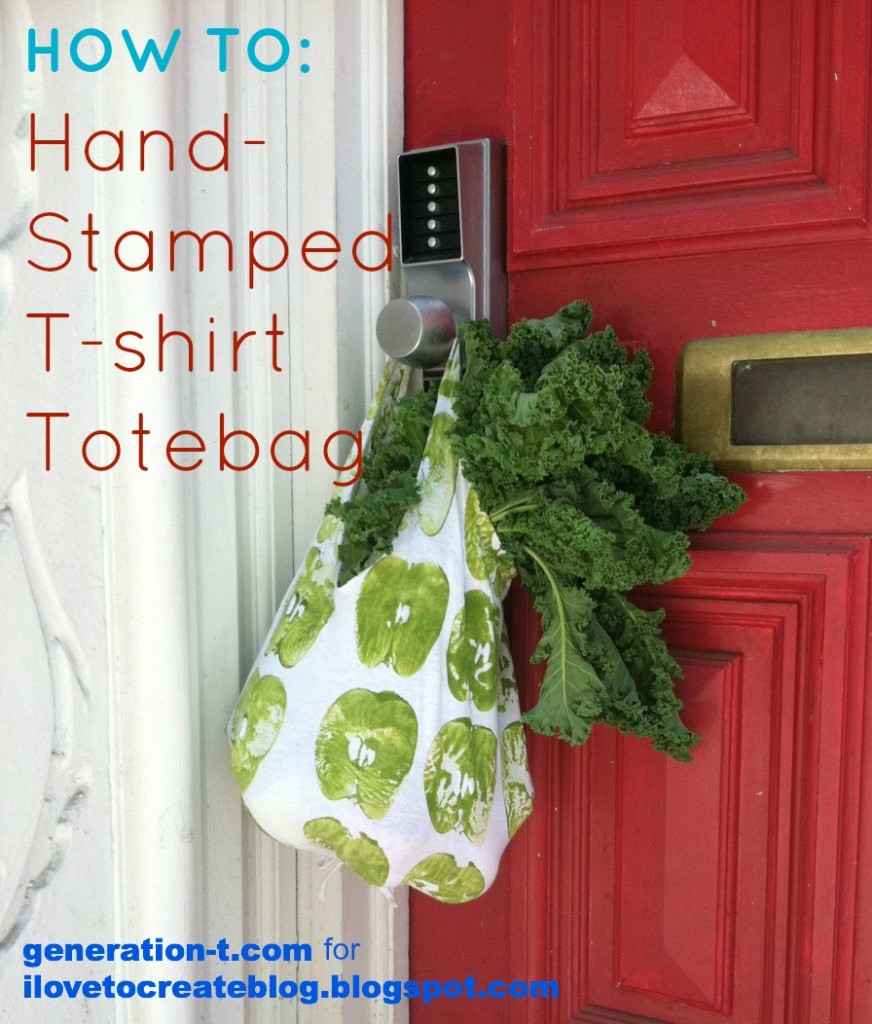 Move over potato stamping! There are some other fruits and veggies that want in on the action. Printing with fruits and veggies is nothing new — but when applied to a grocery or green market bag, you get a tote that forecasts what should go inside (apples, onions, peppers, celery, corn…). Not to mention, you can construct this sturdy bag from an old T-shirt without sewing–a single safety pin is the closest you'll get to any specialty tools. I worked out the bag particulars while I was in residency at a workshop up in NH (I've since discovered a great tutorial for a very similar technique by Lee Meredith over at Leethal.net, which I imagine works particularly well for larger T-shirts, where the bottom bunching can be redistributed between several gathers). And I was inspired to use an apple after seeing Kayte Terry's lovely apple-printed tote (I wish my apple had had a stem on it!).

Materials:
-Plain old T-shirt (I used a kid's size 6-8 for this particular one)
-Tulip Dimensional Paint or Tulip Soft Fabric Paint Tubes
-Plastic lid to use as a paint palette
-Half an apple (or bell pepper, or onion, or…) to use as a stamp
-Scissors
-Safety pin
-Scrap paper (optional)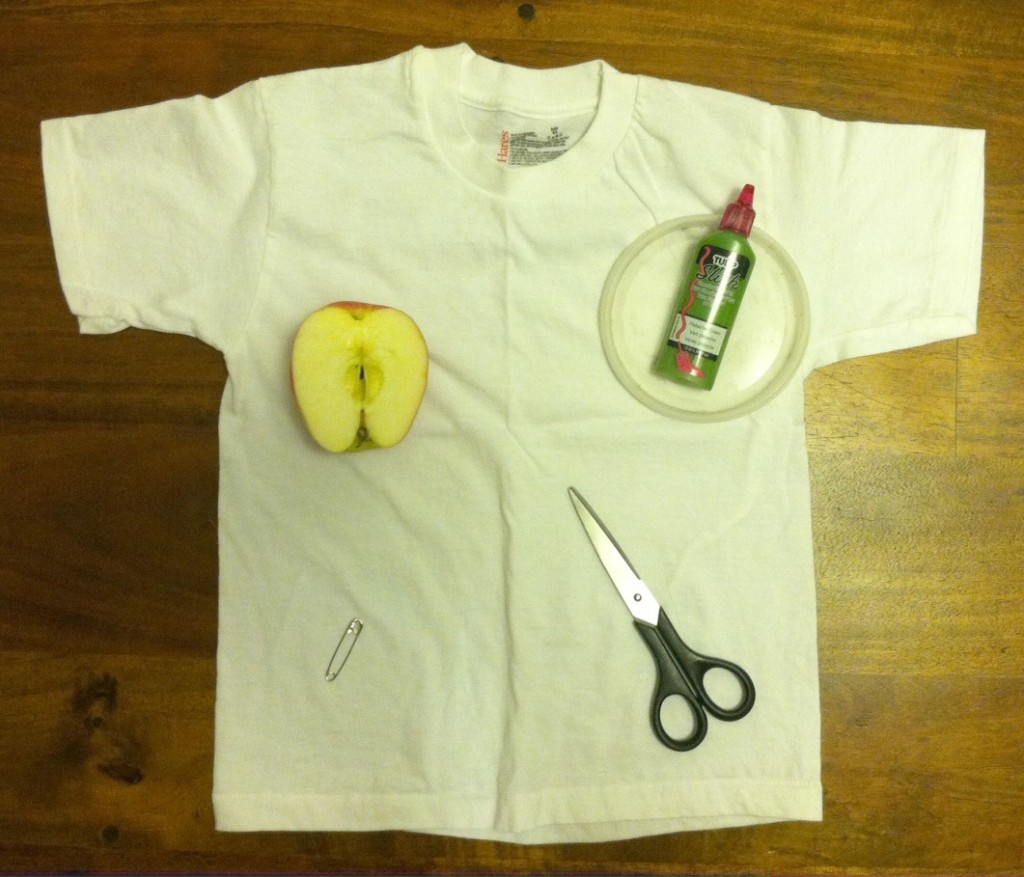 Make it:
Head on over to iLoveToCreate blog for the complete step-by-step tutorial! You'll be ready to hit the farmer's market (or beach! or park!) in no time.
And don't forget to share your bounty!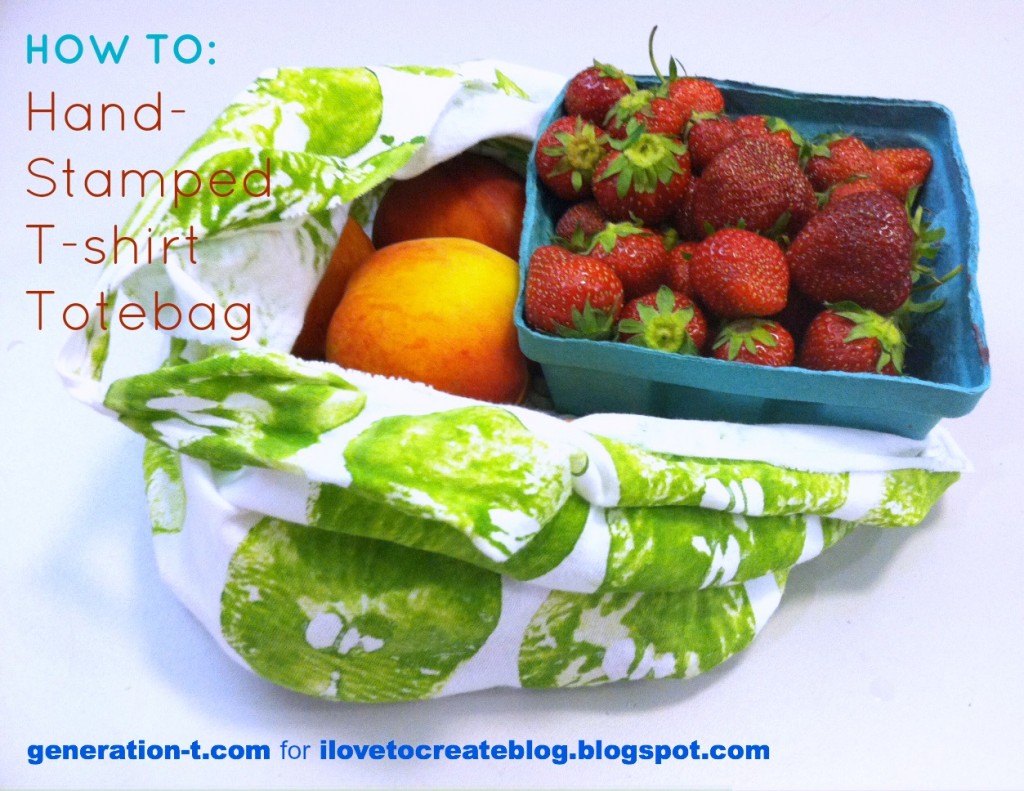 Stay tuned: Another veggie-printed, no-sew tote bag tutorial is coming your way right here on Generation T next week!