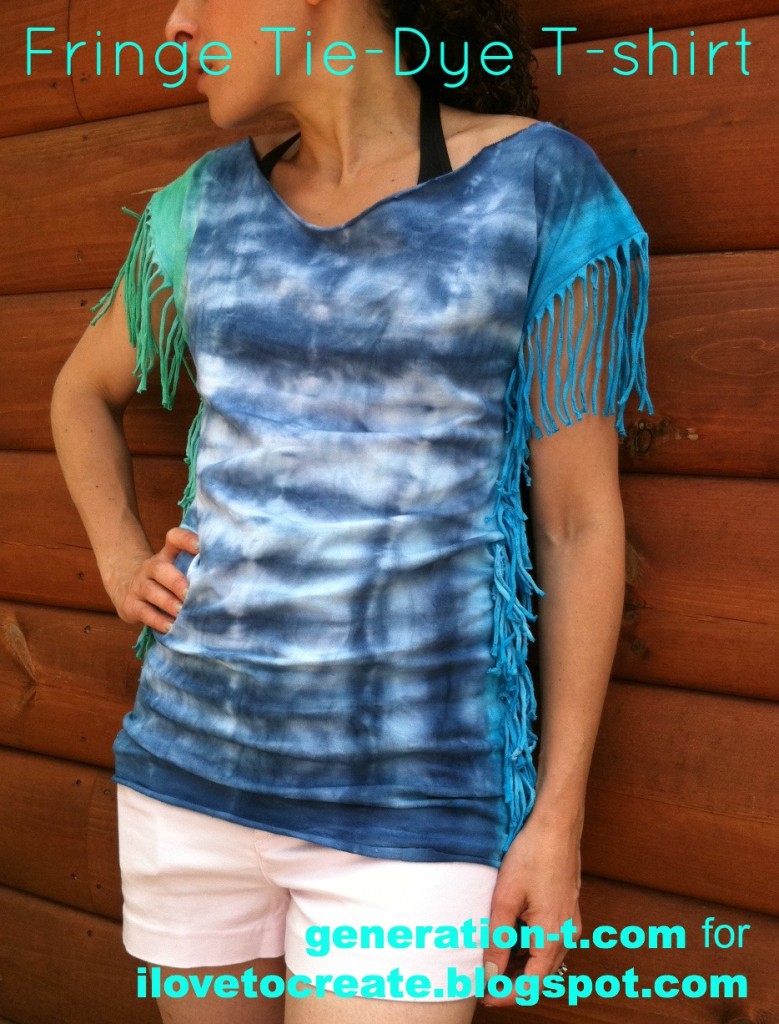 While most fringe T-shirts have the fringe tailing off the bottom, I went with horizontal fringe on this one. The side fringe gives nice movement and flow to the tee, and it's a great project for making a slightly-too-big T-shirt into a just-right T-shirt. Add a touch of ombre tie-dye, and it's a perfect summertime staple. Throw it over your bathing suit, and head beachward!

Materials:
-Plain T-shirt (one to two sizes larger than you'd ordinarily wear)
-Tulip One-Step Tie-Dye Kit (includes rubber bands, bottles, dyes, two pairs of plastic gloves, and an instruction/inspiration sheet)
-Plastic table cloth or plastic garbage bag to cover your work surface
-Paper towels
-Plastic cling wrap or zip-lock bags
-Scissors
-Sewing machine with thread or needle and thread
-Safety pins (optional)
Note: If you're working with new T-shirts, pre-wash and dry them to make sure any shrinking that's going to happen has happened!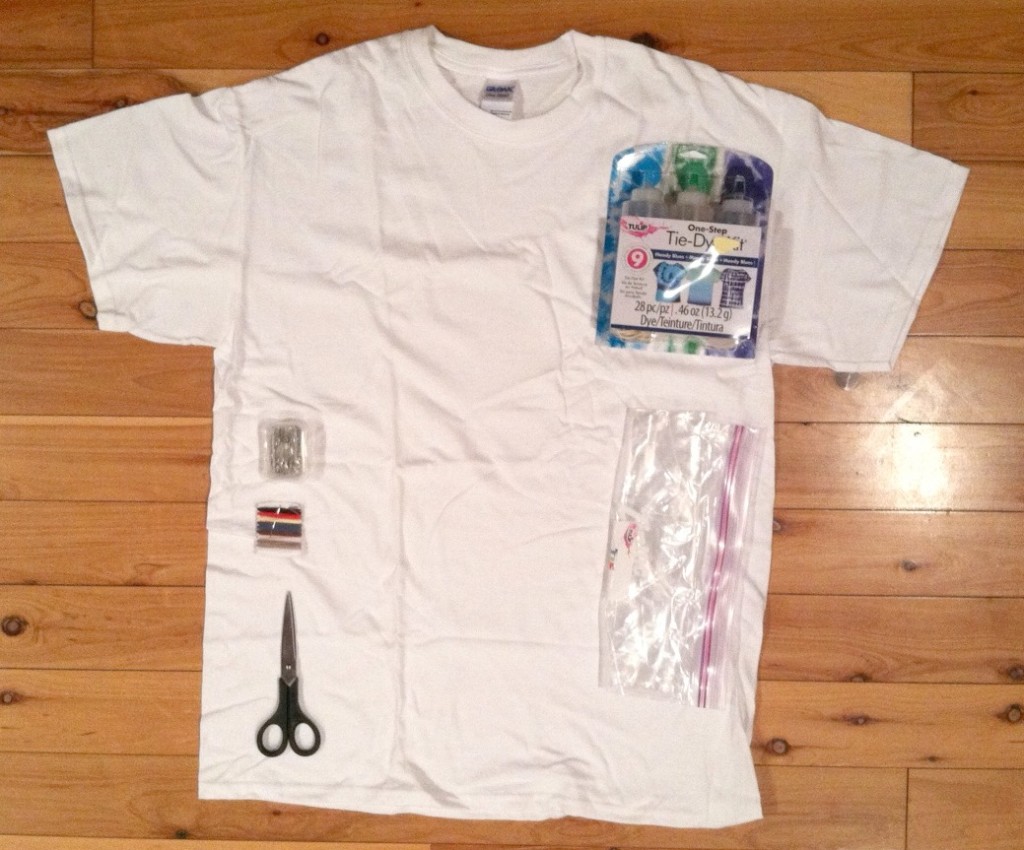 Make it:
Head over to my post at the iLoveToCreate blog for the step-by-step photo tutorial.
Note: You can make a no-sew version of this shirt by cutting the fringe first and then knotting the front fringe piece with the corresponding back fringe all the way up and down both sides (the shoulder fringe remains unknotted). I like this version because it's quick (particularly if you are using a sewing machine), and the fringe fall nicely without the bulk of the knots.