Perfect for Father's Day, here's a last-minute T-shirt how-to, courtesy of Jessica at The Blue Basket blog. Here's what happens: Make the shirt (templates are provided, or you can improvise!), have Dad put on the shirt, instruct Dad to lie face-down on the floor, and invite the kids to play. As the kids drive the cars over the map, Dad gets a massage! Brilliant.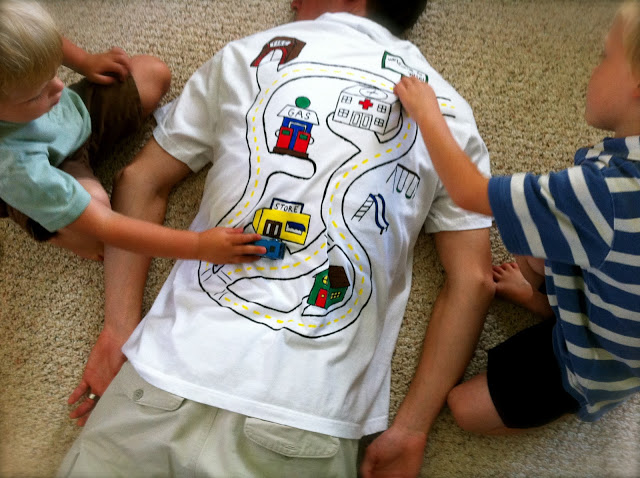 Materials:
- White T-shirt (in the size of the intended recipient)
- Tape and Printer with 8 1/2″ x 11″ paper (if you want to use the template)
- Fabric paint or fabric markers
- Toy cars to drive on your map!
Make it:
1. Print the templates over at The Blue Basket blog, piece them together, and tape them in place. (Or, if you want to improvise the map drawing, it might be nice to keep in mind where on Dad's back he's feeling particularly tight, and add a traffic circle or some parallel parking spots!)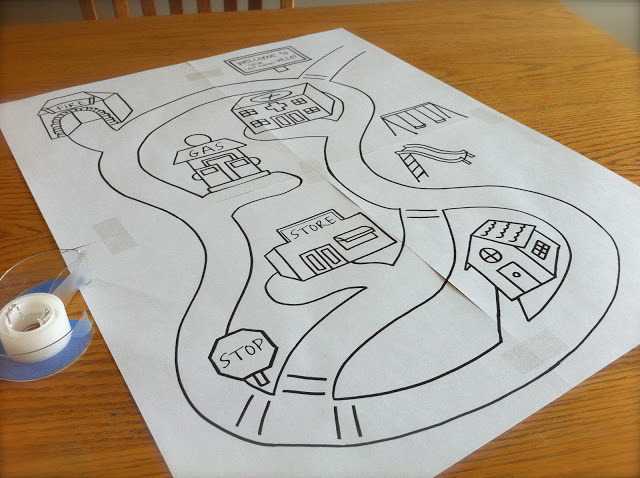 2. Slide your template inside the T-shirt and use the fabric paints or markers to trace the image to the back of the shirt (not the front, or the result could end up as a massive tickle-fest!).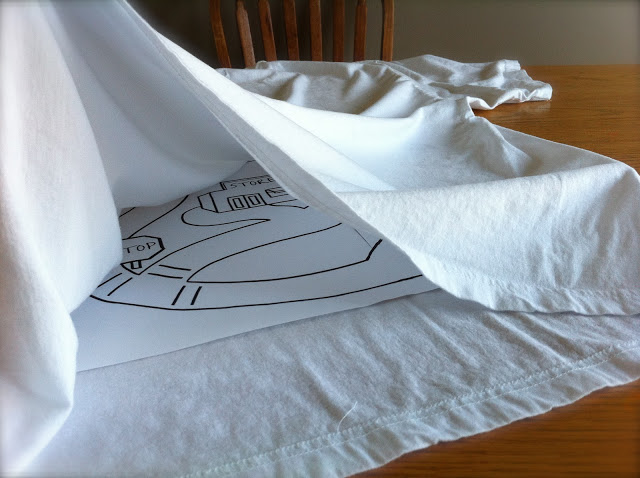 3. If you used fabric paint, let it dry. Then pull out the toy cars and trucks! (And make sure Dad's willing to share his new wardrobe staple when Mother's Day rolls around!)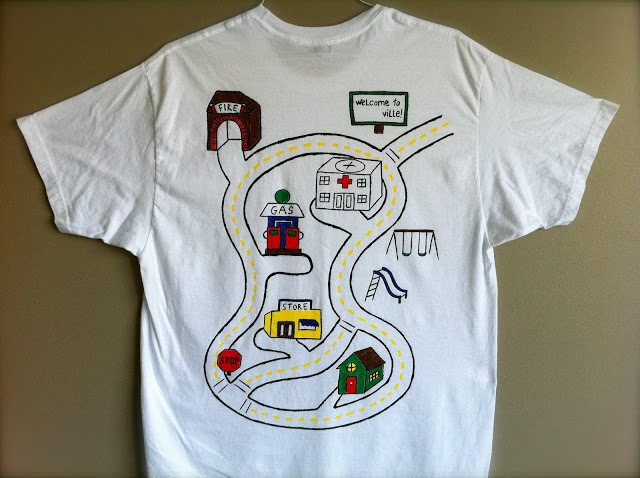 Note: If the DIY is simply too much, check out The Blue Basket Etsy shop to purchase the Car Play T-shirt.
HAPPY FATHER'S DAY WEEKEND!
All photos in this post courtesy of
The Blue Basket
.