When you're talking fruit and vegetable stamping, a change of seasonal harvest can herald a whole new palette of patterns and textures with which to print. And with them, a whole new no-sew T-shirt totebag tutorial — this time, with fringe! Before the summer fruits and veggies officially relinquish their harvest reign to the autumn root vegetables (reminder: potato printing=boring!), see what you can scavenge from the last of the September haul to make some colorful T-shirt prints — and a sturdy T-shirt tote to bring to next weekend's farmers market! Behold, this fall's hottest accessory (see this summer's no-sew tote here)….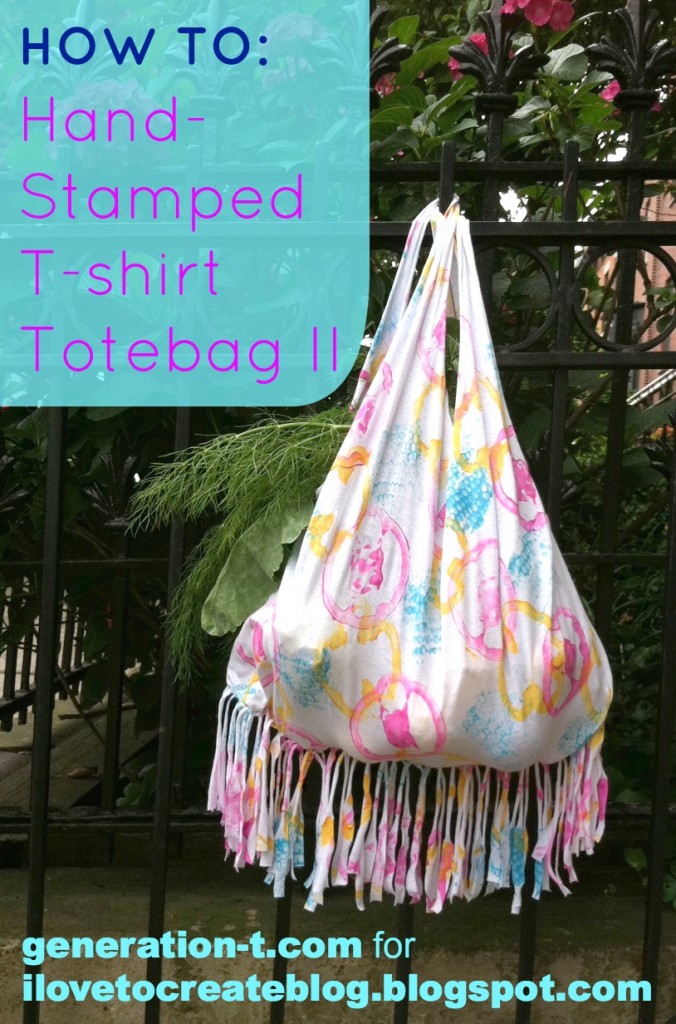 Materials:
-Plain old T-shirt (I used an adult size M for this particular one)
–Tulip Dimensional Paint or Tulip Soft Fabric Paint Tubes
-Plastic container lid(s) to use as a paint palette (check your recycling bin!)
-Half of two bell peppers, corn on the cob, lime, and the end of a celery stalk (to use as stamps)
-Scissors
-Ruler or straightedge
-Scrap paper
-Plastic garbage bag or table cloth to protect your work surface
-Mixing bowl or other round item (to use as a cutting guide)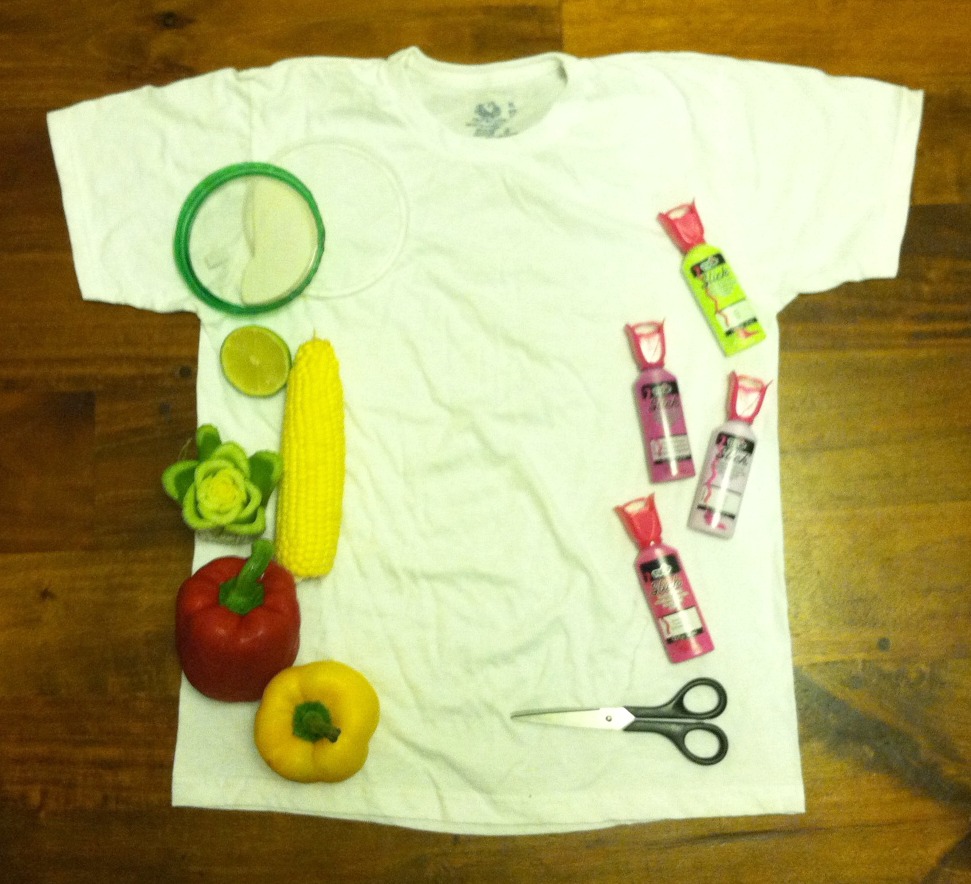 Make it:
Click through to get the photographic step-by-step tutorial through my newest post for iLoveToCreate Blog. You can print lots of T-shirts…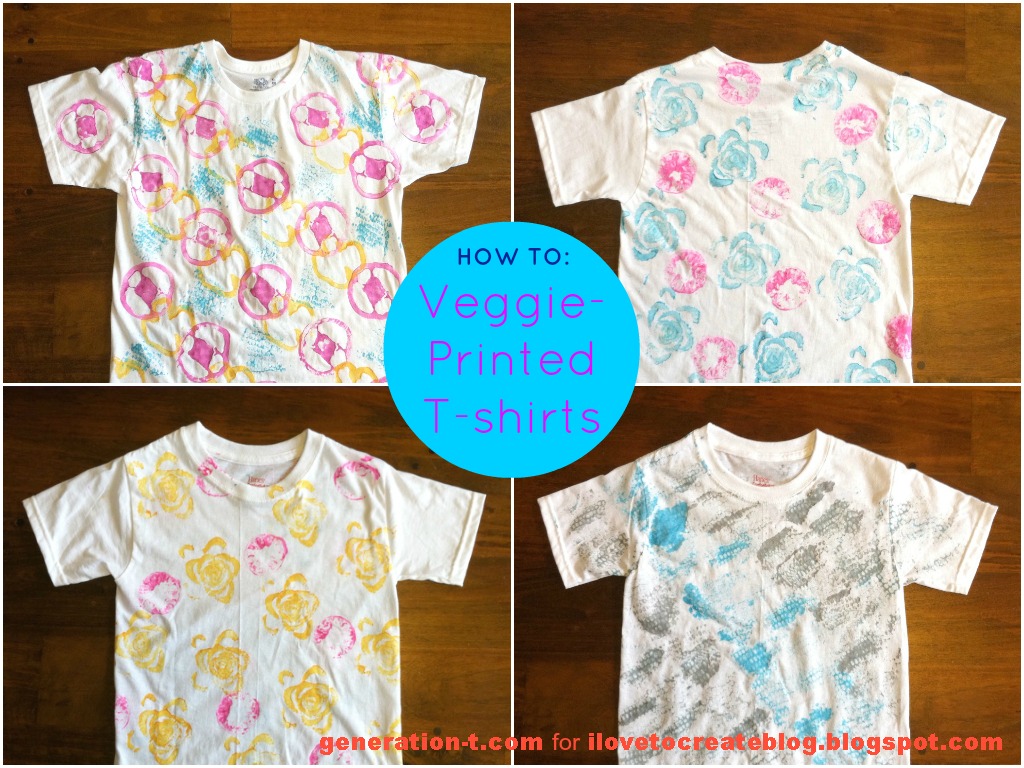 …and then decide which one(s) you want to turn into a totebag!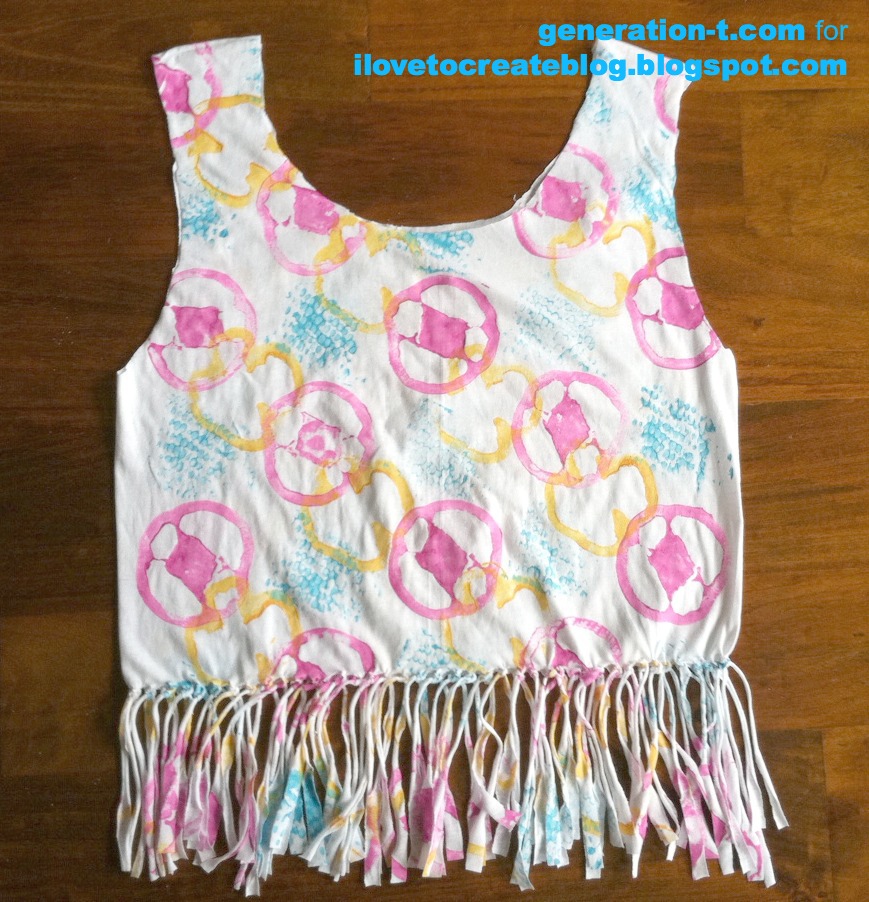 The ties to the farmers market run deep for this totebag, but don't limit its use to produce! I had a student make one of these totes during my artist-in-residency at her school, and she quickly transferred all of her textbooks into it before heading off to her next class. If you tie your knots tightly, this bag will definitely hold up to any combination of weighty tomes, making it a great (if a little late) back to school project. Or…with Halloween around the corner, how about using it as a creative vessel for that delicious candy haul…?