Earlier this summer, I got an email from my brother and sister-in-law with the subject line "T-shirt Guru, Help!" Maria and Franz are two musicians on an adventure along the Trans-Siberian Railway. Like any good musicians, they travel with merch, and like any good merch-peddlers, they run out of stuff fast. So they were down to two XXL T-shirts and quickly discovered that their fans were tending to come in smaller sizes. Maria writes…
"Franz and I have two XXL T-shirts left of one design and people much smaller than XXL keep expressing interest, but then balk at the size. We have a long train ride coming up, so I started thinking about trying to convert the shirts into cute, cut-up T-shirts. My sewing abilities and supplies are limited, but we've got decent scissors, safety pins, and a travel sewing kit. Can you recommend an easy-ish pattern that we could sell to a punky Russian girl?"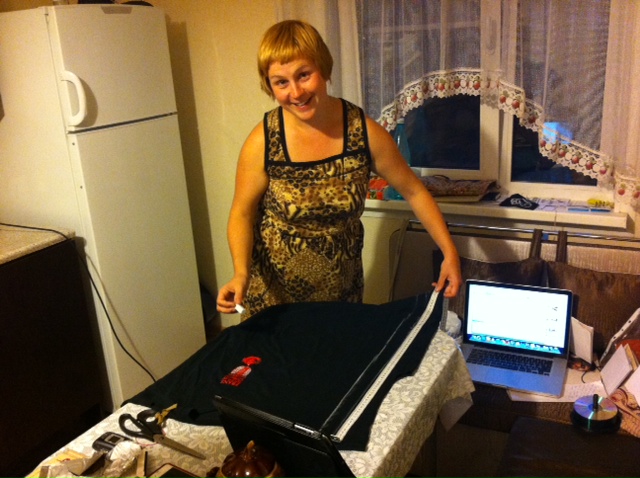 How could I ignore such a request? A few cross-continent consultation emails later, Maria and Franz had set up shop: They'd been crashing with some cute punk gals in the outer boroughs of St. Petersburg, and set up a workspace on their kitchen table. Armed with a pair of scissors, and that travel sewing kit, they set to work transforming their merch. Measuring and marking…
Cutting…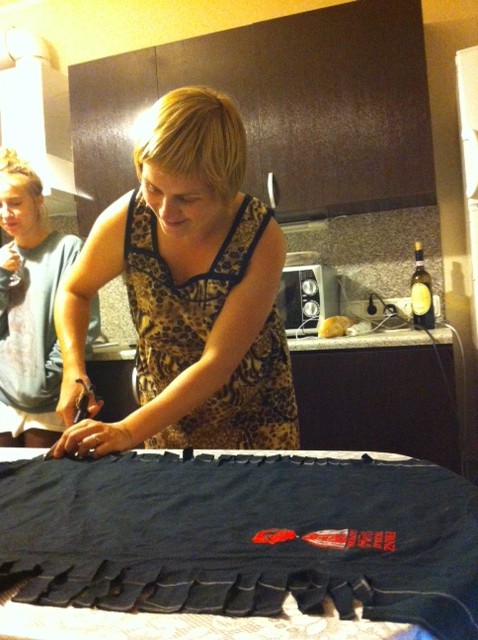 And knotting. Ta-da! It's the "Knot So Fast" (project #104) tank top from Generation T: Beyond Fashion.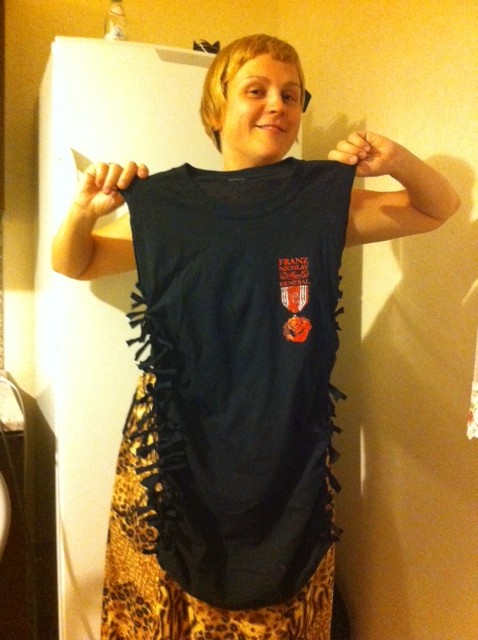 Sveta, one of the aforementioned cute punk girls who was looking on, was suspicious of all the scissor activity, but once she tried on the completed result, she asked if she could keep it, so, it seemed to be working. Nothing like converting a skeptic!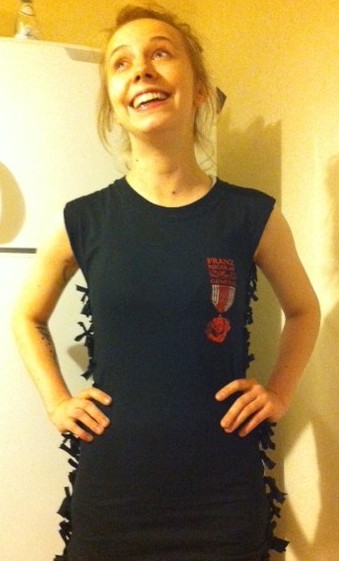 Then it was time to tackle "Outer Lace" (project #16) from Generation T.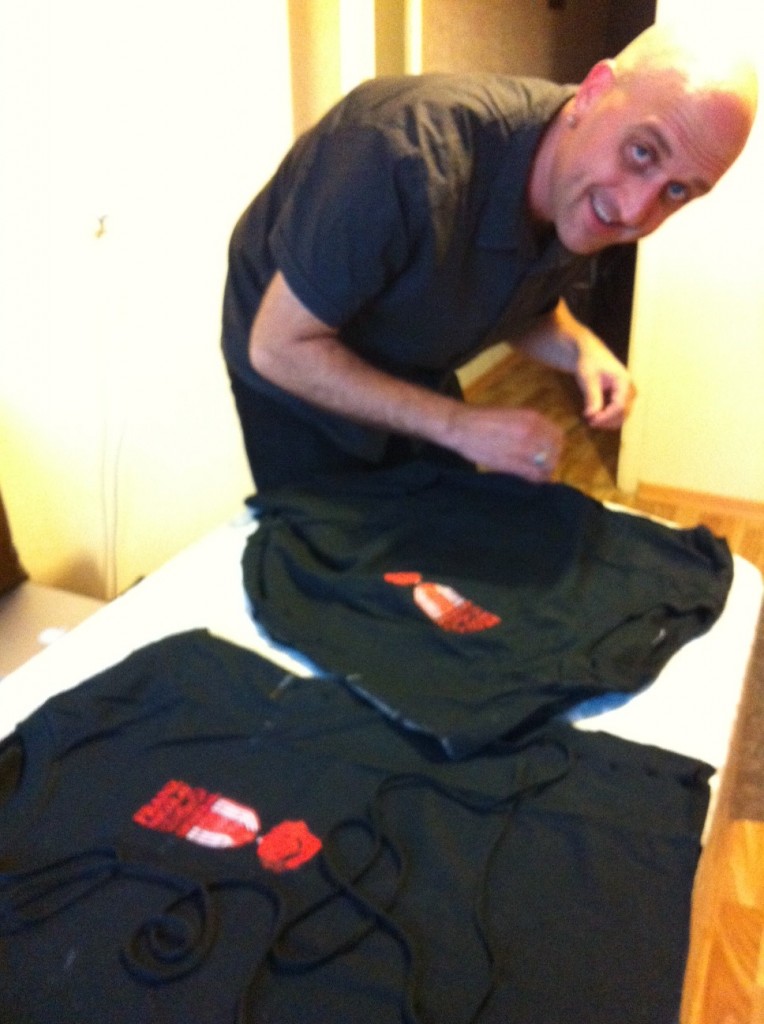 And then they set off in search of one of the Russian editions of the two books, should any additional emerchencies arise.
UPDATE from the road: "We just sold the last of our Generation T-styled Franz Nicolay shirts to the fashionable women of Orenburg Russia. Thanks for the designs!"
Tags: from our readers, knot so fast, no-sew, Outer Lace, T-shirt refashion, T-shirt tank top, T-shirt transformation, Transform a T-shirt
[ Posted on September 14th, 2012 ]