My toddler is VERY into his letters and numbers lately, so when it came time to think up a theme for a spring shoe refashion, his vintage-style alphabet blocks stood out from the pack (that, and I'm not as good at drawing dinosaurs or trains, which would have been the other top contenders!).
And sure enough, when I presented them to him the morning after I made them, he picked one up and said, "ABC shoe!" Exactly, my dear. Now we can practice his letters and colors while we're on the go!

Materials:
-White canvas shoes
-Black permanent pen
–Tulip Dual Tip Fabric Markers (Neon)
-Alphabet blacks (optional, for inspiration!)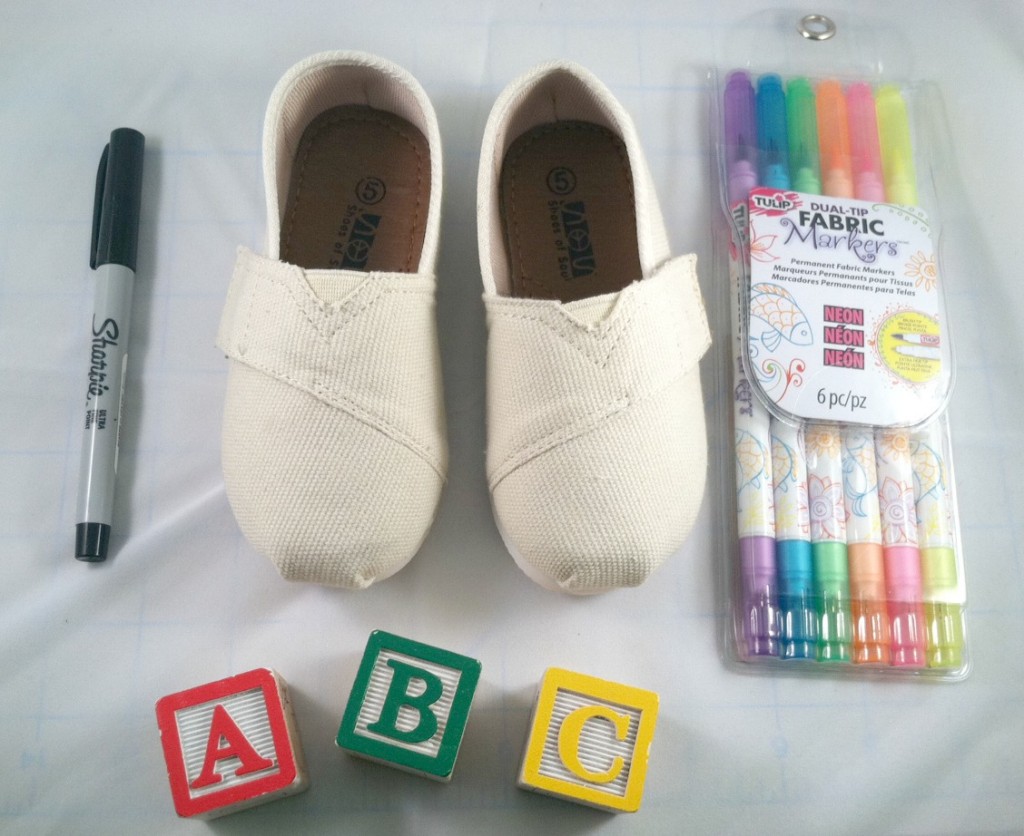 Make it:
Follow the step-by-step instructions over at the iLoveToCreate blog!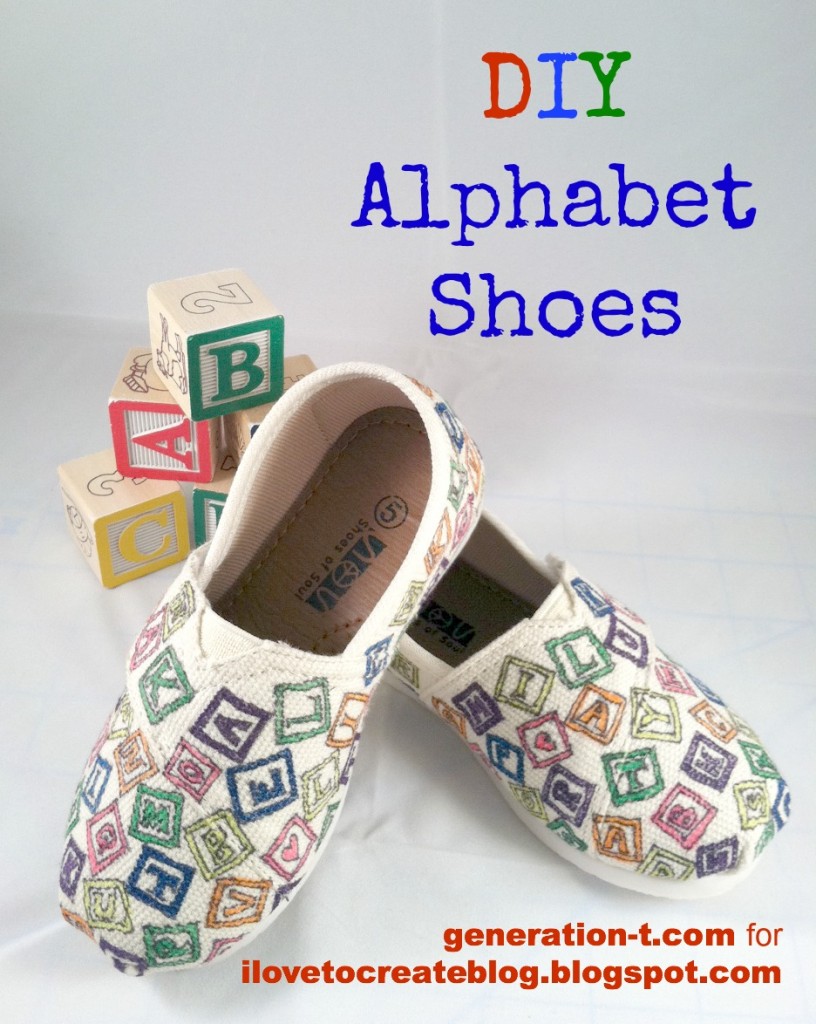 Psst! Not just for toddlers! Decorate any size shoe for a delightfully personalized style statement — just be sure to schedule in more time, since there'll more surface area to cover.
Tags: ABC fashion, alphabet decor, alphabet fashion, DIY shoes, fabric markers, iLoveToCreate, shoe decor
[ Posted on February 25th, 2014 ]