Happy Birthday to one of my favorite artists: Frida Kahlo. I've been wanting to post this tutorial for awhile now, and the occasion of her birth is the perfect opportunity. Here's a simply way to dress up your hair using an old T-shirt, tie-dye, and scissors.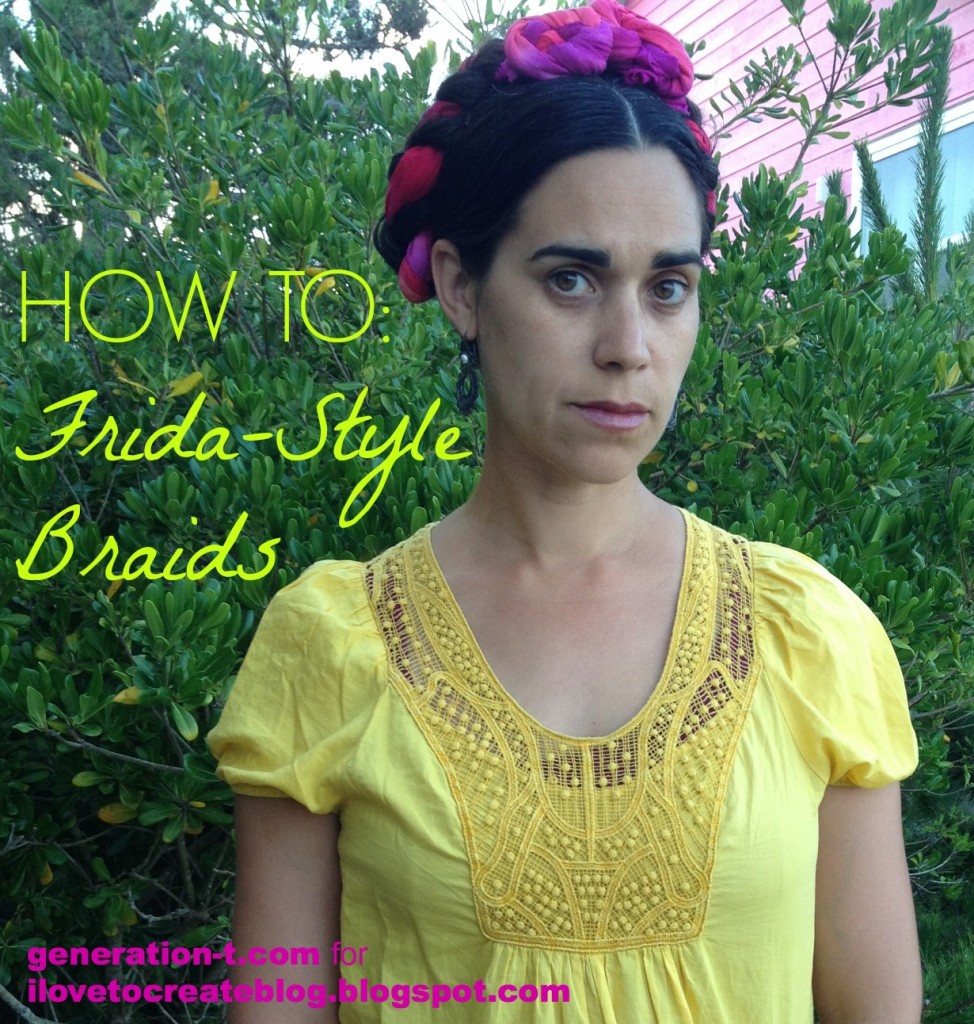 But first, some images of those inspiring braids from the queen of the Mexican art scene, who would be turning 107 if she were alive today: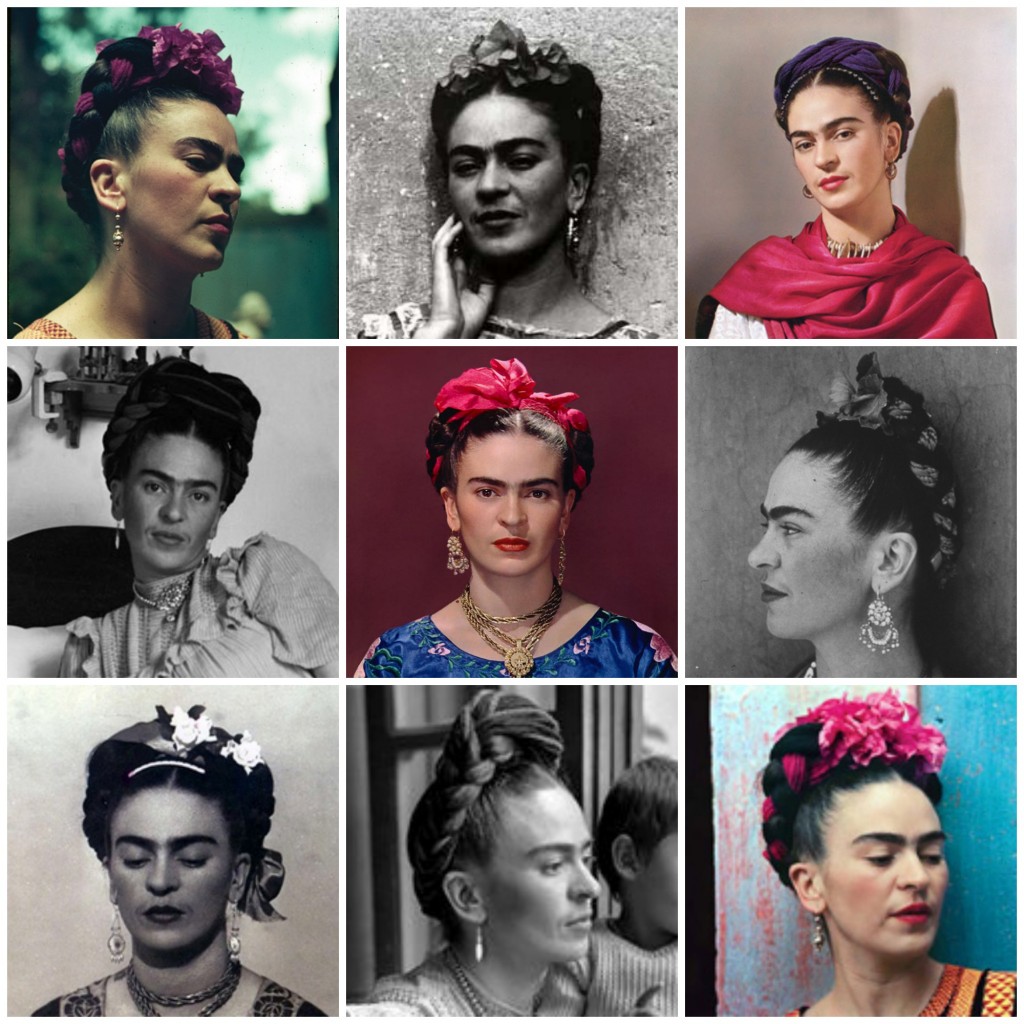 Materials:
-Tulip One-Step Tie Dye kit
-Plain T-shirt (size M or larger)
-Scissors
-Comb
-Hair elastics
-Bobby pins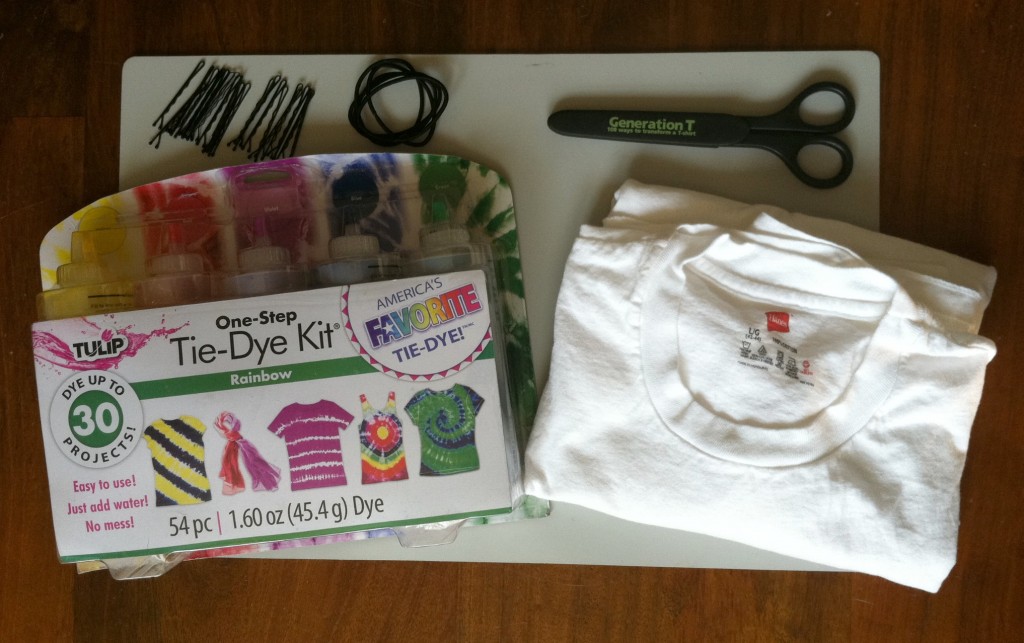 Make it:
Visit the iLoveToCreate blog for a full visual tutorial!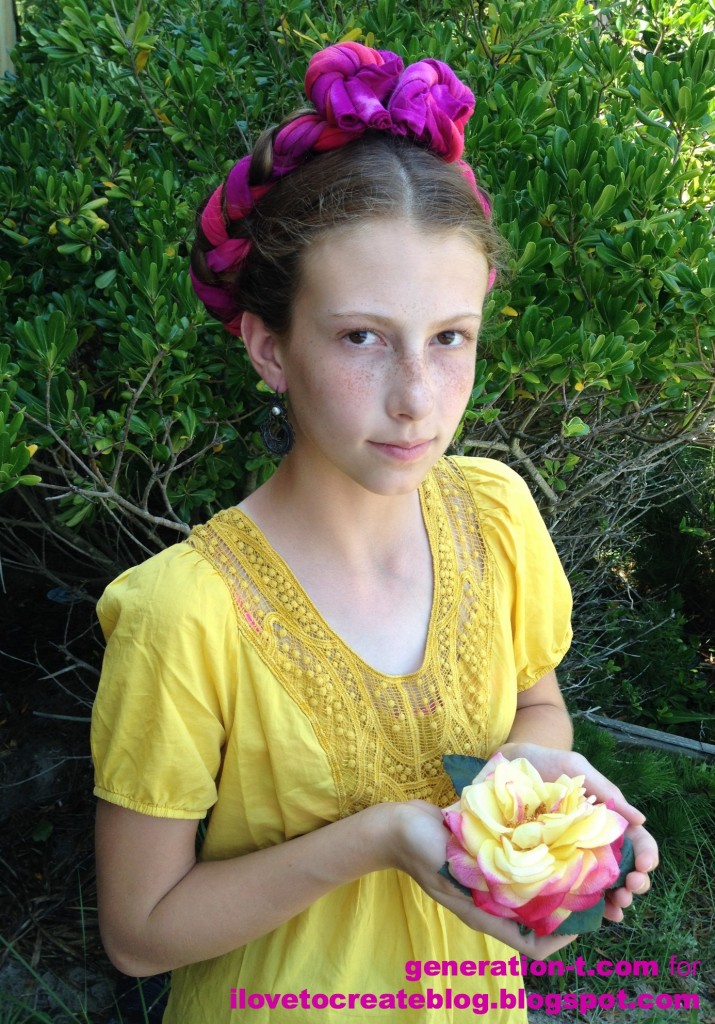 Special thanks to my young friend, Emma, who patiently posed for the step-by-step tutorial!