I have a thing for snowflakes. I do. And winter solstice seems the perfect occasion to share this snowflake T-shirt with you (maybe it will encourage actual snowflakes to fall!). A little sparkle glams up a plain T-shirt, and you can dress it up with a skirt or down with jeans to suit the mood or the occasion.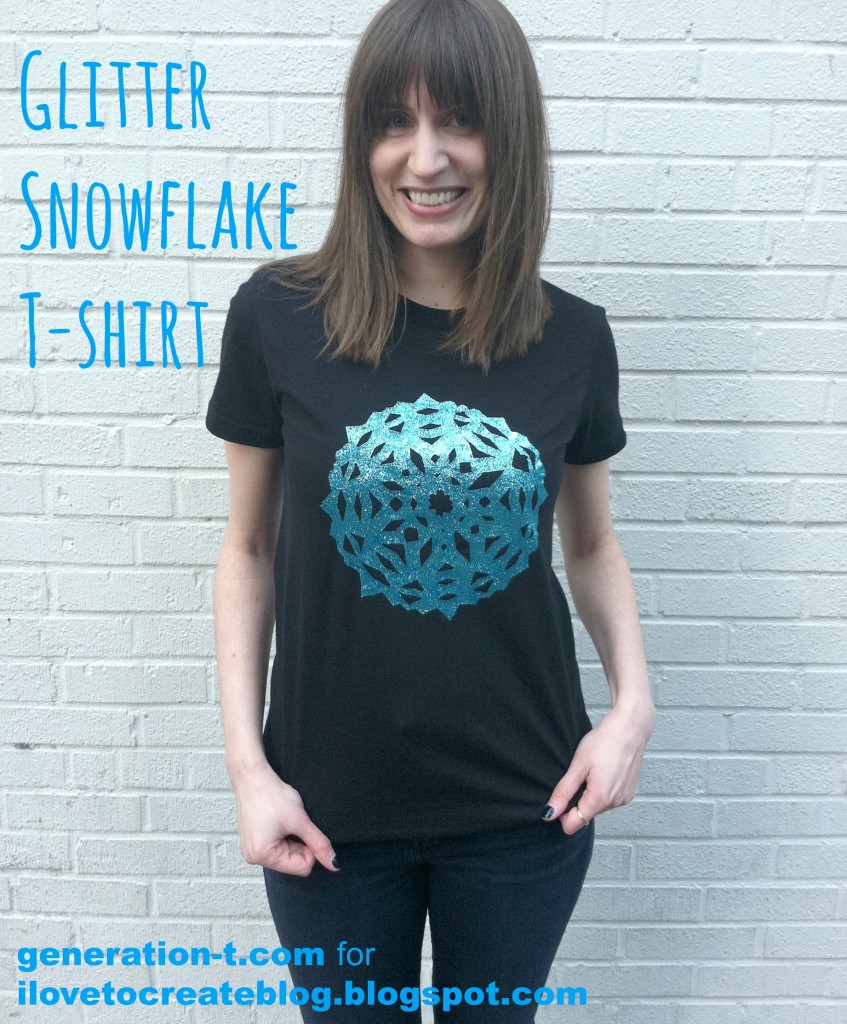 Materials:
-plain T-shirt
–Fashion Glitter Iron on Shimmer Sheets
-scissors
-iron and press cloth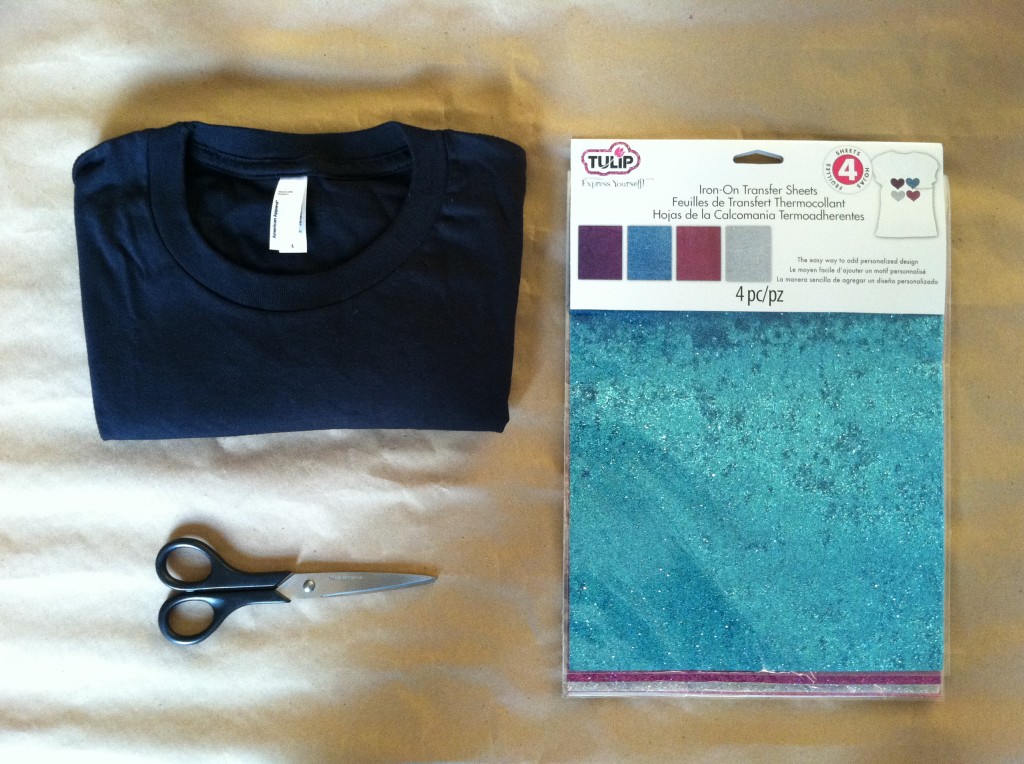 Make it:
1. Fold one corner of the shimmer sheet down on the diagonal.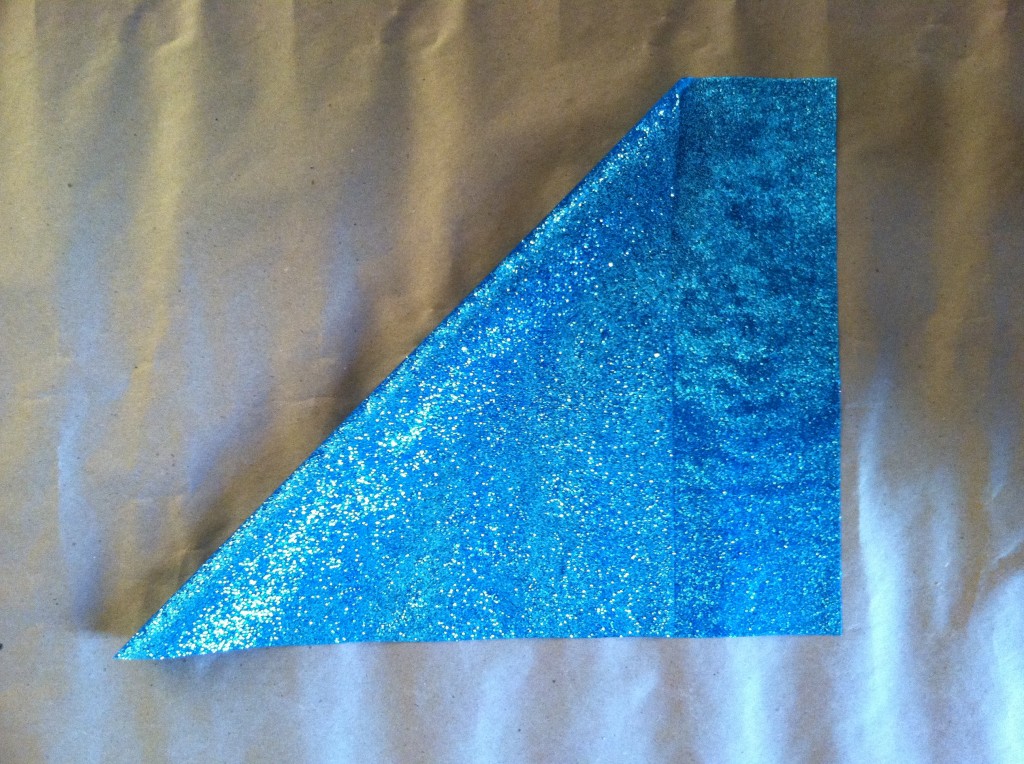 2. Trim the excess to square it off.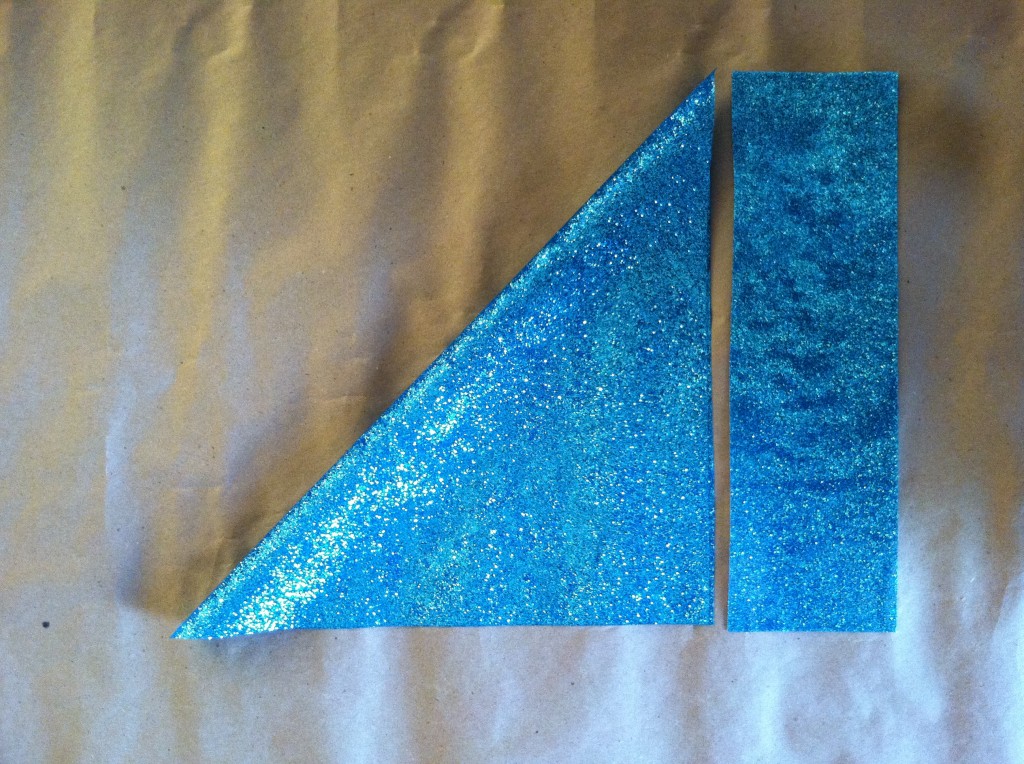 3. Fold the folded triangle in half again.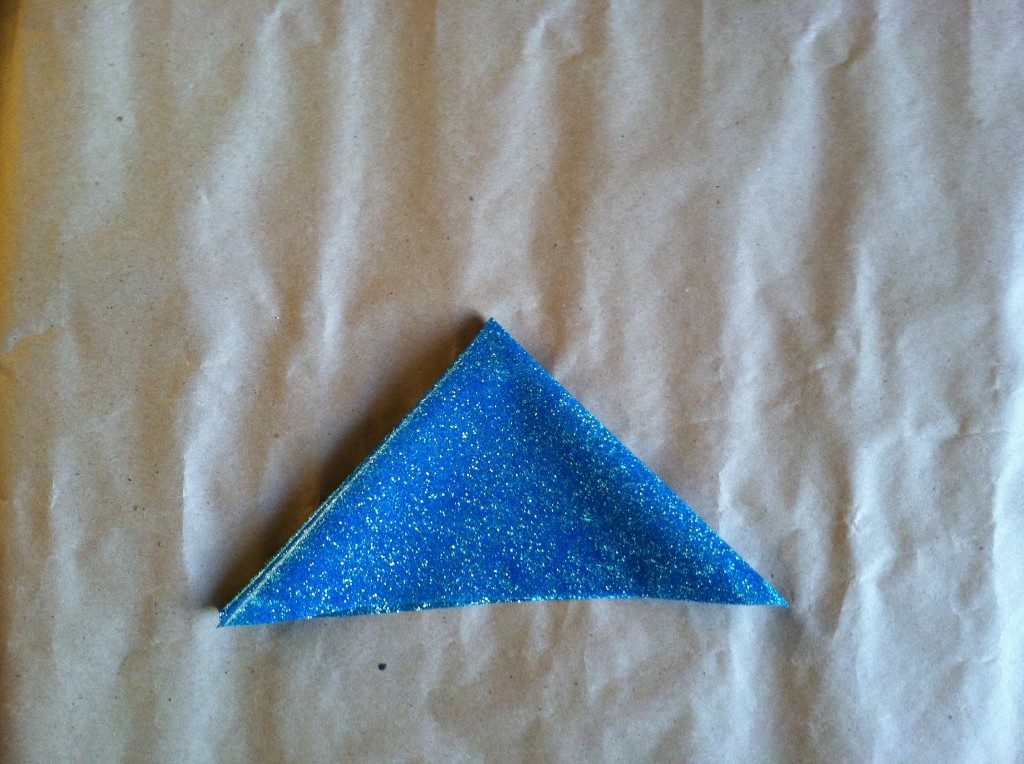 4. And in half again.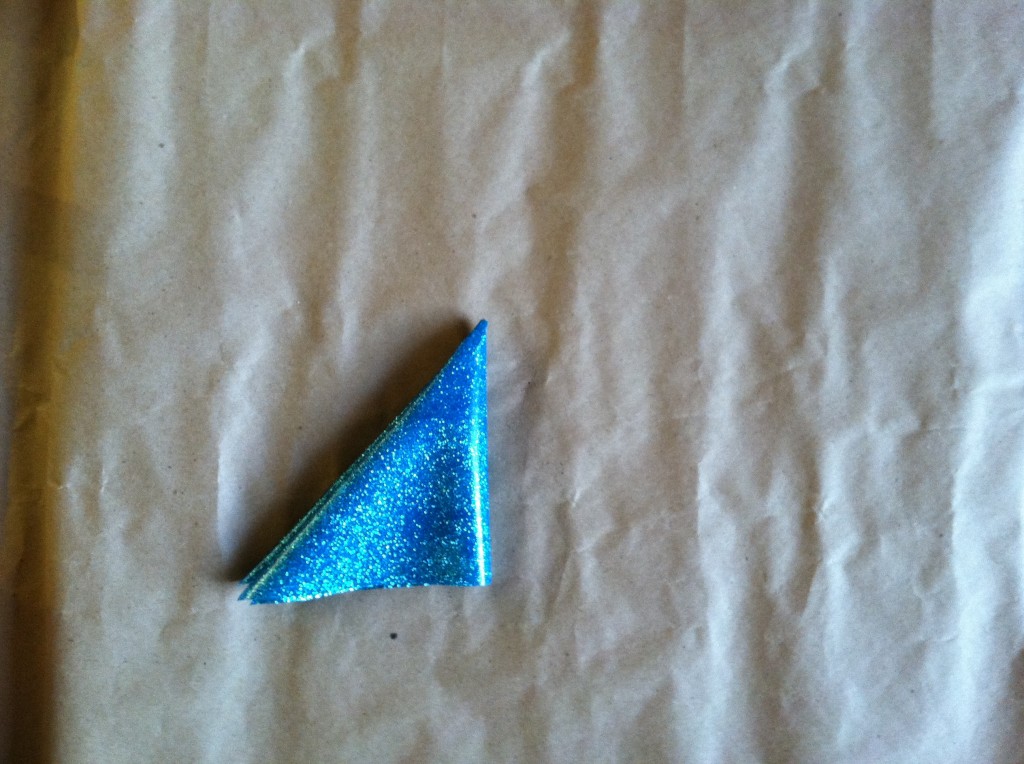 5. And in half one more time.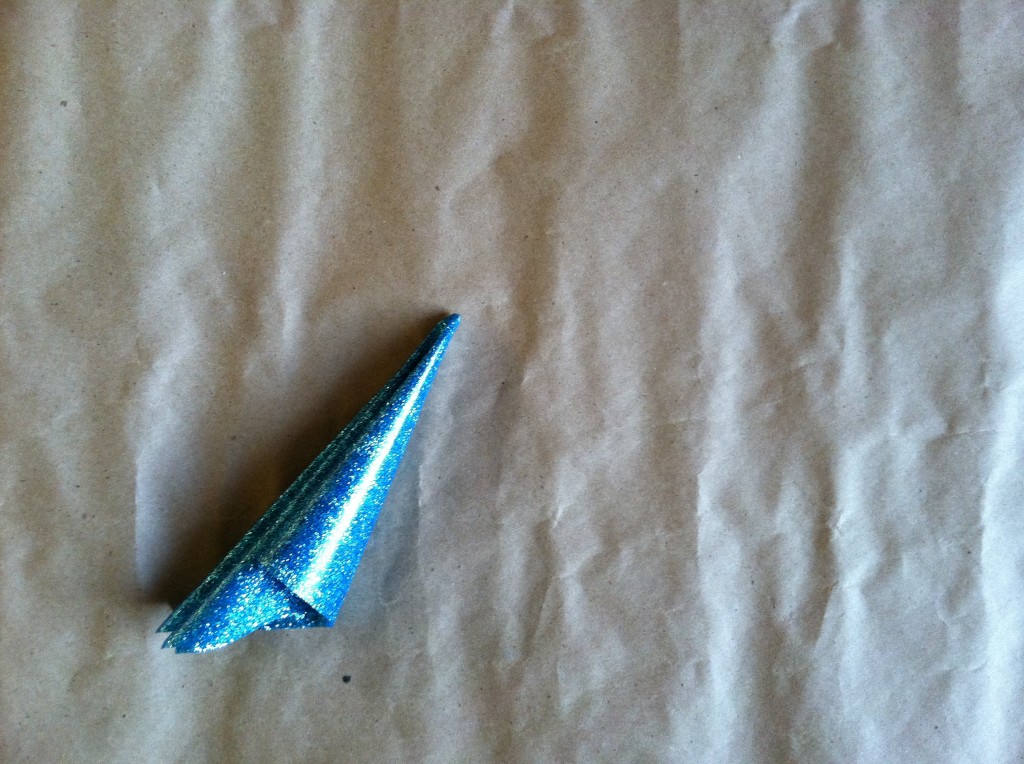 6. Pinch the layers together and cut out shapes from the two folded edges, doing your best to go through ALL layers.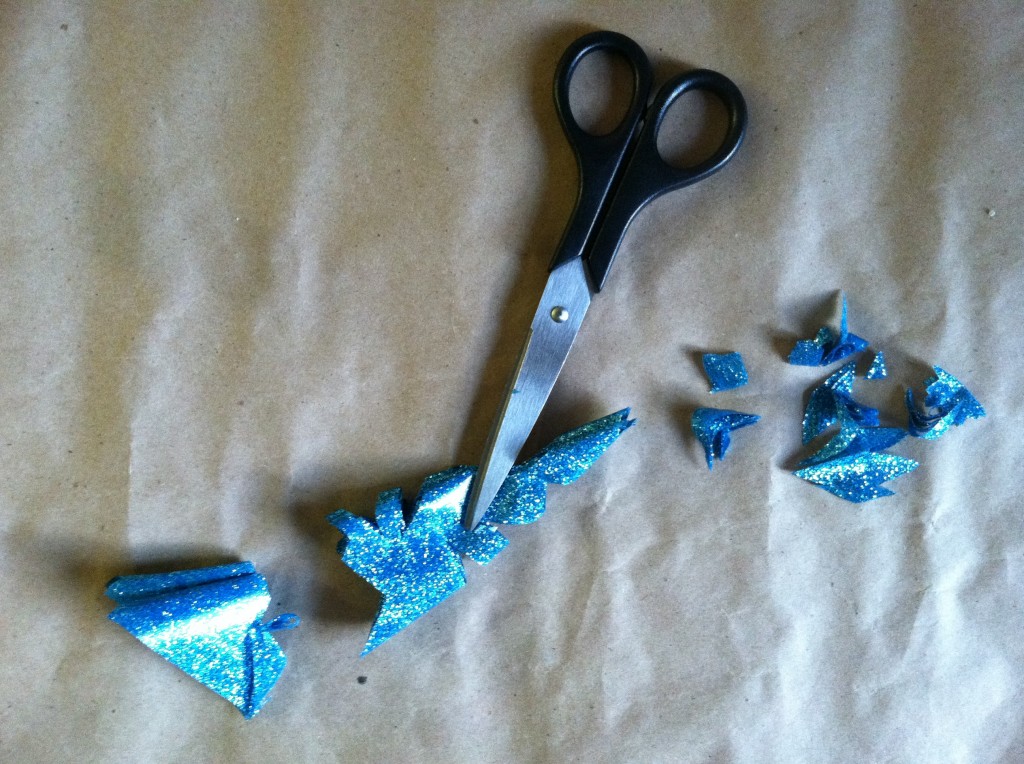 7. Unfold the snowflake, and tidy up any mismatched cutouts.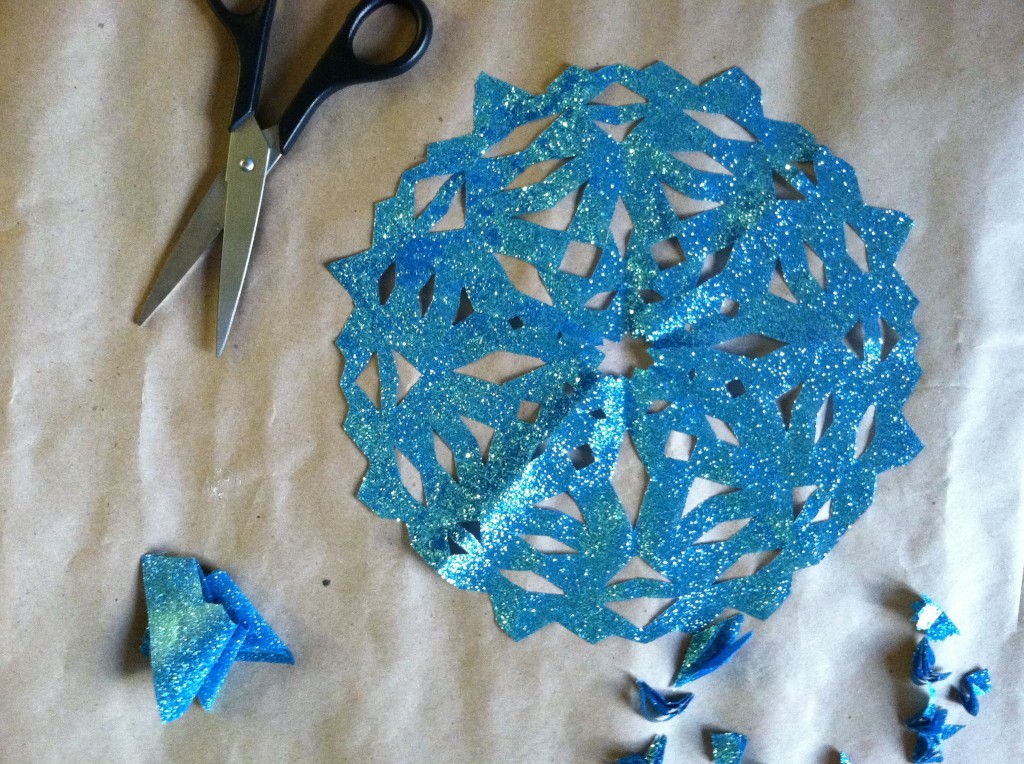 8. Place the snowflake on the T-shirt, plastic side down, and iron it on using a press cloth.
9. Peel back the press cloth to make sure all edges are stuck. Try it on!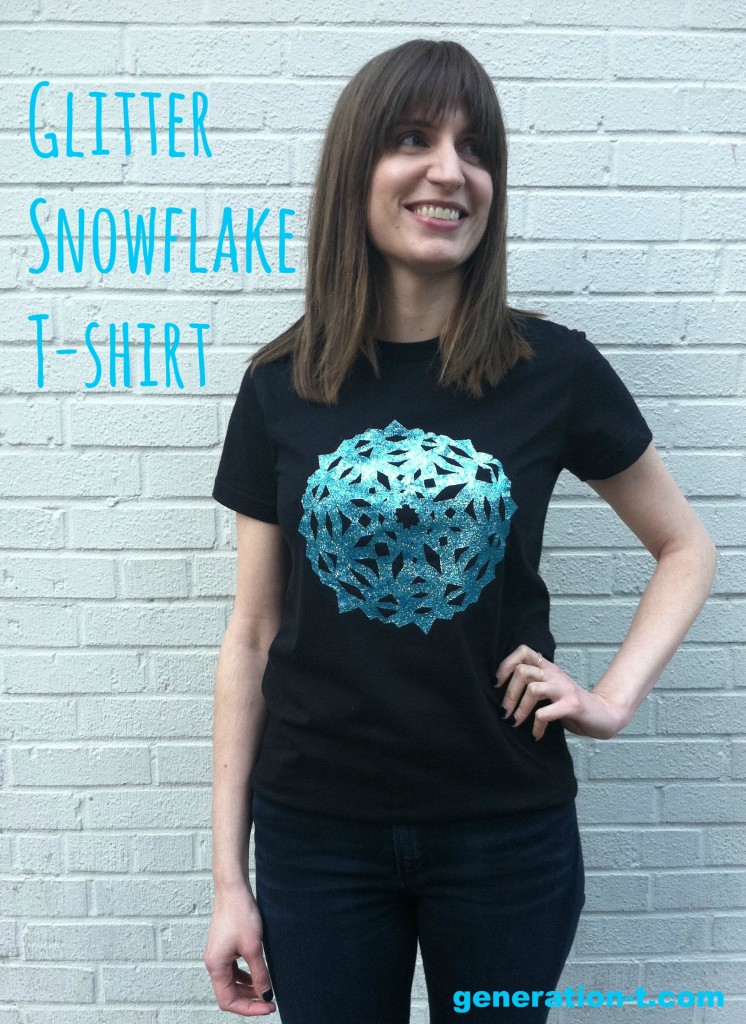 —