I love using words and type in my crafts (see exhibits A, B, C, D, E, and F…), so was super excited when some Scribbles Alphabet Stamps arrived in a recent crafty care package! With a friend's daughter's birthday around the corner, and armed with my new letter stamps and fabric paints, I knew just what I wanted to make: a series of birthday tops, each to announce the birthday girl's age (and yes, there are number stamps, too, but I like to spell things out!).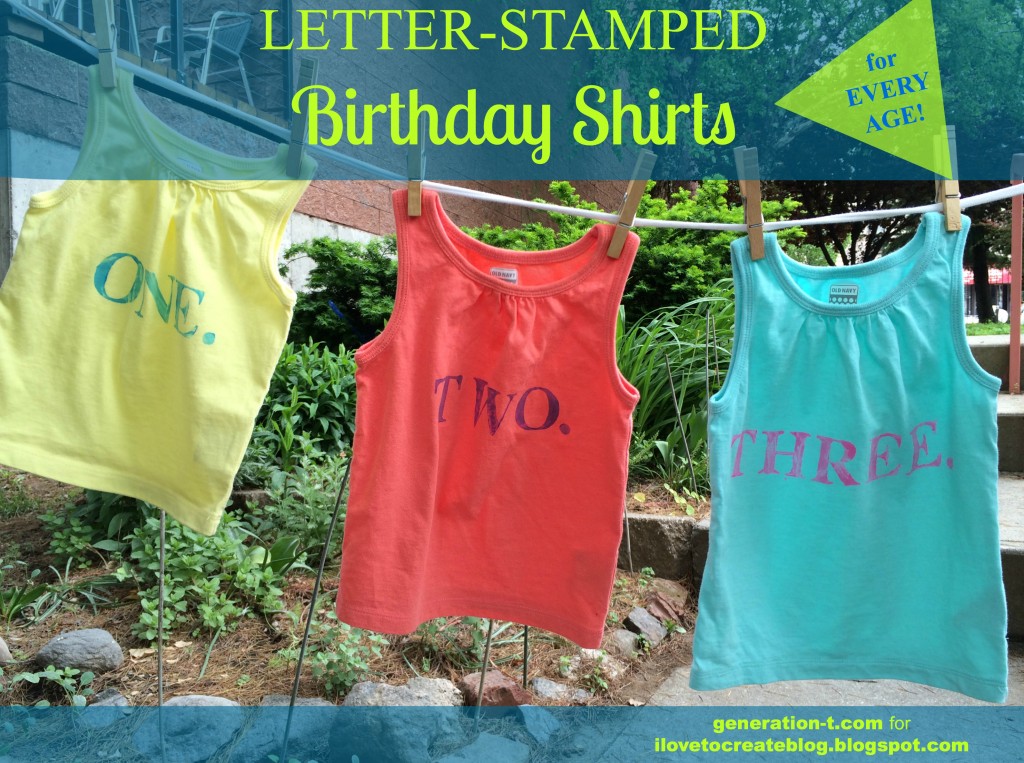 I made a series of three, but if you scroll all the way down, you'll see there's no reason why you have to stop at the single-digit ages!

Materials:
-Scribbles Brush-On Fabric Paint
-Scribbles Alphabet Stamps
-Tulip Fabric Paintbrushes
-Ruler
-Plain T-shirt or tank top
-Scrap paper or cardboard (to prevent the paint from bleeding through the layers of the shirt)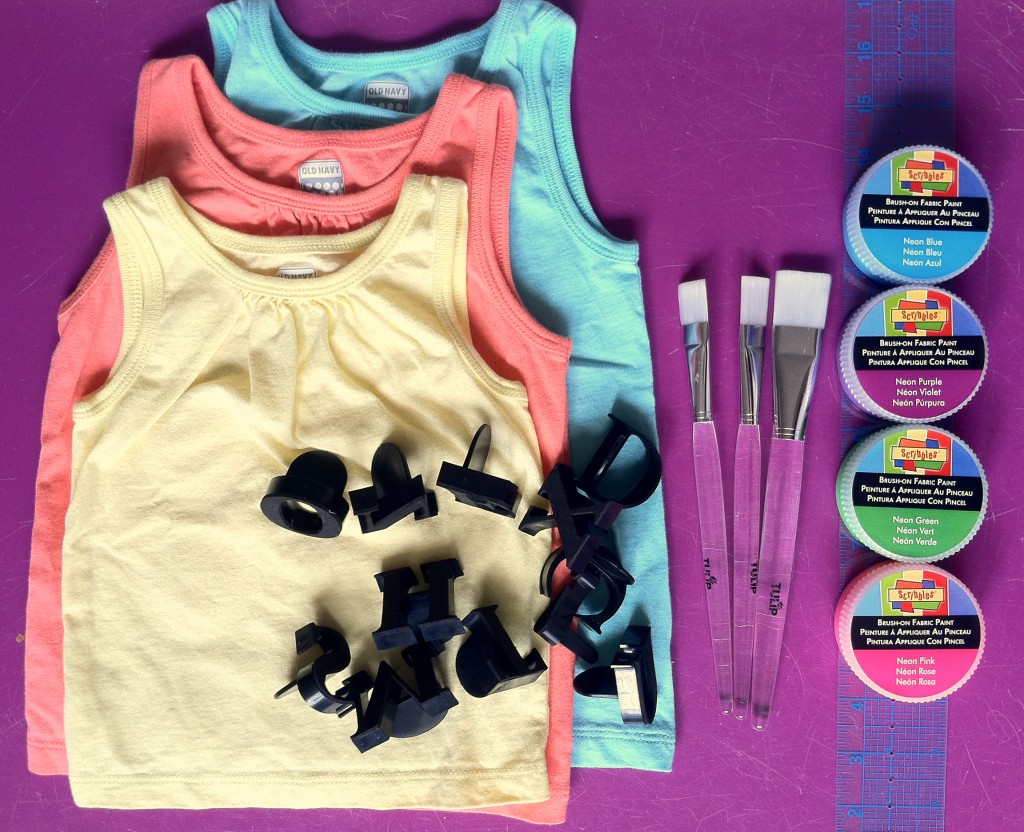 Make it:
1. For step-by-step photographed instructions, click through to the iLoveToCreate blog!