Mark your calendars: October is National Breast Cancer Awareness Month. Whether you walk, run, or responsibly conduct a breast self exam for the cause (do it once a month!) here's a T-shirt transformation tutorial (plus a bonus throwback at the end!) to honor all of you making a difference and supporting those affected by breast cancer.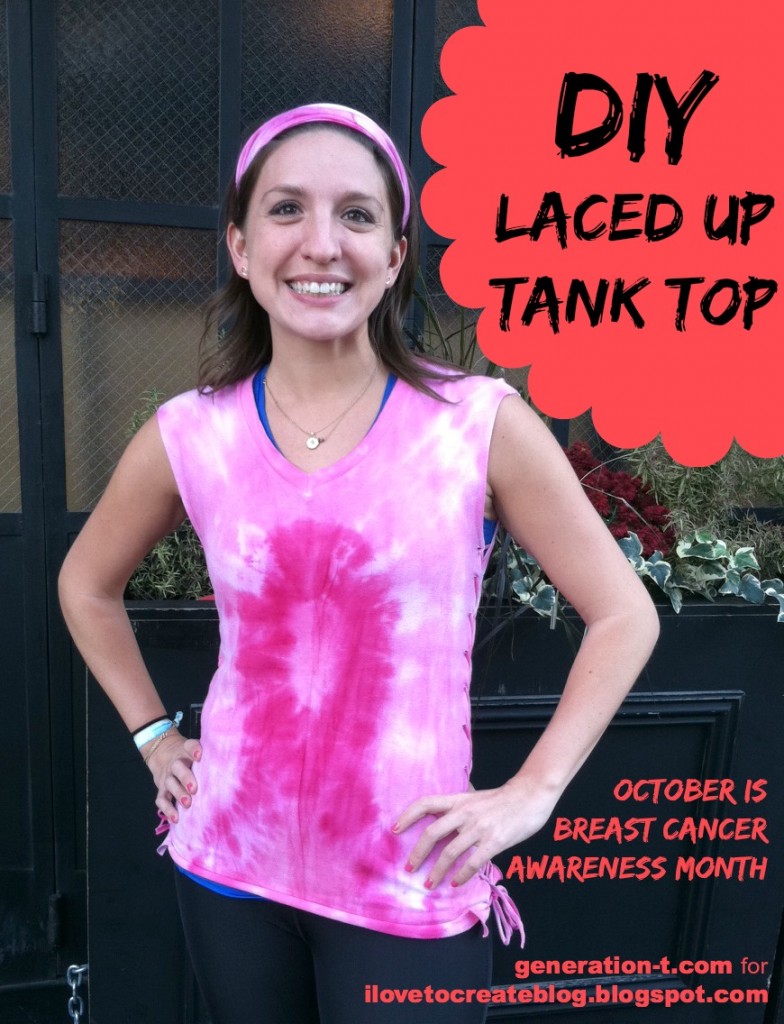 Just set aside an old baggy T-shirt, a pair of scissors, and in 10 minutes you've got yourself a fitted tank top (inspired by the Outer Lace tank top in Generation T: 108 Ways to Transform a T-shirt). Get the team together and tie-dye and snip your way to its completion, then wear it for yourself, or wear it for a loved one–I know I will be!

Materials:
-plain white T-shirt
-Tulip One-Step Tie-Dye Fashion Art Kit (includes 2 shades of dye plus gloves and rubber bands, black dimensional fabric paint, glitter spray)
-sharp scissors
-2 safety pins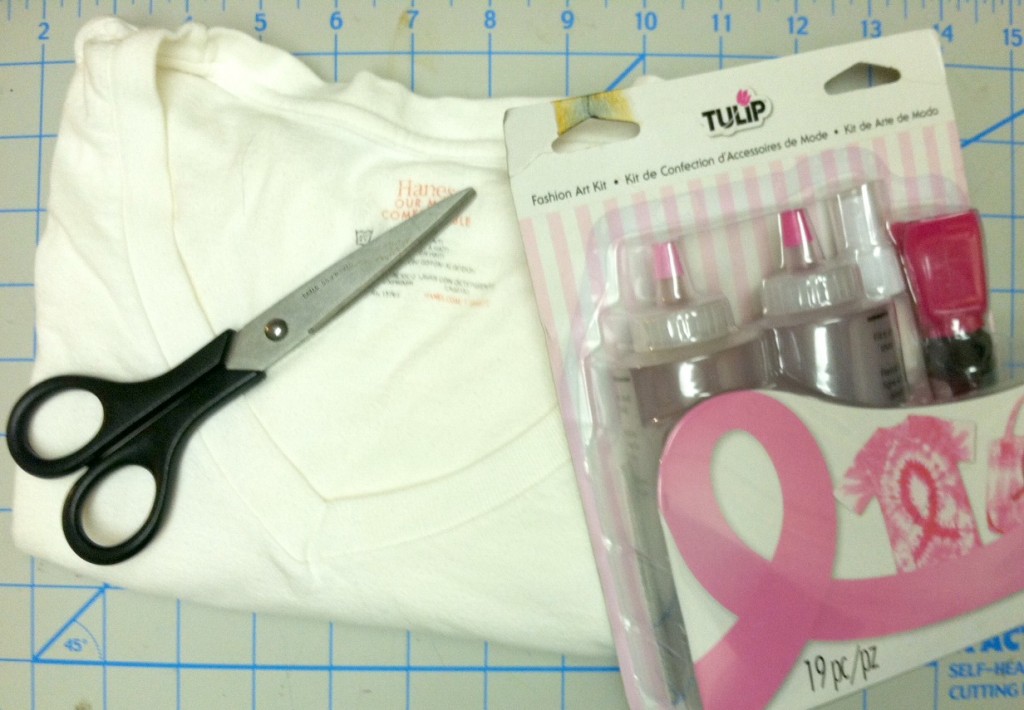 Make it:
1. Follow the kit instructions to tie-dye the T-shirt.
2. Click through to the step-by-step illustrated tutorial at the iLoveToCreate blog.
Wear it with all your (ahem) breast friend! Shirt #2, below, is a variation of the Fringe Benefits shirt from Generation T and the Fringe Fabulous shirt from generation-t.com.