Hi, folks! It's been awhile, I've been in hibernation, but doggone it, it's officially springtime, and that means T-shirts (soon, when the temperature hits…50 degrees??). As I'm thawing, I've been working on a couple of really exciting projects that I'll share soon here on the blog, but in the meantime: Trompe l'oeil meets pointilism in this faux pocket T-shirt–a great low-stakes revamp that'll do wonders at masking a well-placed food stain or simply sprucing up a plain shirt.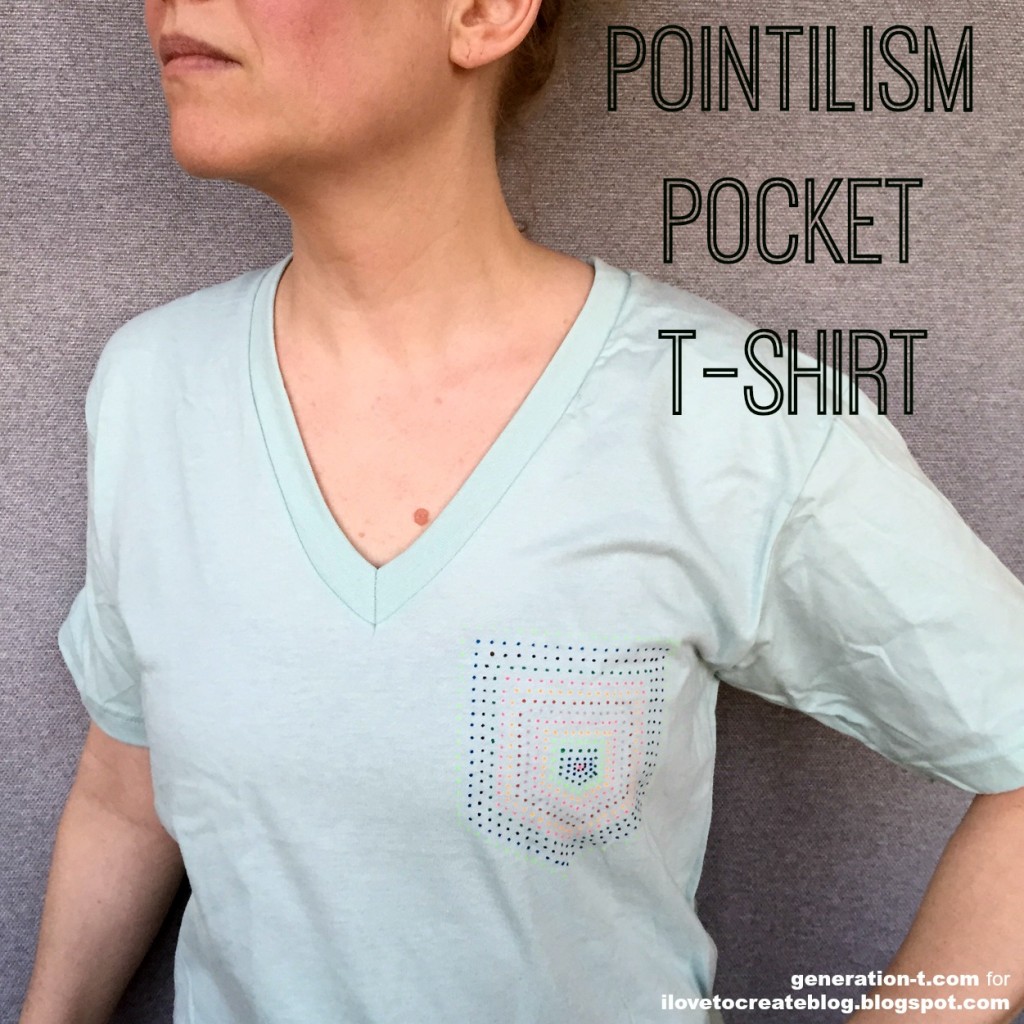 Making the dots is so meditative, I'm ready to lose myself in a Lichtenstein-inspired image next!

Materials:
–Tulip Fabric Markers (rainbow set)
-thin scrap cardboard cut into 4″-wide pocket template
-thin scrap cardboard to use as T-shirt insert to prevent bleed
-plain, light-colored T-shirt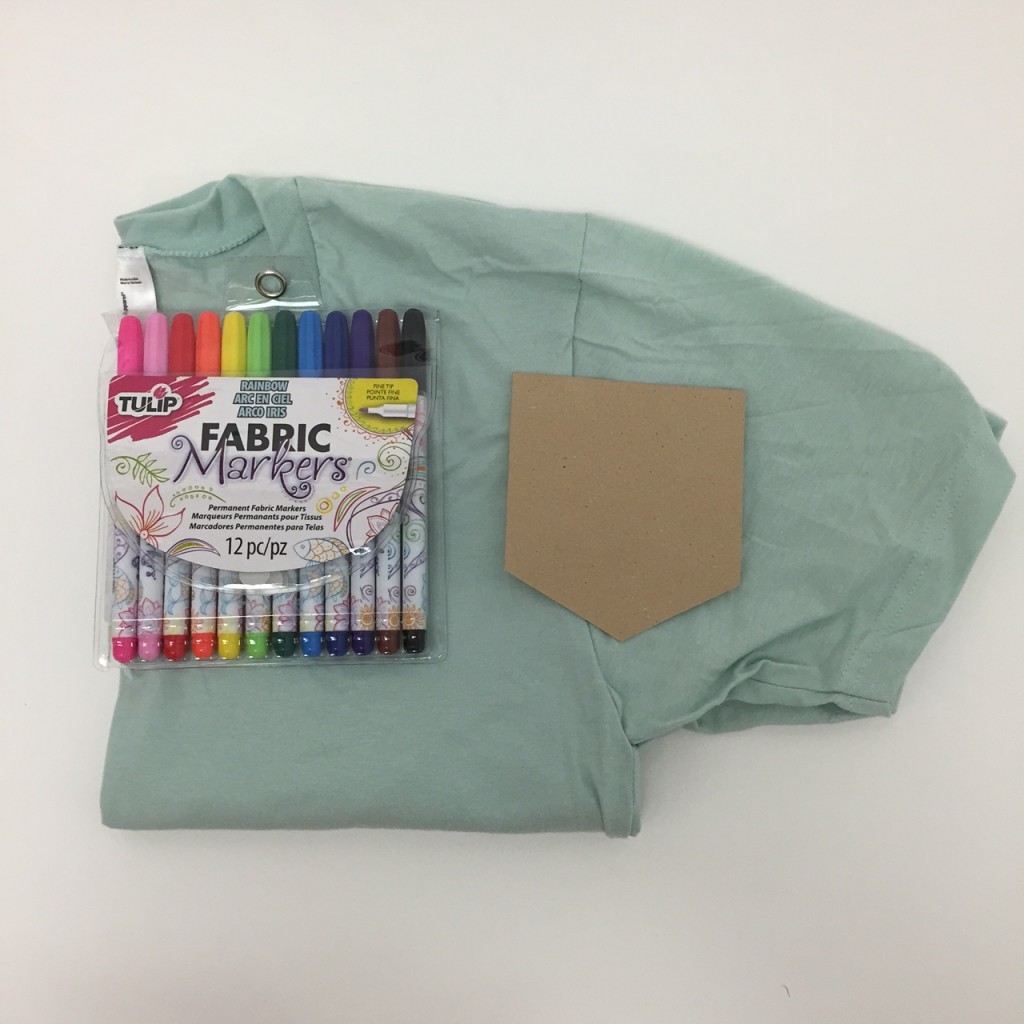 Make It:
For the fully photographed step-by-step tutorial, click through to the iLoveToCreate blog.