Summer is all about easy, breezy fashion (stay cool) and tie-dye (stay fun!). Here's an ombre-style surface treatment for a quick-and-easy T-shirt transformation. From plain white T-shirt to a smock-styled, crossback tank top that's nearly no-sew (about 6 inches of stitching) in no time. Smock it to me!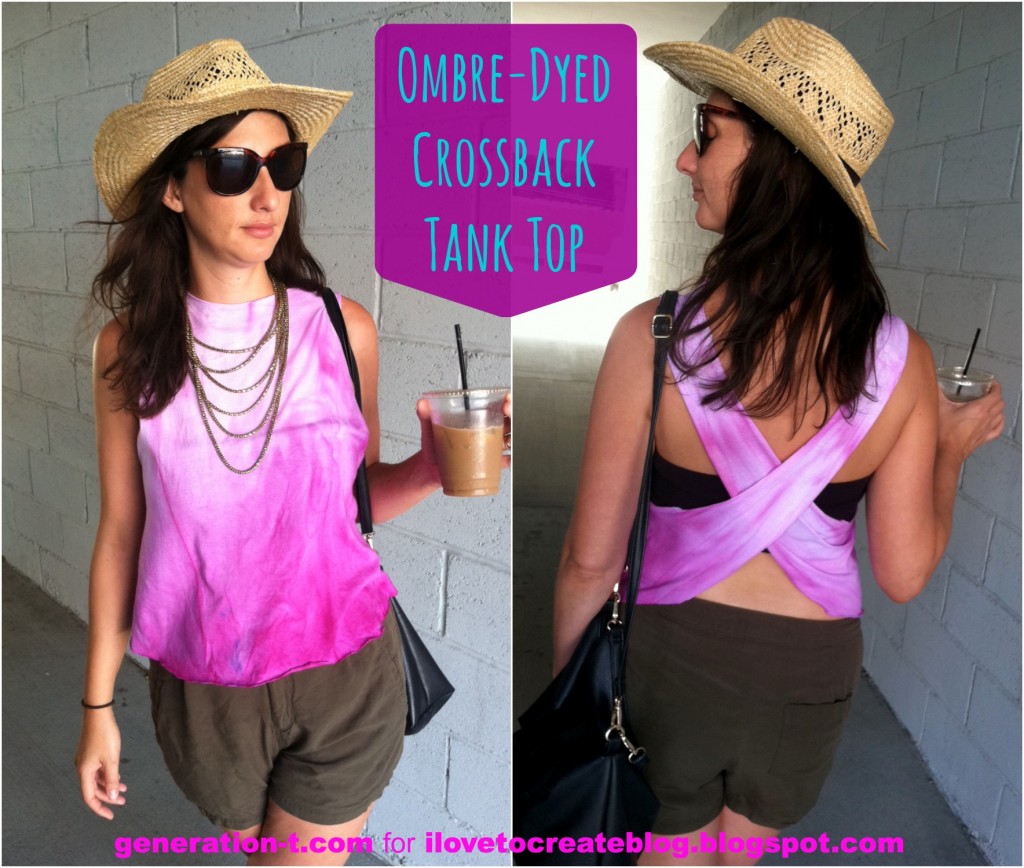 Materials:
-Plain white T-shirt
–Tulip One-Step Tie-Dye
-Scissors
-Needle and thread or sewing machine
-Plastic container from the recycling bin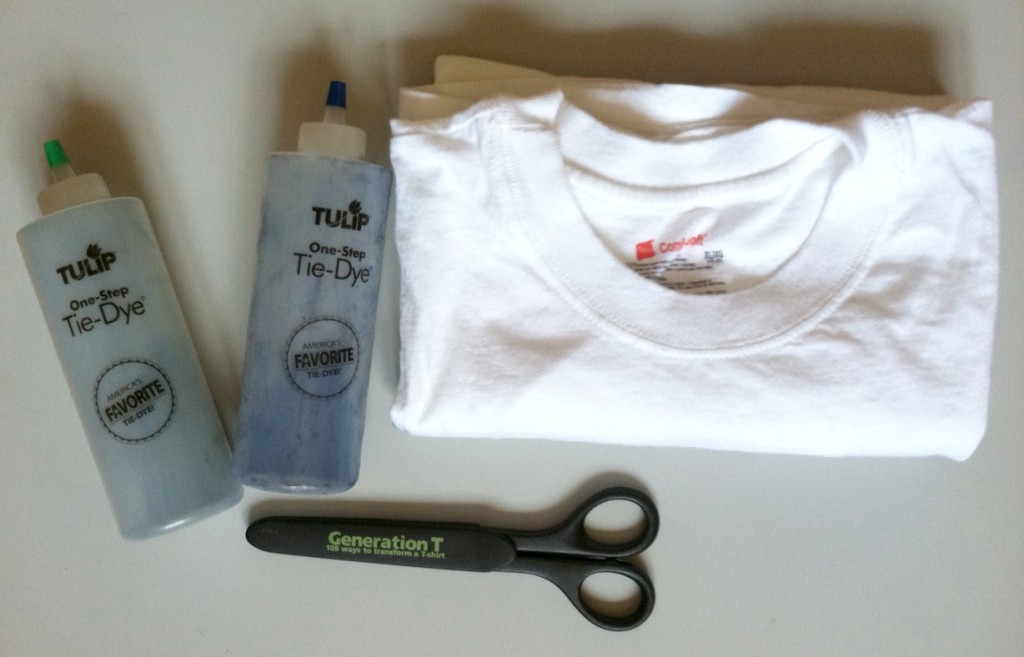 Make it:
Click through to the iLoveToCreate blog from a complete step-by-step  photo tutorial!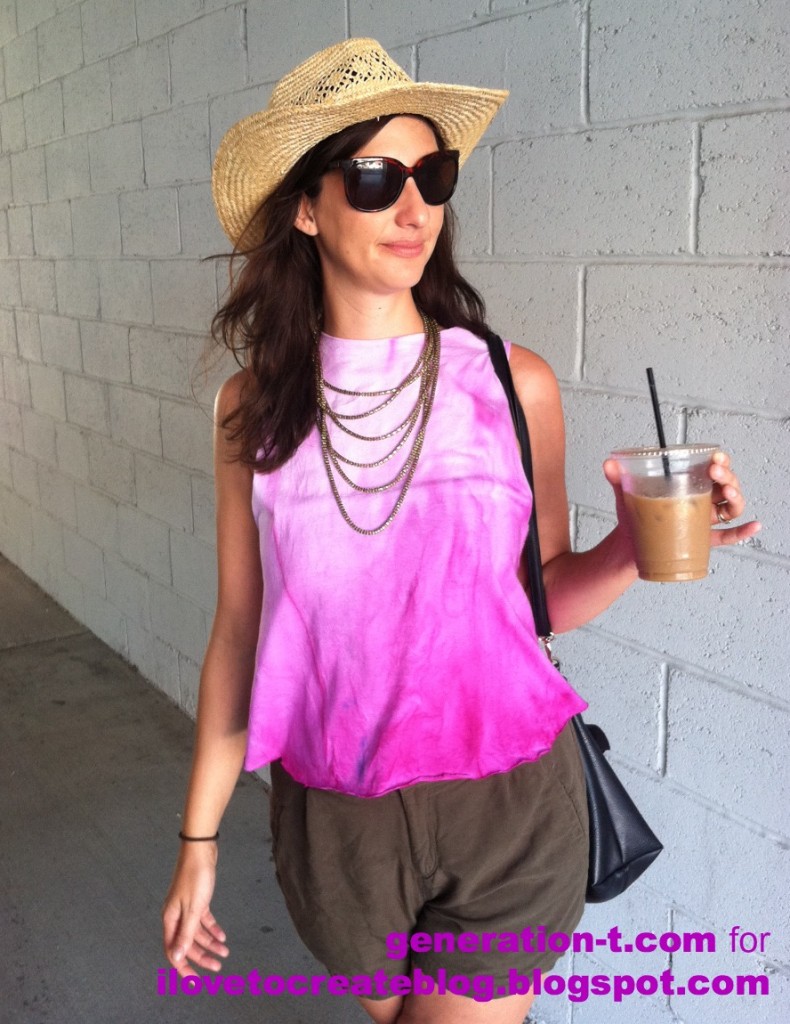 Tags: iLoveToCreate, ombre dip dye, T-shirt surgery, T-shirt transformation, tank top, Transform a T-shirt, Tulip One-Step Tie Dye
[ Posted on July 22nd, 2014 ]