Need last-minute costume ideas? Beyond sticking a load of Peeps all over a black T-shirt (you're a "chick magnet," get it?), or drawing a zigzag  black line across a yellow T-shirt (Charlie Brown!), or grabbing a buddy with a red T-shirt to be a Dr. Suess-ian "Thing 1" and "Thing 2," there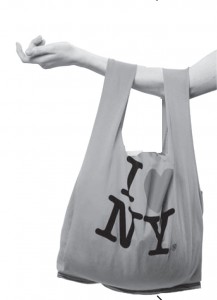 are so many other costumes and accessories to make from your stash of old T-shirts using just a pair of scissors (and maybe a needle and thread).
For all you procrastinators, click through for two no-sew tutorials for a superhero cape (or a Dracula cape or a royal cape!) and a hula skirt (luau!) from Generation T: Beyond Fashion in an entry I wrote for the Workman blog…PLUS…ditch that plastic bag by learning to make your very own T-shirt trick-or-treat bag right here!!
Happy Haunting…
#42 Plastic Surgery
(tote for treats–or for groceries, the other 364 days a year)
Ingredients: 1 T-shirt (M, L, or XL) chalk marker scissors needle thread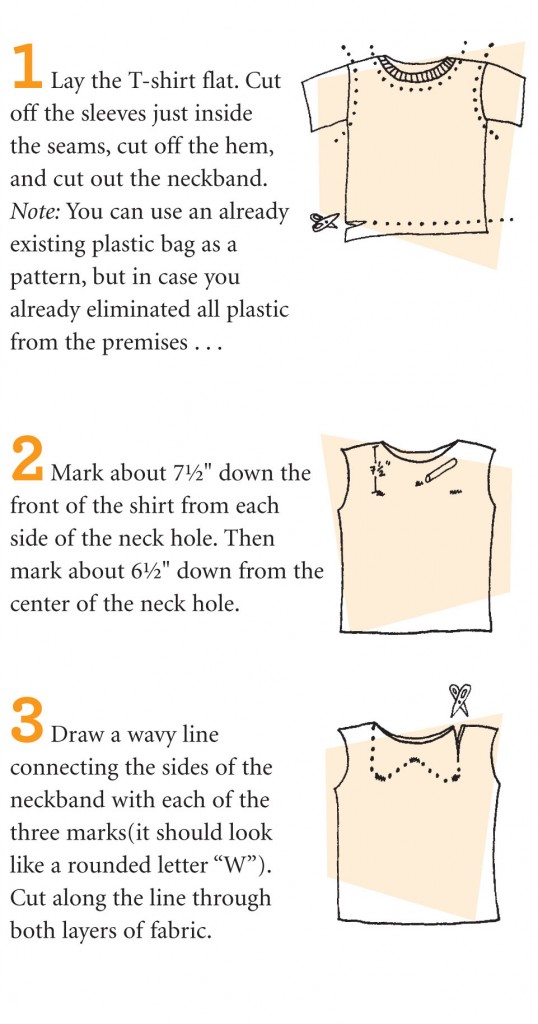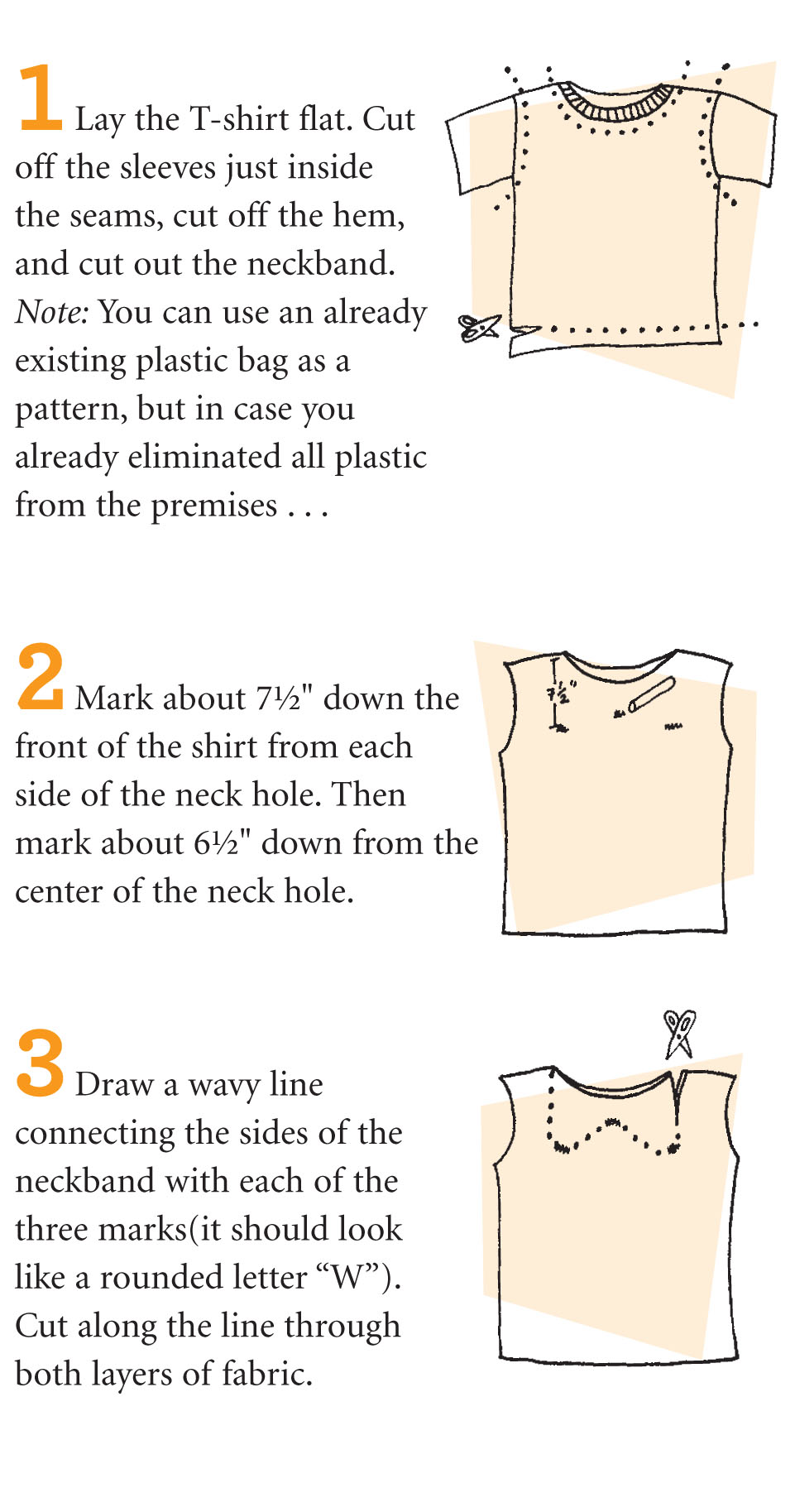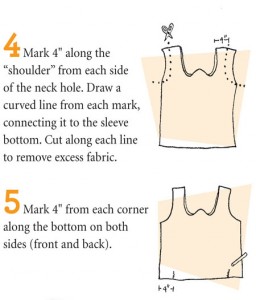 [ Posted on October 26th, 2009 ]