The best thing about T-shirt season? Umm…T-shirts. Here's a no-sew T-shirt project to help you kick off your totally sweet summer. Punch it up with custom textile designs, and then wear it any way you like — the possibilities are infinite…or nearly!
Materials:
–Tulip Color Shot Instant Fabric Color
-Light-colored T-shirt (baggy)
-Stencil (I used a panel from a modular stacking unit that I scored at a stoop sale last spring!)
-Scrap paper or cardboard (to insert between the layers of the T-shirt)
-Fabric scissors
Make it:
Head over to the iLoveToCreate blog for step-by-step instructions for achieving the 4 different looks.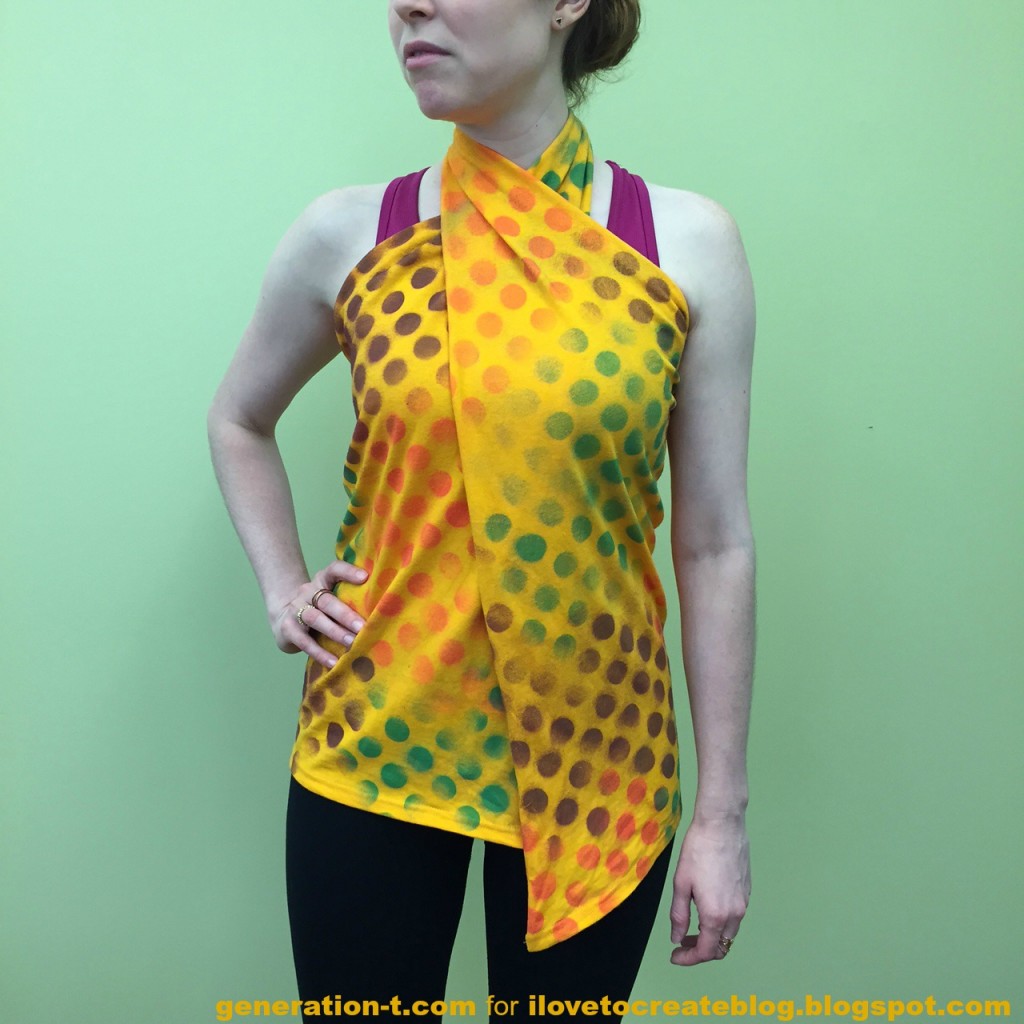 Tags: fabric paint, Generation T, iLoveToCreate, no-sew, Tulip Color Shot
[ Posted on May 27th, 2015 ]