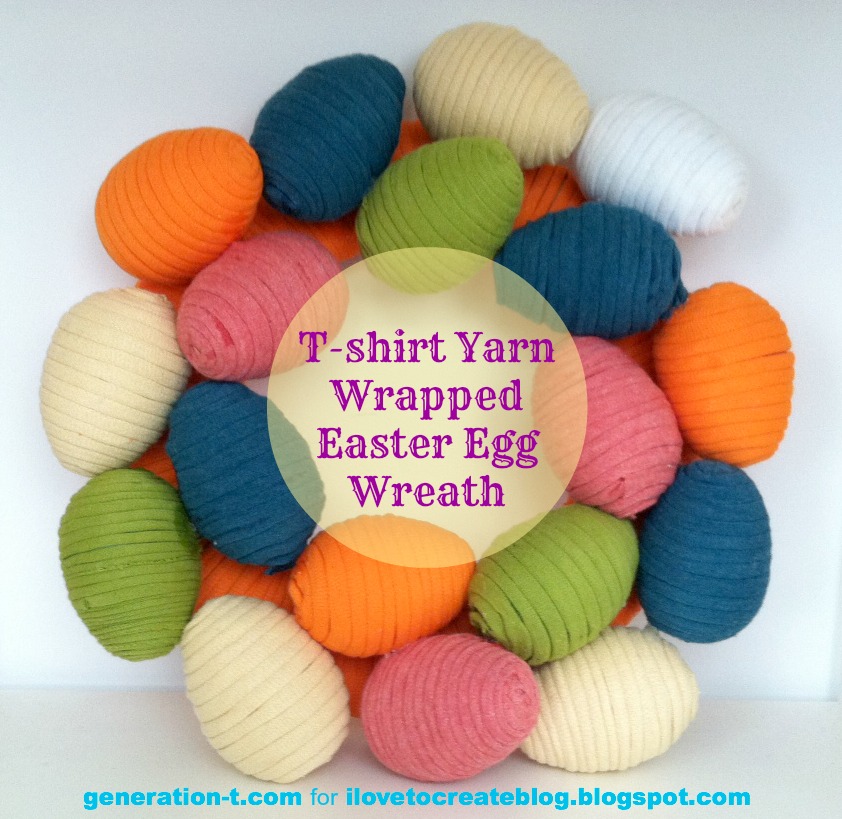 For this easy, bright DIY holiday decor, I was inspired by this yarn-wrapped egg wreath I stumbled upon on Pinterest. (Oh, and check out Aunt Peaches's yarn-wrapped eggs tutorial over at the iLoveToCreate blog!) But, being that I have stashes of T-shirt scraps rather than traditional yarn, I adapted the project to my own scrap heap (and recycling bin). Pick traditional pastels from your T-shirt stash, go for brights, or tie-dye all those shabby old white ones to make ombre eggs.

Materials:
-18-24 plastic eggs
-18-24 lengths of T-shirt yarn, plus more for the wreath base (ideally, yarn should be stretched from 1/2″ to 3/4″-wide strips)
–Aleene's Max Tacky Adhesive
-fabric scissors
-cardboard box (to make the wreath base)
-pen/pencil
-craft knife
-tape (optional)
–Tulip Beads in a Bottle (optional)
–Tulip One-Step Tie-Dye Kit (optional)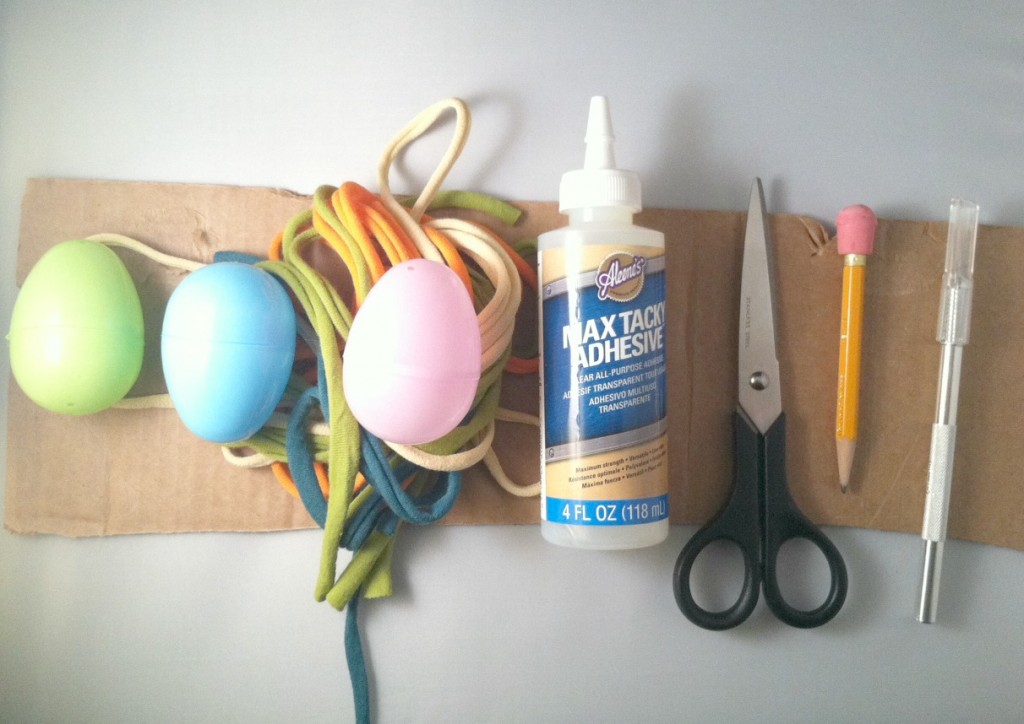 Make it:
Click through to the complete step-by-step tutorial over on the iLoveToCreate blog.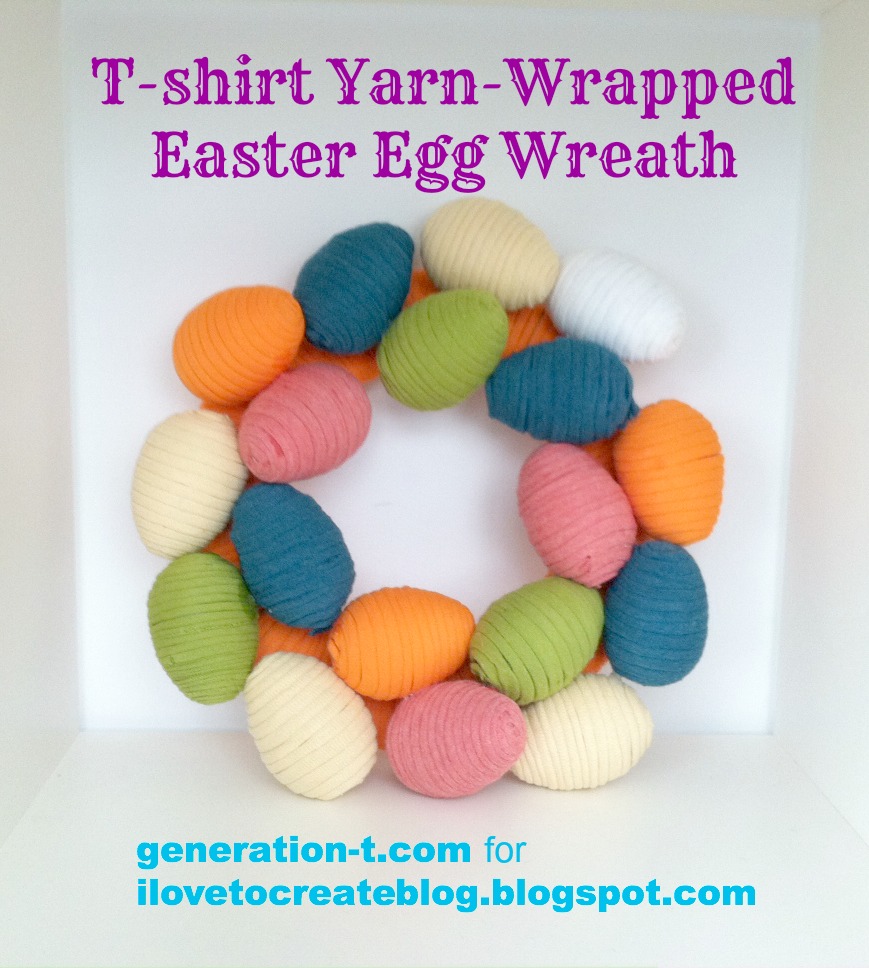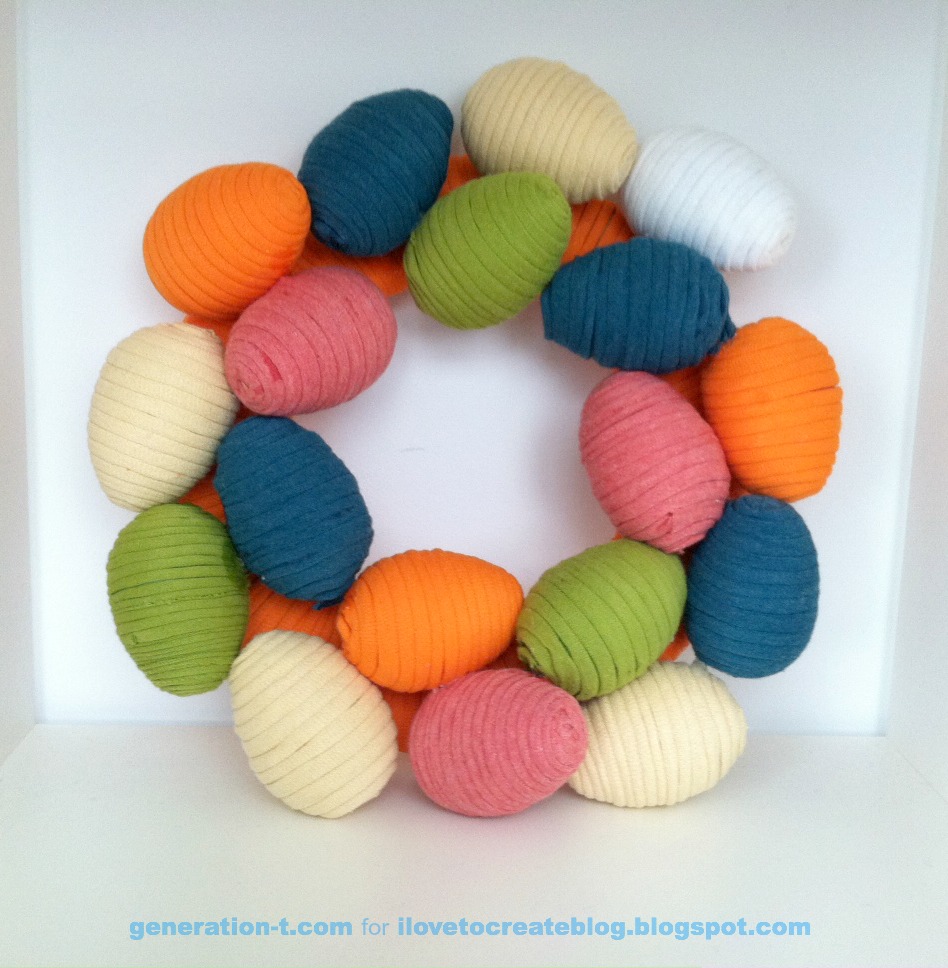 Tags: #nosew, DIY wreath, Easter Crafts, Easter Egg decorating, Easter wreath, holiday craft, iLoveToCreate, T-shirt yarn, tarn
[ Posted on March 25th, 2014 ]