This quick and easy accessory heralds in a Bohemian springtime. It's the perfect project to use up any failed tie-dye attempts — or you can tie-dye a whole T-shirt or piece of fabric and host a party! (You can make at lease 10 necklaces from one large T-shirt.)
This particular version is adapted from the Fabric-Covered Bead Necklace from The Jewelry Recipe Book by Nancy Sorian0 — substituting in T-shirt fabric (of course) whenever possible!


Materials:
-Tie-dye T-shirt (or similar)
-10 wooden beads (5/8″) with large holes
-Fabric scissors
-T-shirt hem scraps (optional)
-Ruler
–Aleene's Fabric Fusion Glue (optional)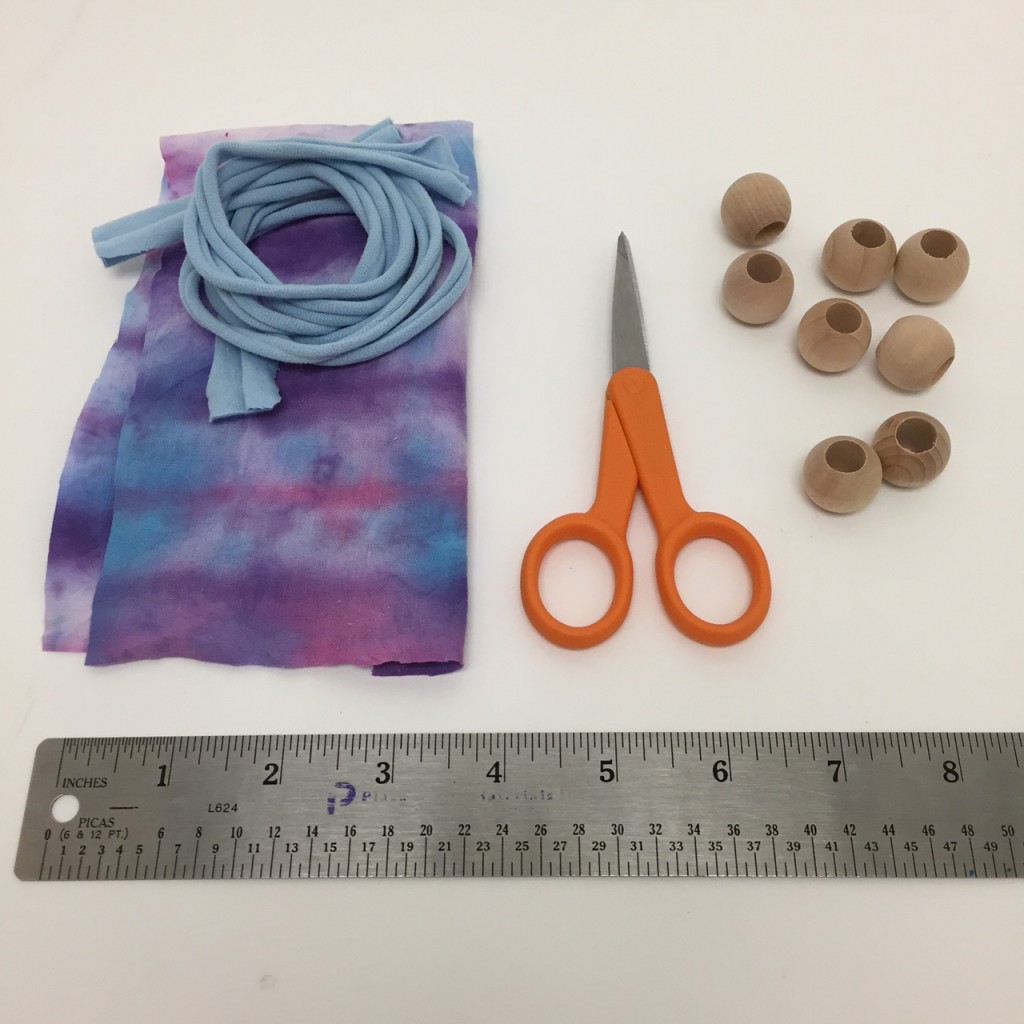 Make it:
For step-by-step photographic instructions, click through to the iLoveToCreate blog.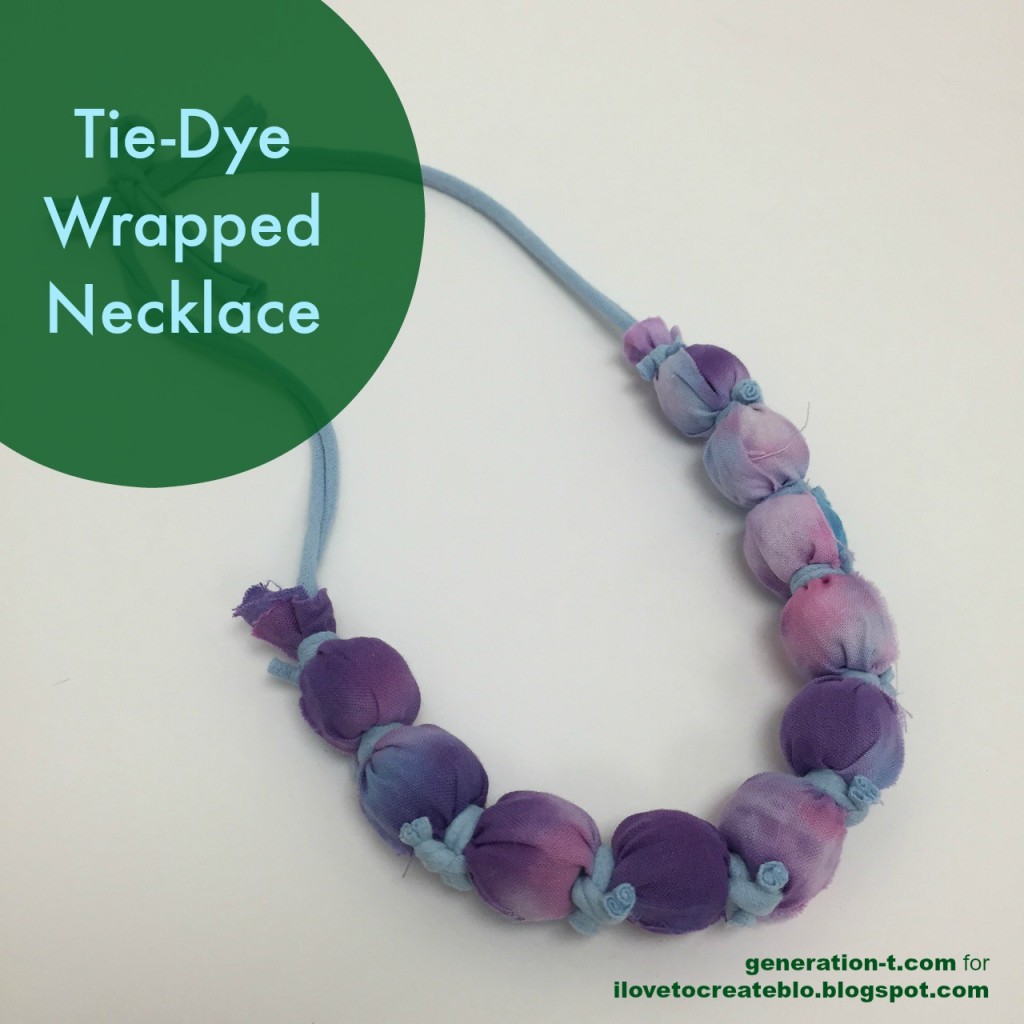 Tags: iLoveToCreate, refashion a T-shirt, T-shirt jewelry, T-shirt necklace, tie-dye
[ Posted on April 28th, 2015 ]