First, a day surrounded by books is always going to be a top day. I work by day at a book publishing house, I keep up with my fiction during my commutes, and I read handfuls of books to my kids at bedtime…so all in all, most days are pretty top.
But a day that I get to celebrate books AND crafting. Sign me up.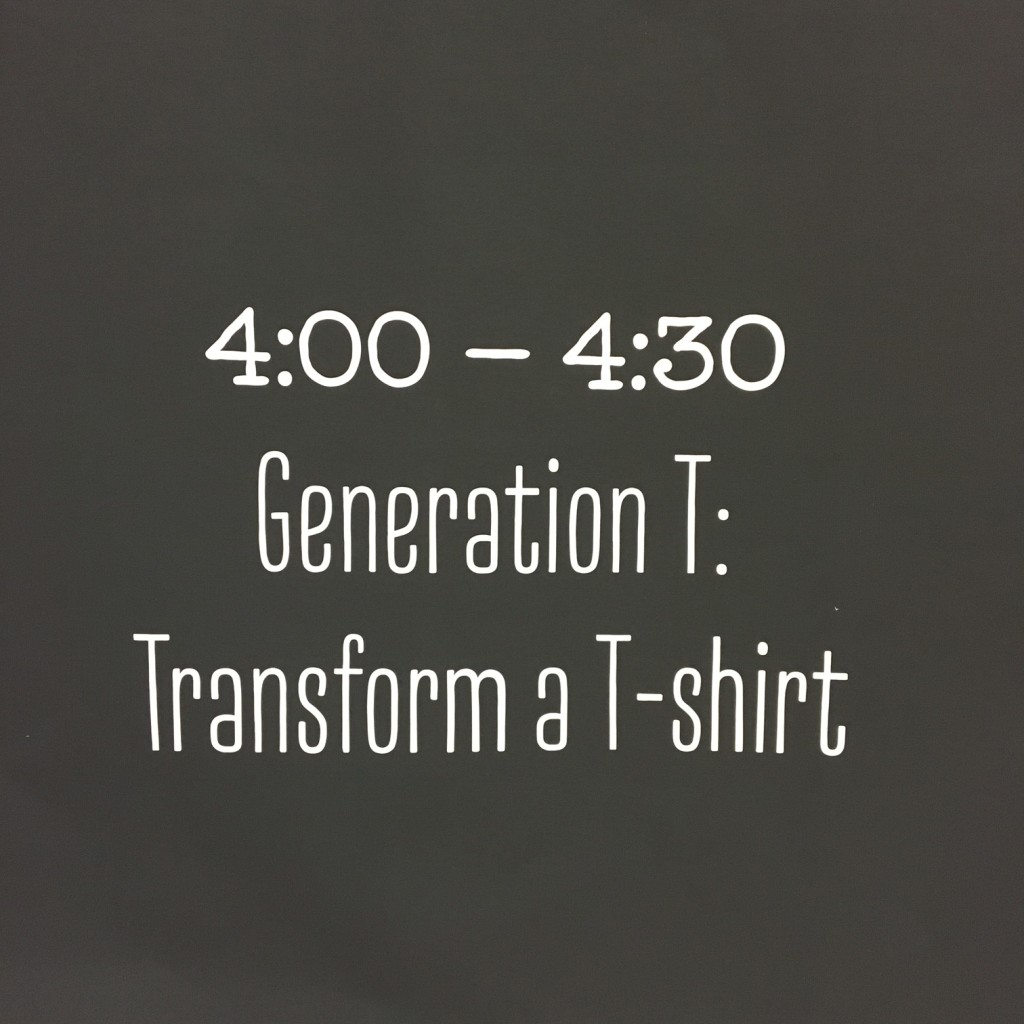 Our Saturday Tee Party was top notch–and here's just a smattering of what folks snipped up at the Generation T Workshop. Outer Lace, a no-sew project from book 1: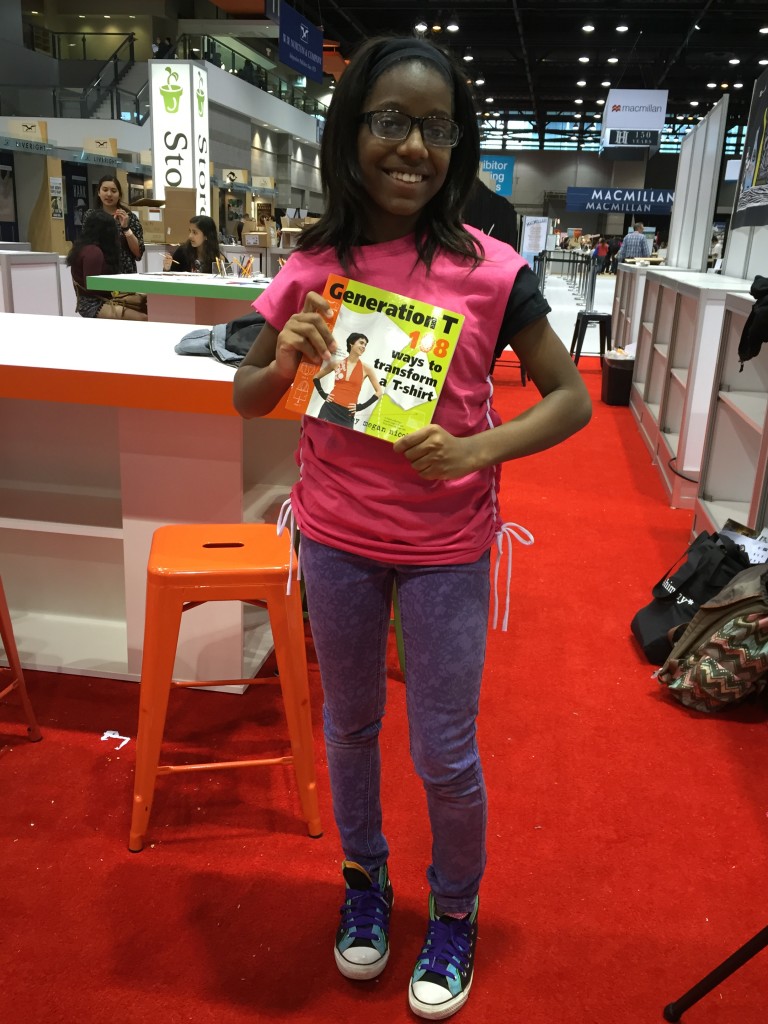 Another no-sew project (Back In Action, from book 2)–success!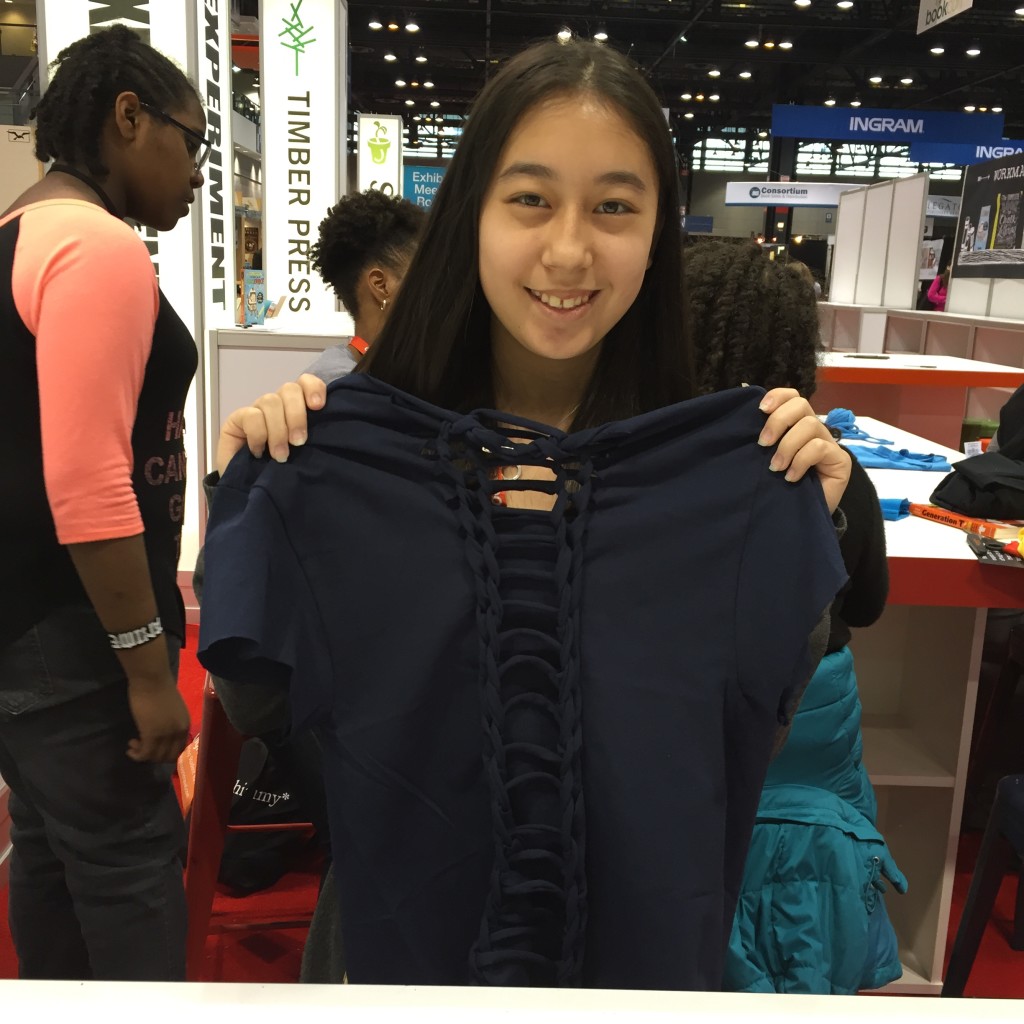 Sisters (with scissors) and a tank top, a halter top, and laced up glovelets (using scraps from other projects!).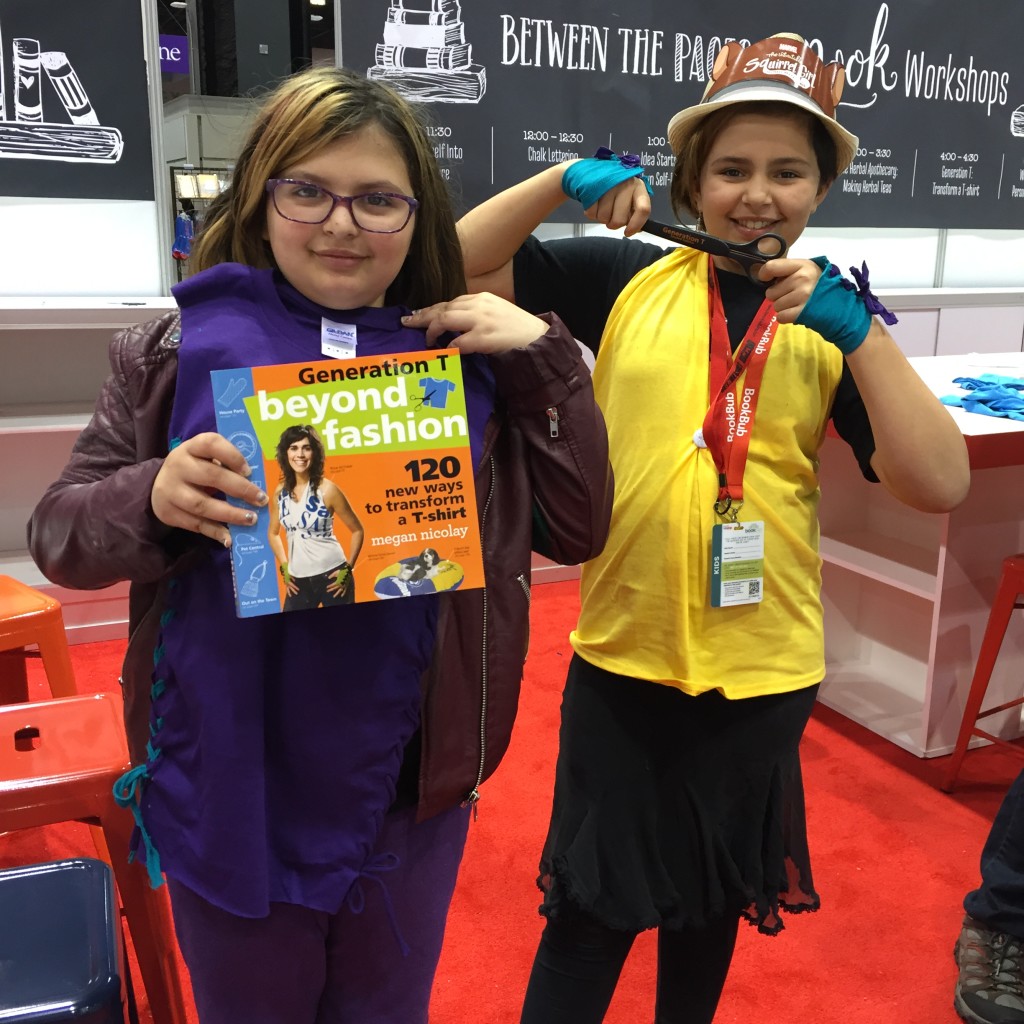 Cleverly saving her finger-knitting project for later by slipping the loops off her fingers and onto her scissors: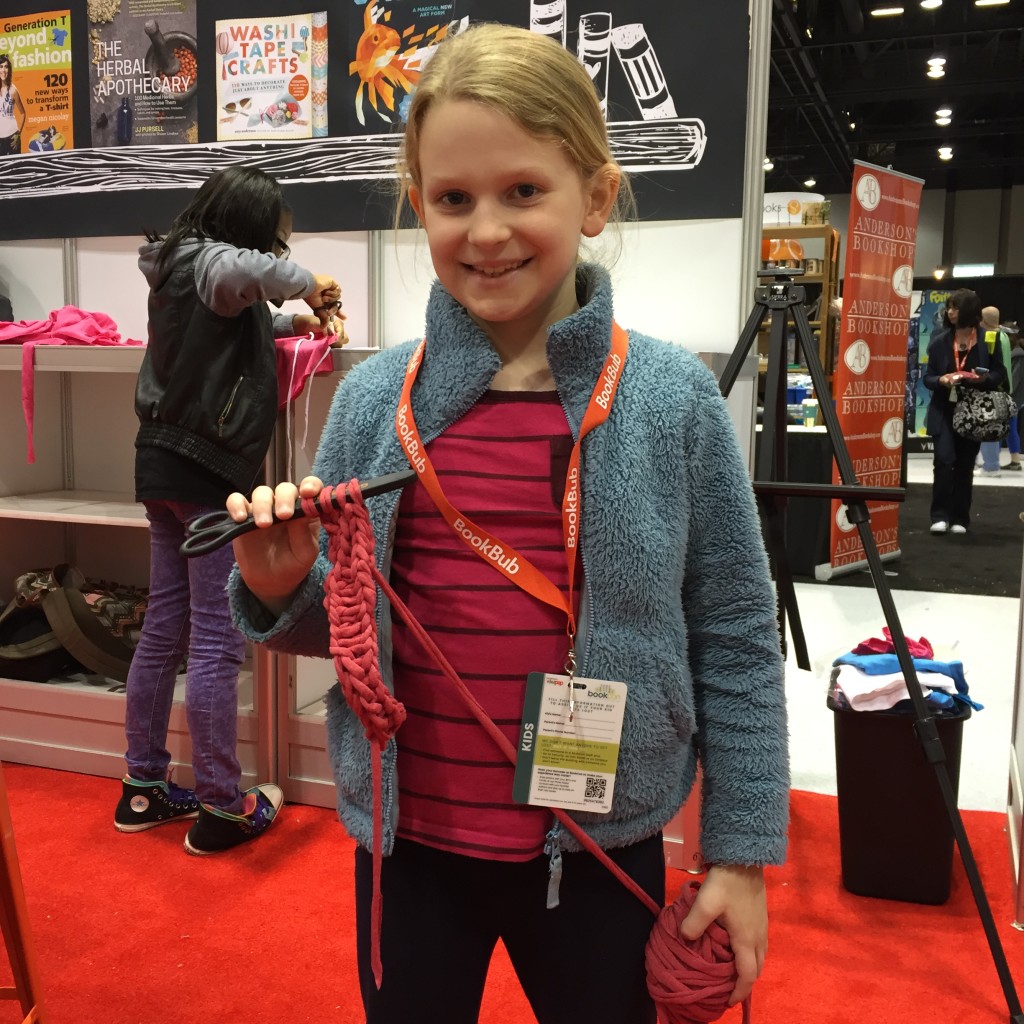 Thanks, Workman Publishing, for a great day in Chicago! I felt in very good company with all these amazing-looking books for 2017.