Here's an easy T-shirt transformation project from Generation T: Beyond Fashion (project #9, Transformer), courtesy of Homemade Holiday 101 that requires just one seam's-worth of sewing! So if your crafty self is feeling at all unsure whether you'll actually be able to knit that scarf in time for Christmas, grab the nearest two T-shirts (the larger the better), a pair of scissors, and a needle and thread (or a sewing machine!), and make a whole scarf-plus in about 10 minutes.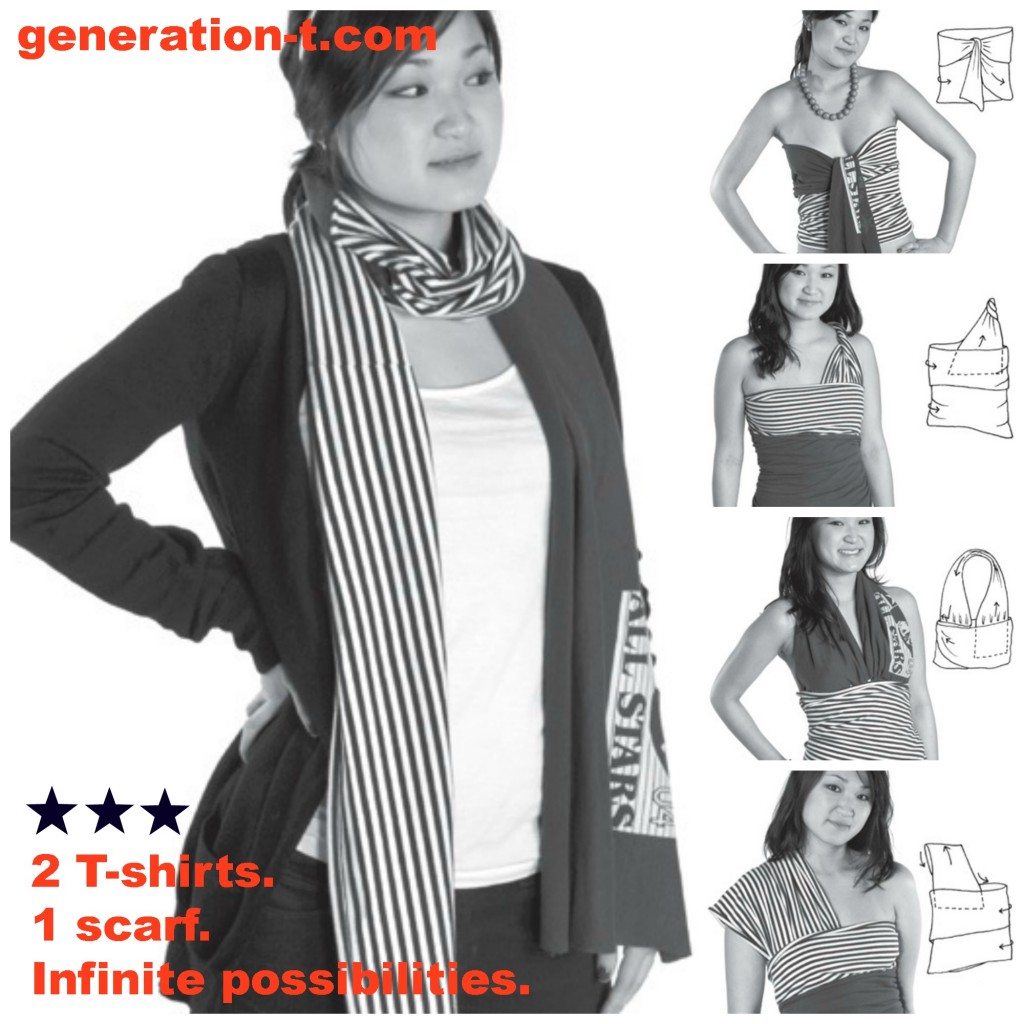 Materials:
2 T-shirts of the same size (L or XL)
Scissors
Ruler
Chalk marker
Straight pins
Needle
Thread
Make it:
For step-by-step instructions and illustrations, go to Homemade Holiday 101: 30-minute Scarf.
BONUS:
Just a reminder that Generation T and Generation T: Beyond Fashion ebooks are on sale for $2.99 throughout the holiday season. Just head to HomemadeHoliday101.com to download!