It's Monday, and we're back with our A Spot of Tee feature! Despite it having been June when I spotted this this skully tee (Halloween = 4 months away!), I actually spotted  it twice over a period of three days. Once in Prospect Park, Brooklyn at a BBQ (paired with some amazing platform sneakers — oh, how I wish I had the camera for those), and once here: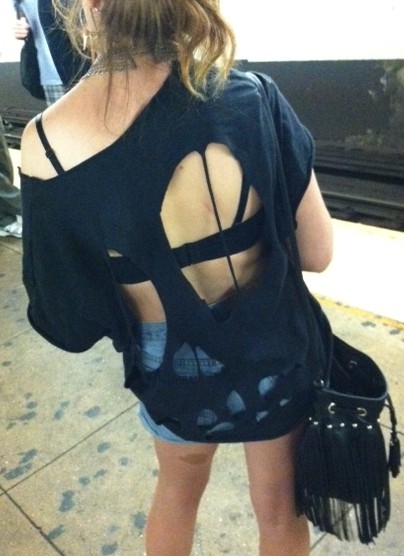 Where: F train Platform, West 4th Street Station, NYC
When: June 2012
What: Skully Tee
Key accessories: Denim shorts, fringed leather, (optional: platform sneaks!)
How do I get the look?: See the image below from page 35 in Generation T: Beyond Fashion (with a bonus spiderweb tee!), or click here for a tutorial via Hurley.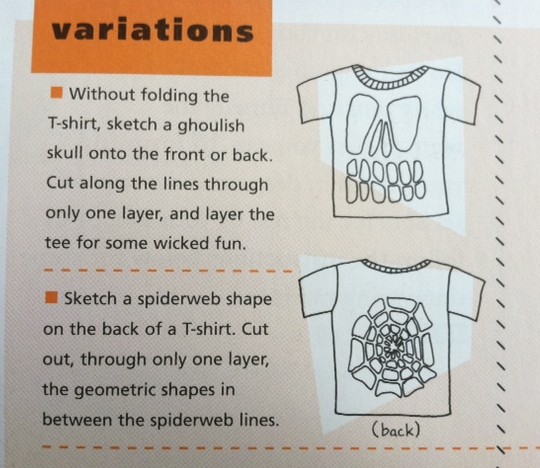 What, oh, what will we spot next…?
Tags: a spot of tee, skully T-shirt, skully tee, spiderweb T-shirt, T-shirt halloween, T-shirt refashion
[ Posted on August 13th, 2012 ]