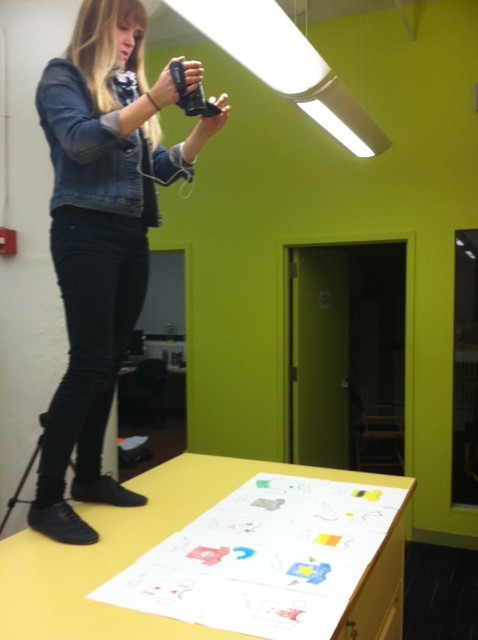 Just in time for you last-minute Halloween revelers! Make a beeline for your T-shirt stash and pull together one of these costumes in mere minutes…. Last week, my friend Elan asked me to help her out with a student project for her journalism class (see Elan in action, right, who was willing to climb on top of tables to get the right shot!). Here's a little video tutorial we came up with to show you 10 super quick-and-easy ideas for a T-shirt-based Halloween costume. Forgive the low sound, since we were working without a mic, but we hope you enjoy!
Top-10 Last Second Halloween Costumes from Elan Bird on Vimeo.
And in case you missed the visuals, below are the 10 quick-and-easy T-shirt-based Halloween Costumes (all illustrations courtesy of Megan/Generation T):
1. Charlie Brown (a good man, indeed, from our pal Charles M. Schulz–add a black pair of shorts and a baseball cap for good measure)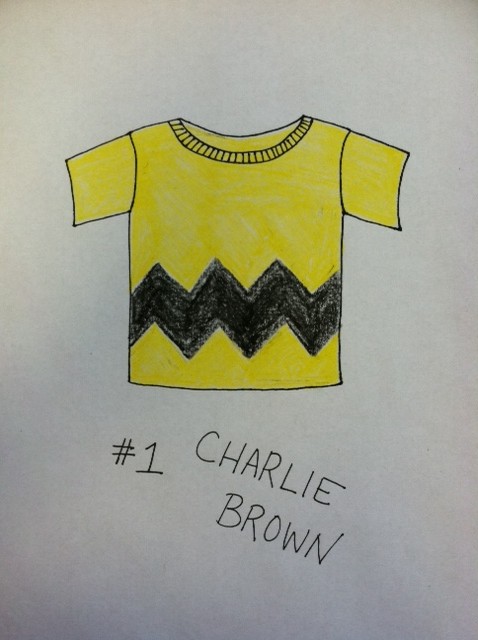 2. Deviled Egg (love me some wordplay! just grab those devil horns and tail I know you have packed away somewhere)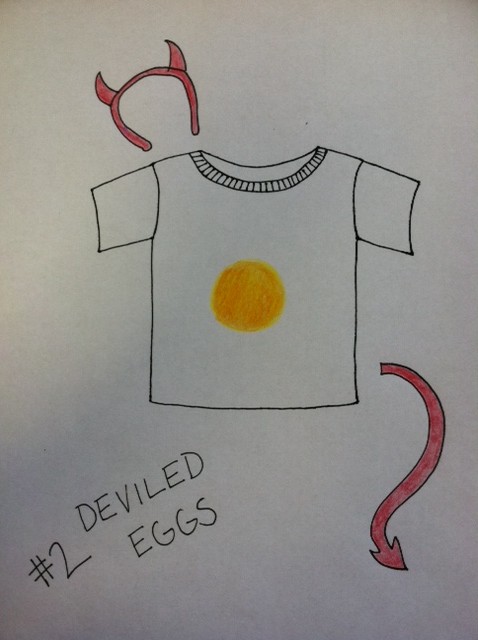 3. Candy Corn (inspired by my friend Alexa (aka The Swell Designer)'s adorable tie-dyed onesie!)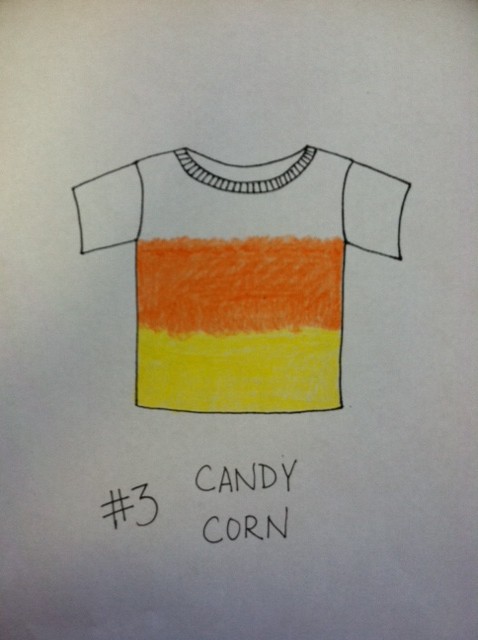 4. Shooting Star (more nerding out with words, adapted from an idea in The Halloween Handbook PS: those are squirt guns, folks!)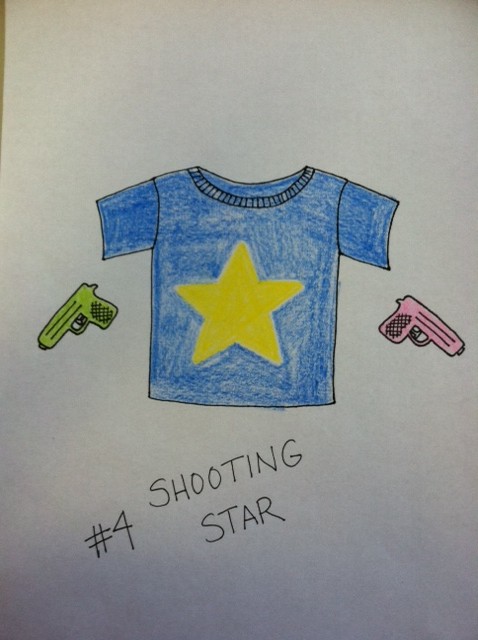 5. Zombie (classic: blood, brains…nuff said; and here's the perfect soundtrack to listen to while you craft)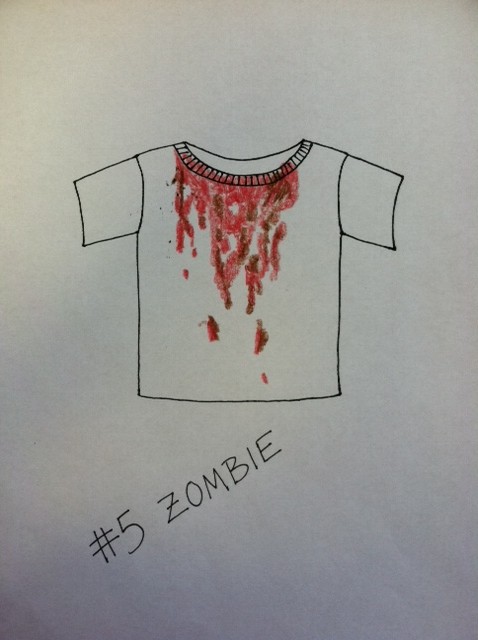 6. True Blood Waitress (don't forget to add some fang marks on the neck!)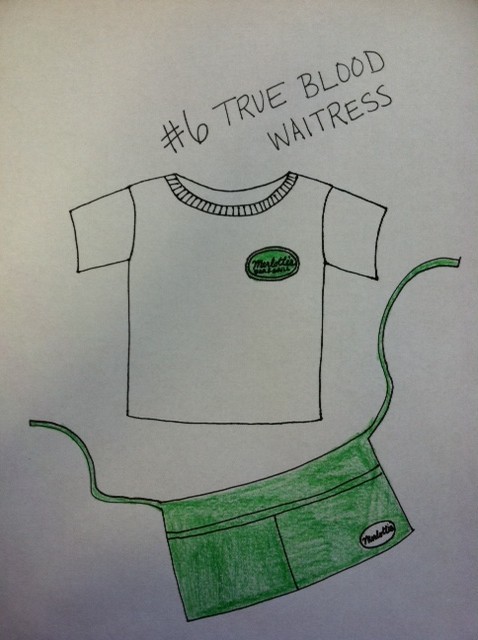 7. Chick Magnet (ha. get it?… also adapted adapted from an idea in The Halloween Handbook)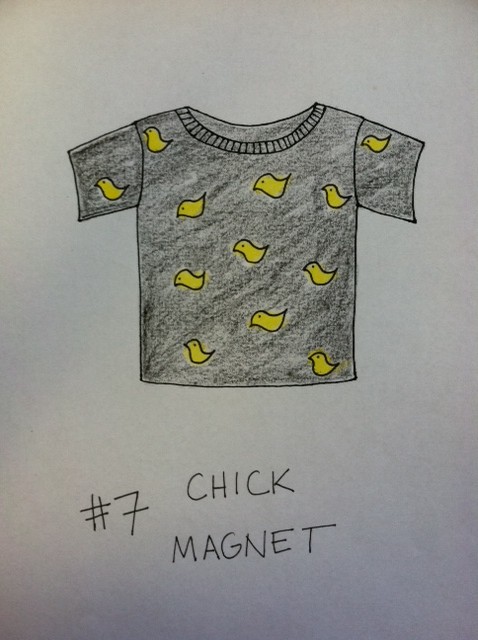 8. Static Cling (you don't even need paint for this one!)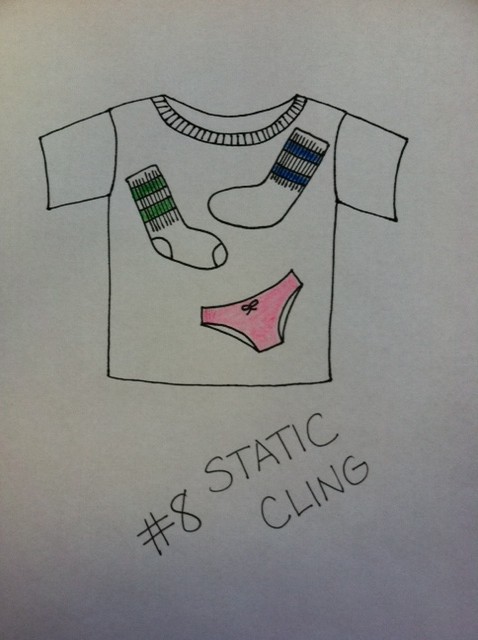 9. Thing 1 and Thing 2 (These Dr. Suess characters are perfect for pairs costumes!)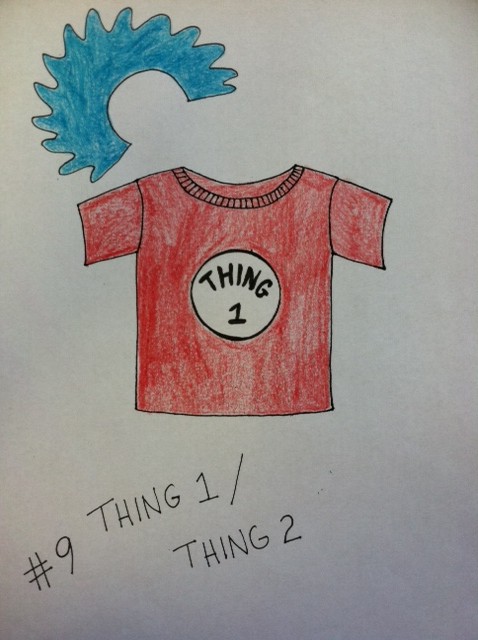 10. Playing Card (Ace of Spades or Queen of Hearts–or recruit enough for a full 52-card deck! Then shuffle.)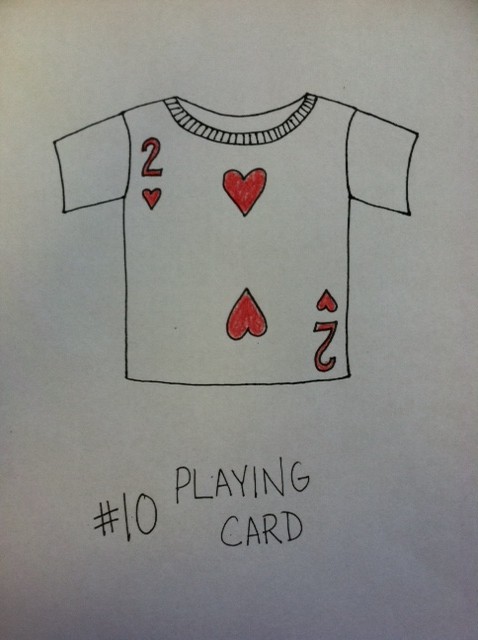 And if you have a T-shirt left over, don't forget to make check out the tutorial for a trick-or-treat tote!
Tags: costu, DIY Halloween costume, last-minute costume, T-shirt halloween, Transform a T-shirt
[ Posted on October 28th, 2011 ]