There's a new member of the Generation T family! Can you spot her, all the way off to the right there, standing with the really impressive posture? If you could hear her talk, you'd know she has a pretty hot accent, too.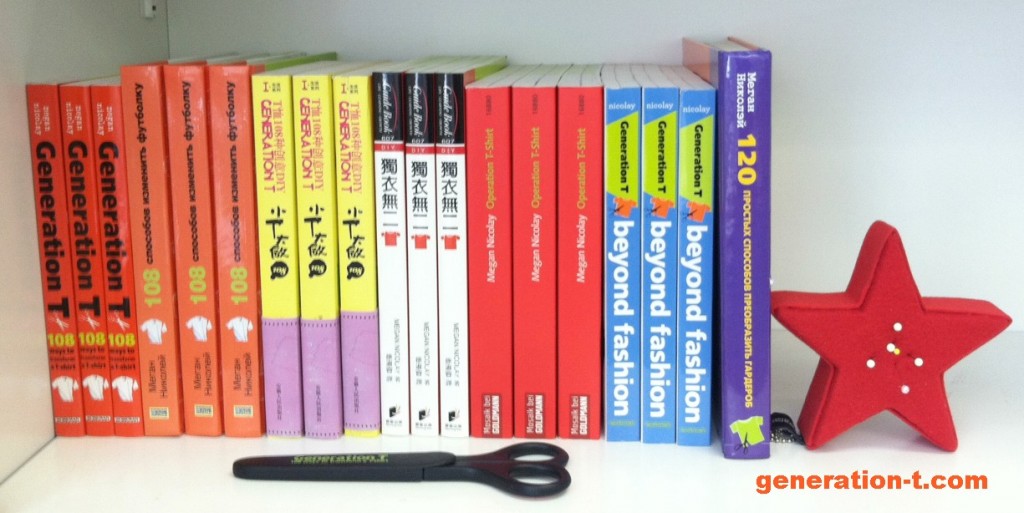 This introduction is clearly the moment you've all been waiting for: Generation T: Beyond Fashion is now available in Russian — and in hardcover, no less. Добро пожаловать, русские читатели! (Welcome Russian readers!)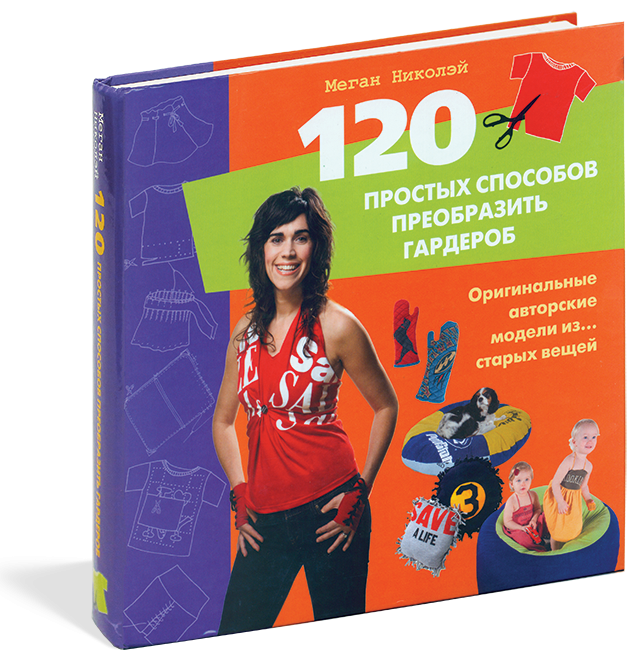 What do you think about the changes from the English-language cover? Do you like to see more projects pictured? Do you prefer the purple to blue on the spine? What about the halter top I'm wearing (do you prefer it in red or white)?
Head on over to the books section of the website to check out the full library of the Generation T and Generation T: Beyond Fashion editions (foreign and domestic) that have hit the shelves over the years.
Tags: foreign edition, Generation T: Beyond Fashion, Russian Edition, Transform a T-shirt translated
[ Posted on May 17th, 2013 ]