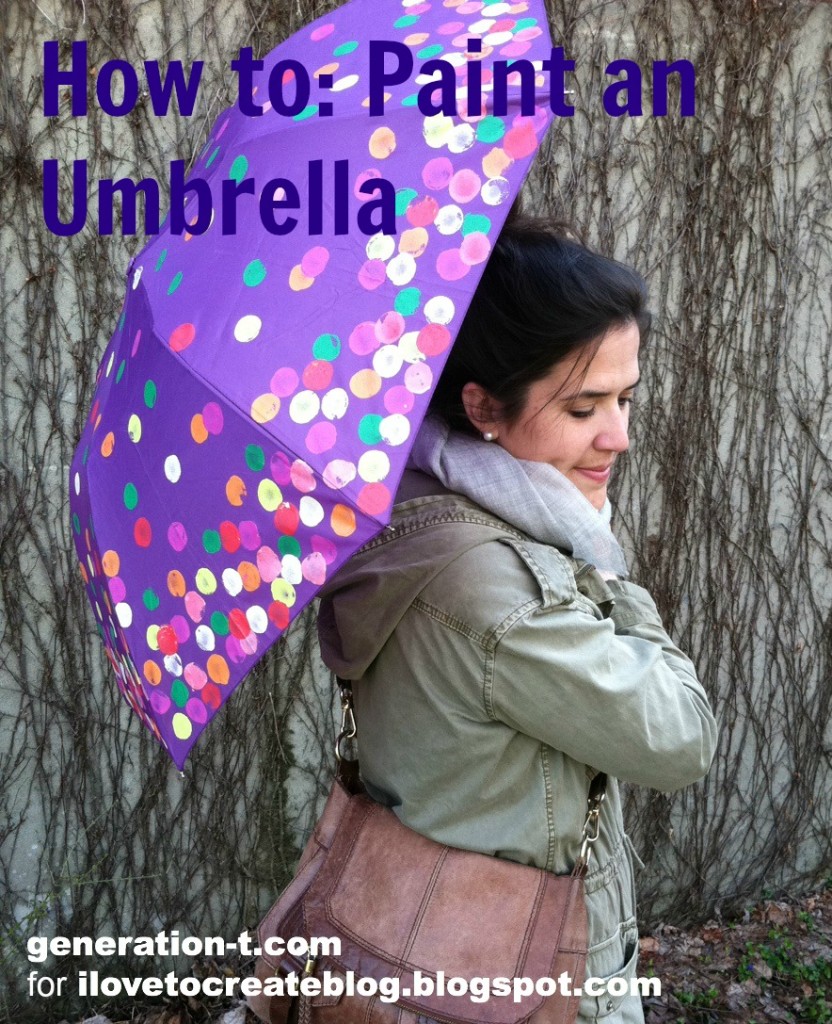 They say that April showers bring May flowers. And in some parts of the country this year there've even been April flurries to herald in the blooms! While Mother Nature keeps us on our toes, here's a colorful springtime project that really brings the flowers when it rains. It's just one of a slew of ways to decorate an umbrella with paint (because let's face it, sometimes a purple umbrella isn't quite bright enough). It's part pop art (a gumball machine!), part impressionism (Monet's gardens at Giverny) — and a whole lot of color to brighten any dreary day! We often think of fabric paints in the context of T-shirts and other wearables, but it's fun to experiment with paint on other fabric-based surfaces: embellished pillows, couches, canvas director chairs, curtains, and…umbrellas!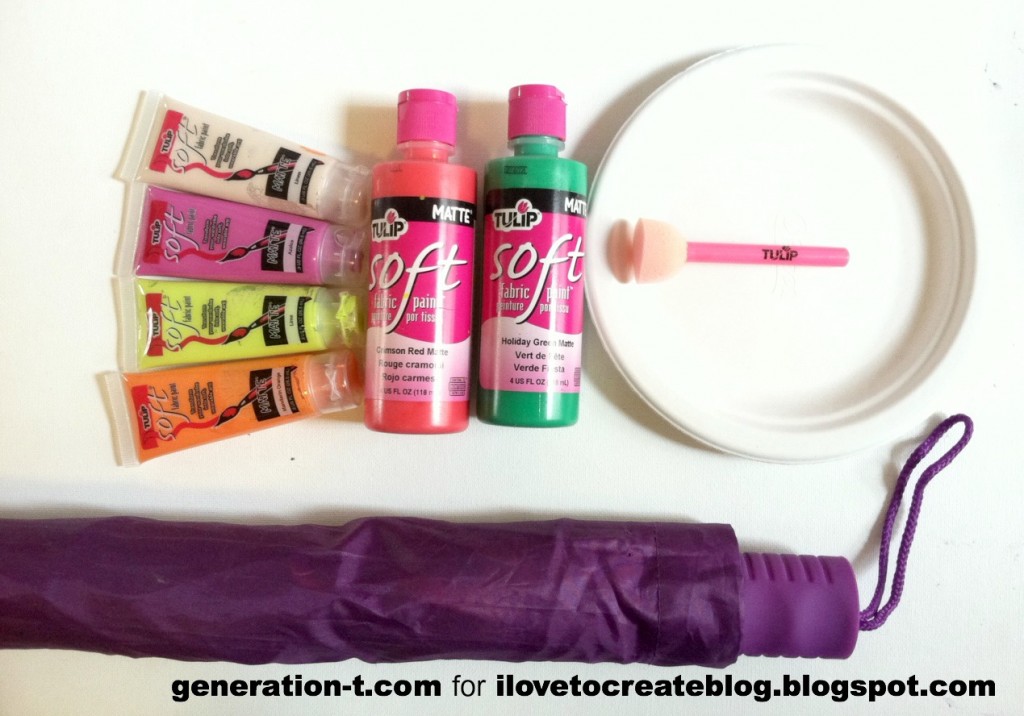 What you need:
-plain umbrella
-Tulip Soft Fabric Paint in a variety of colors (I used Azalea, Lime, Mandarin Orange, Linen, Crimson Red Matte, and Holiday Green Matte)
-Tulip Sponge Pouncers (foam paintbrush)
-paper plate (to use as a paint palette)
Make it:
Click through to the the iLoveToCreate Blog to watch the how-to video I did for About.com, and follow the step-by-step photos.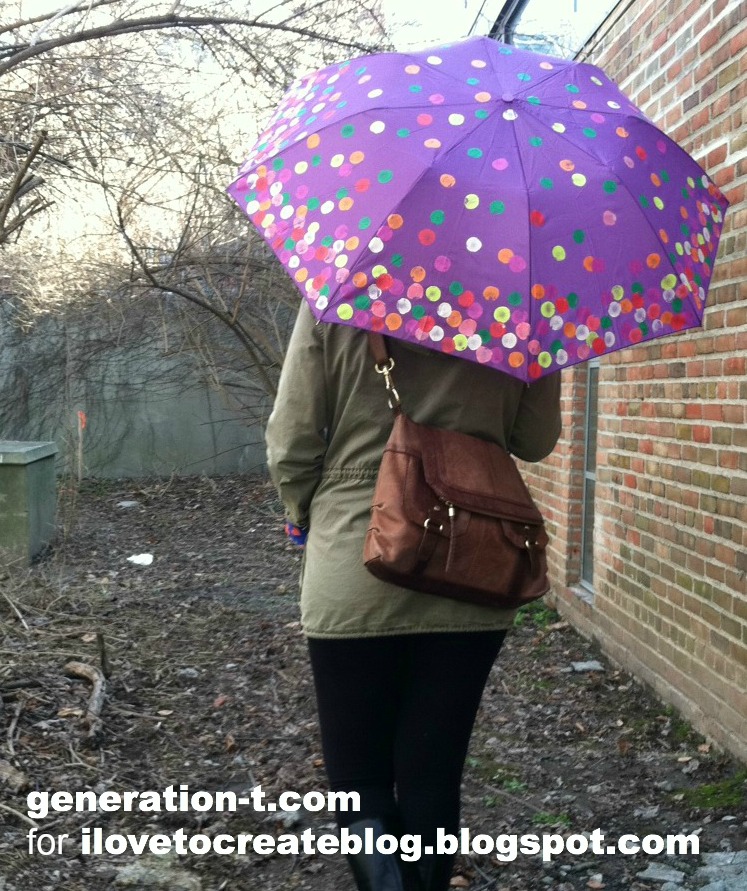 What a nice vibrant splash of color while we wait for more flowers to poke through!