Yes, Thanksgiving is nearly upon us, but I'm already looking beyond the food coma to the holiday party scene! A little bit of proper party headgear puts me in the mood. You can make this headband in an afternoon and be party-ready by evening. Make one in bright tones, and you'll be able to transcend the cold weather and be positively springlike!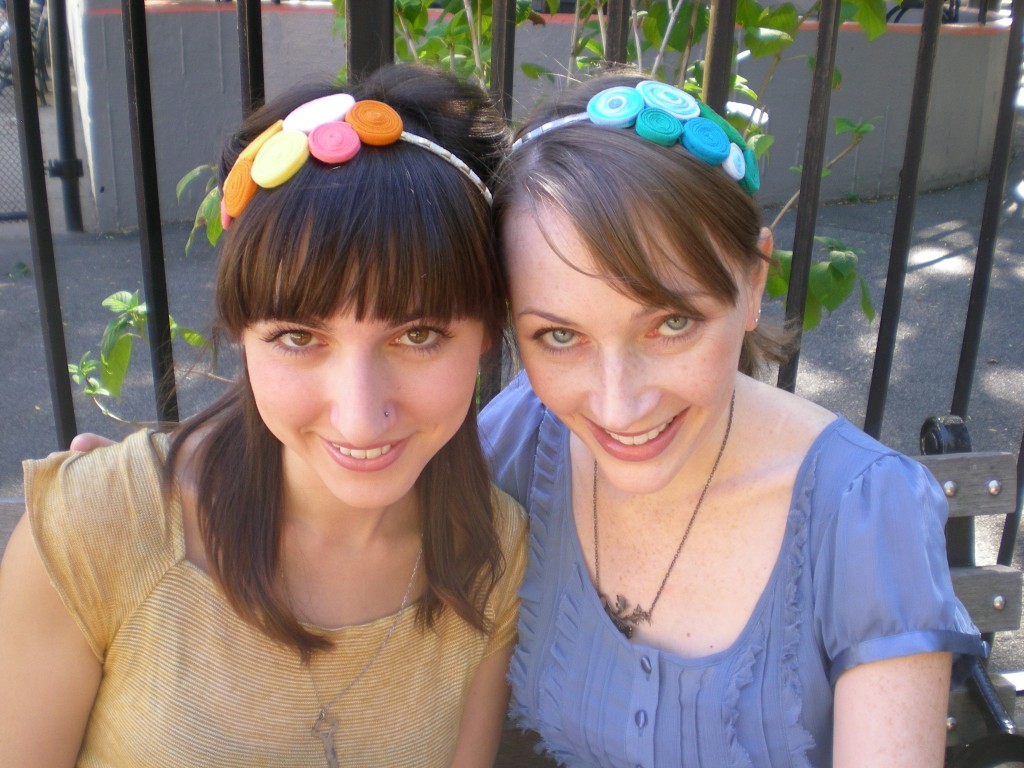 Materials:
-1″-wide T-shirt strips of varying lengths (in complementary shades)
-Aleene's Fabric Fusion Permanent Dry Cleanable Fabric Adhesive
-fabric scissors
-1 fabric-coated plain headband (preferably with a metal base)
-clothespins
-straight pins (optional)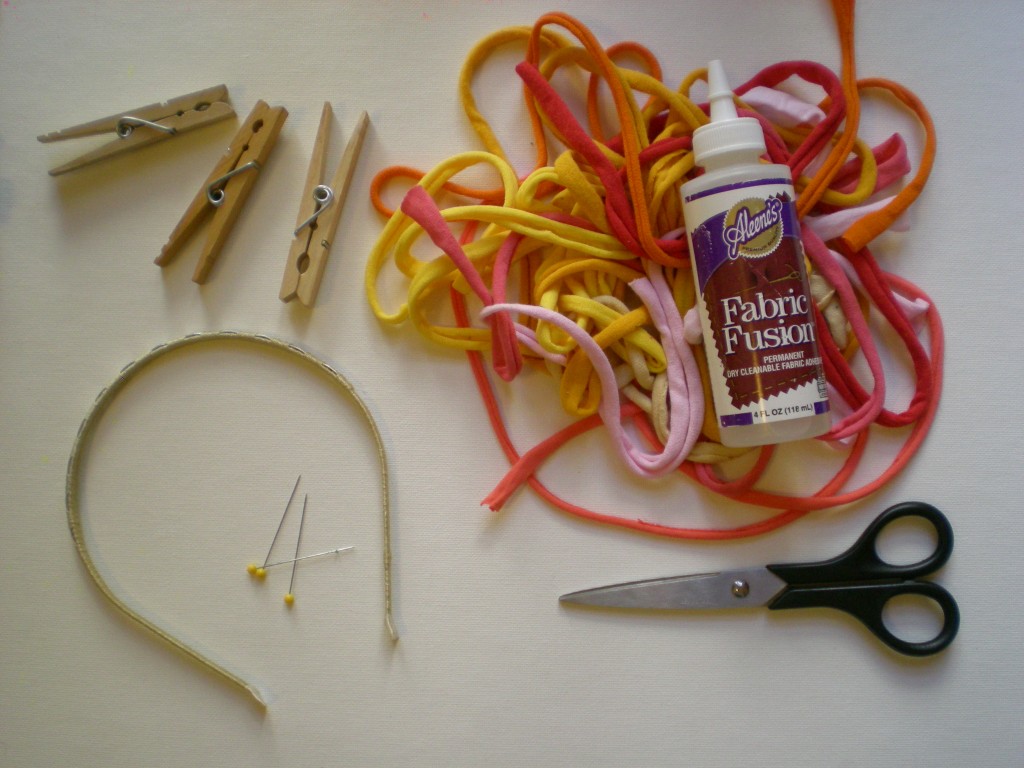 1. Gather the T-shirt strips. (A T-shirt hem works well — just cut off the stitching and stretch it out!) Select one strip, squeeze a dab of Fabric Fusion on the inside end and fold it over on itself.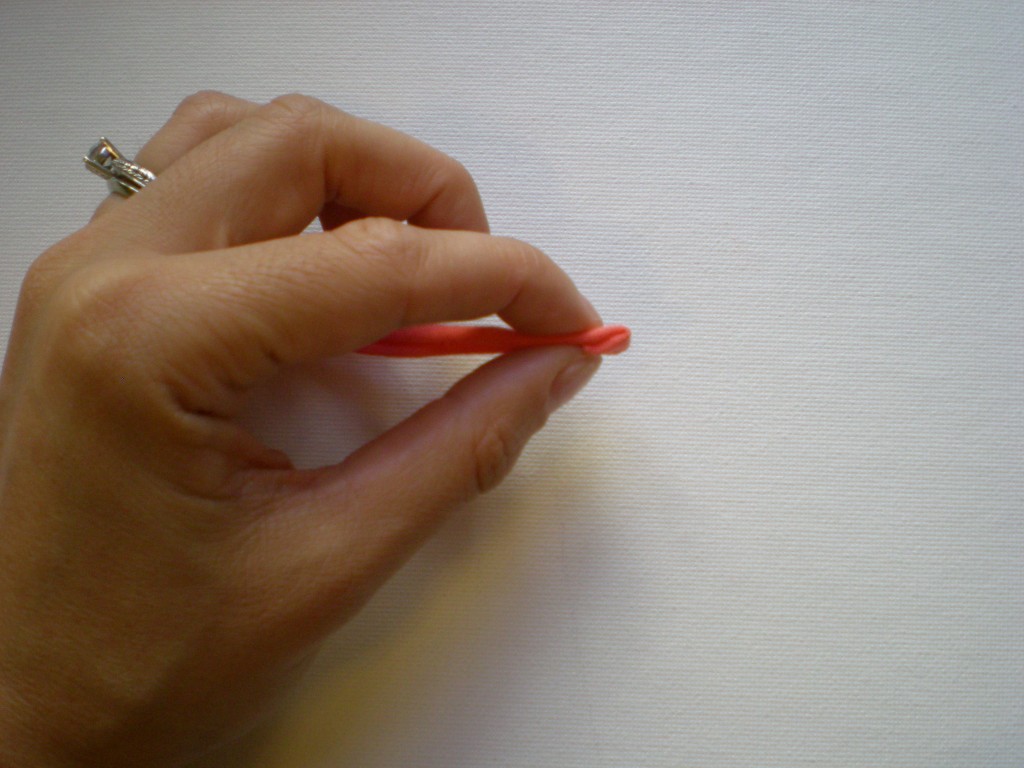 2. Gently squeeze more glue around the outside of the fold and coil more fabric into the glue.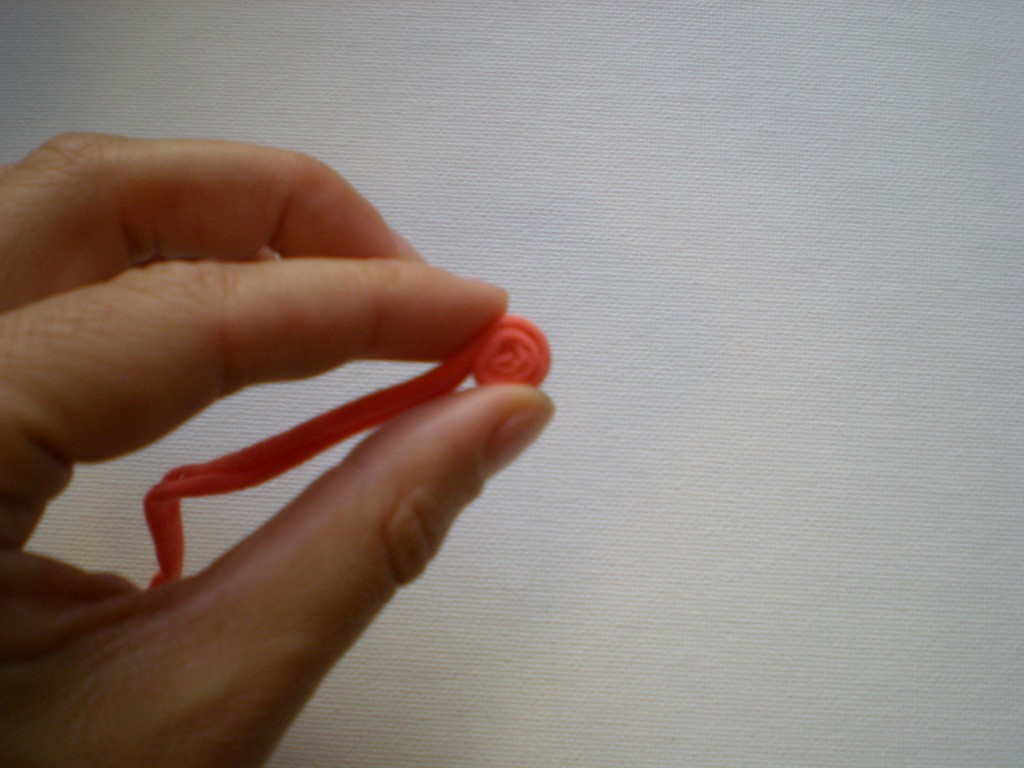 3. Continue gluing and coiling until you have a 1″ to 1.5″ fabric disc. Then snip the end at an angle and apply a bit of extra Fabric Fusion to make sure it flattens against the edge of the disc.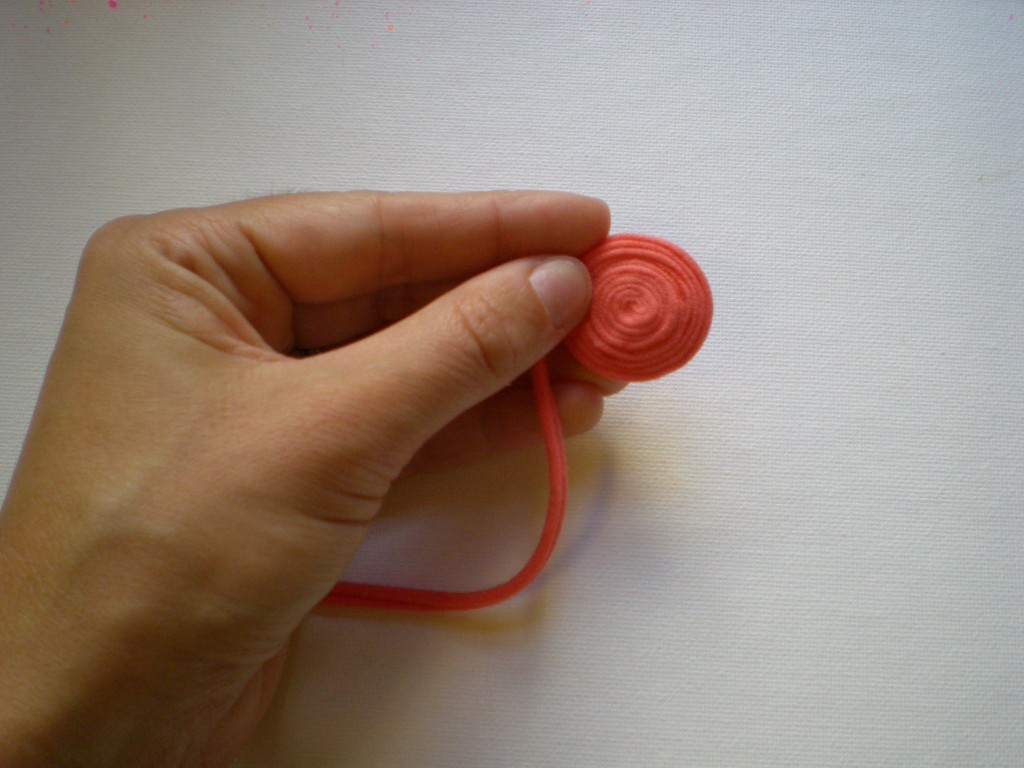 4. Repeat steps 1 through 3 to make seven to nine more discs! Optional: Use straight pins to keep the ends of the coils in place while they dry.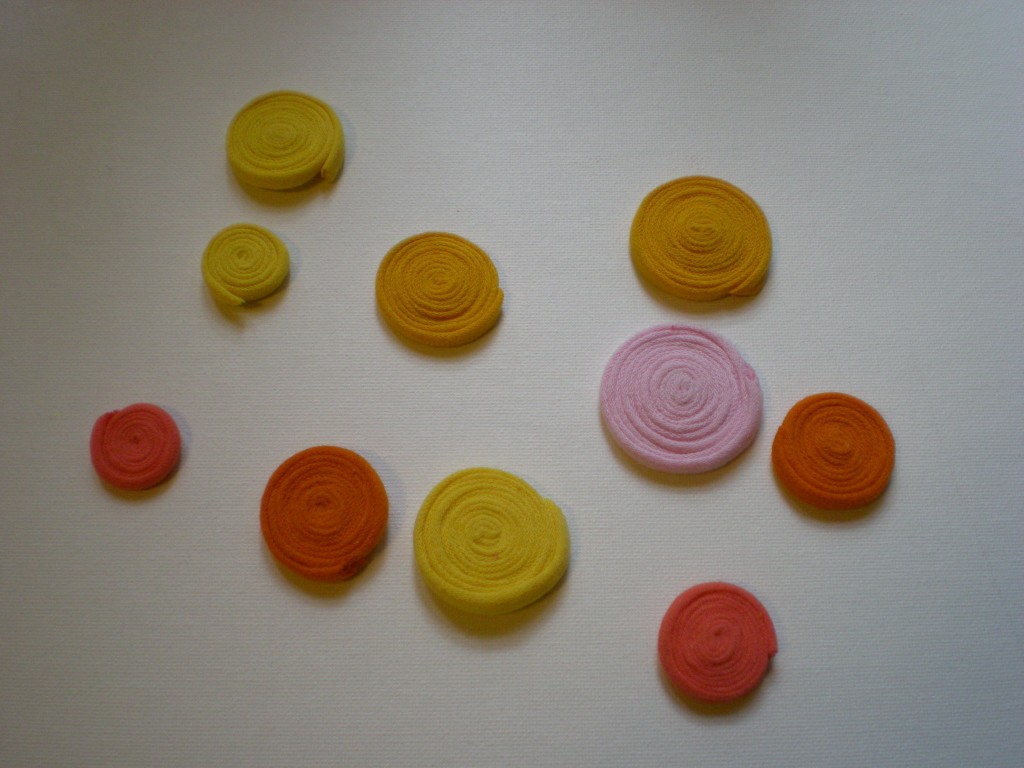 5. Arrange the discs in a pattern you like and glue them together at the intersections. Let the panel dry.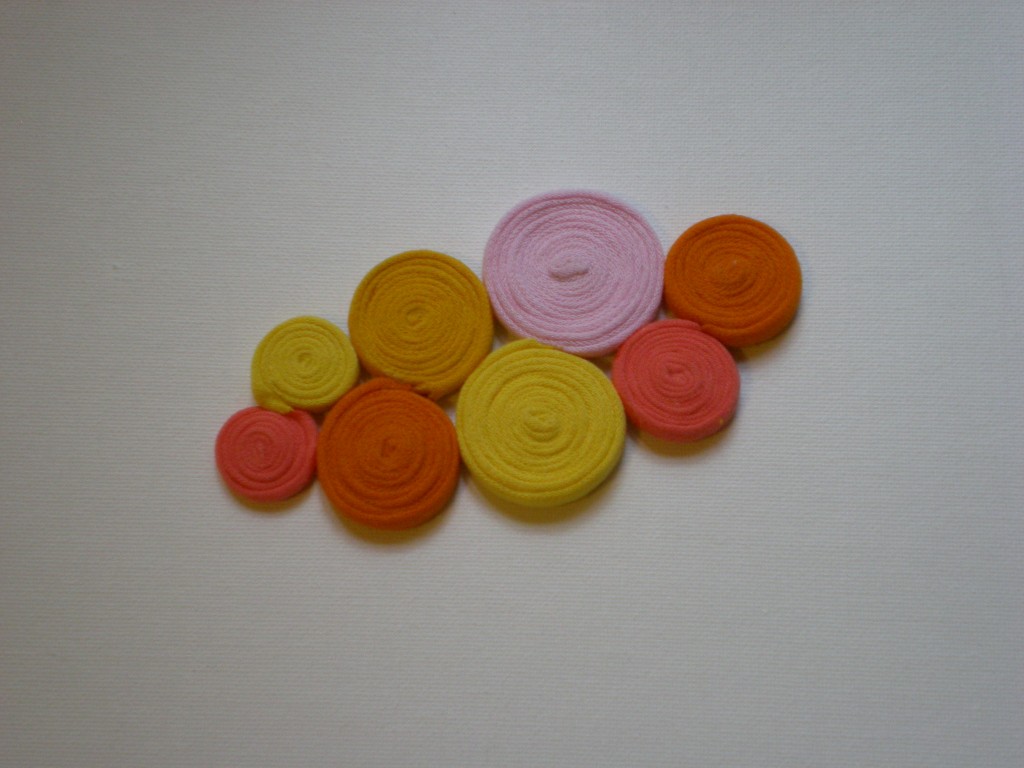 6. Apply glue along the top edge of the headband and gently press the panel against the headband.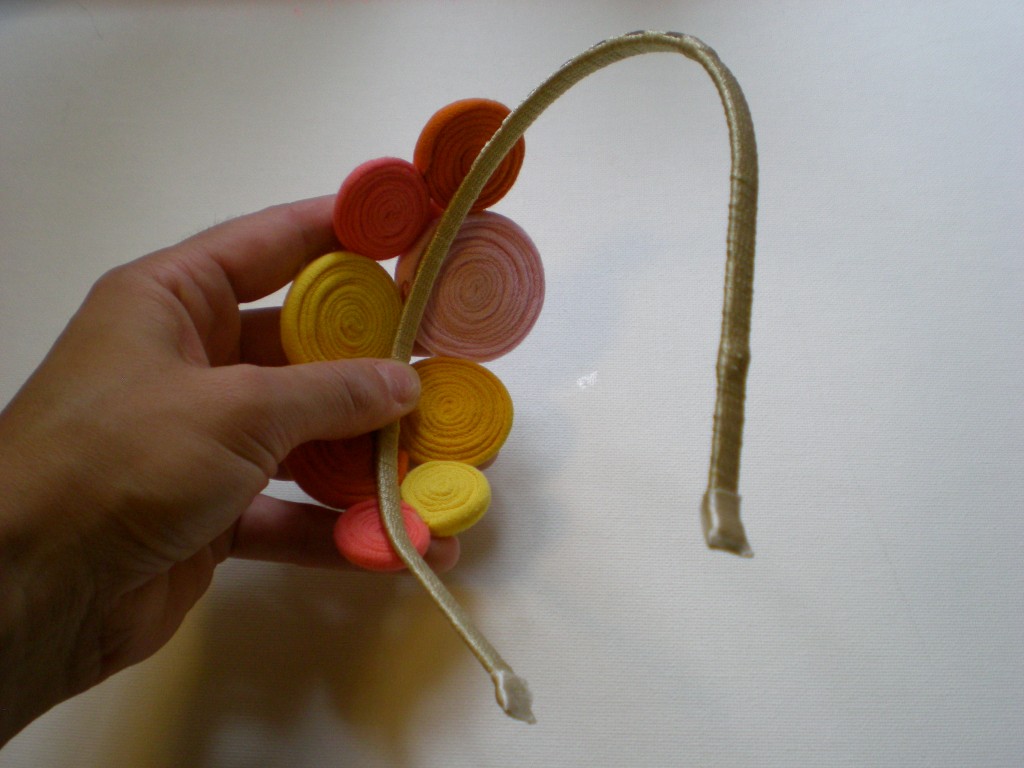 7. Clip it in place with clothespins (so you don't have to hold it in place). Let it dry.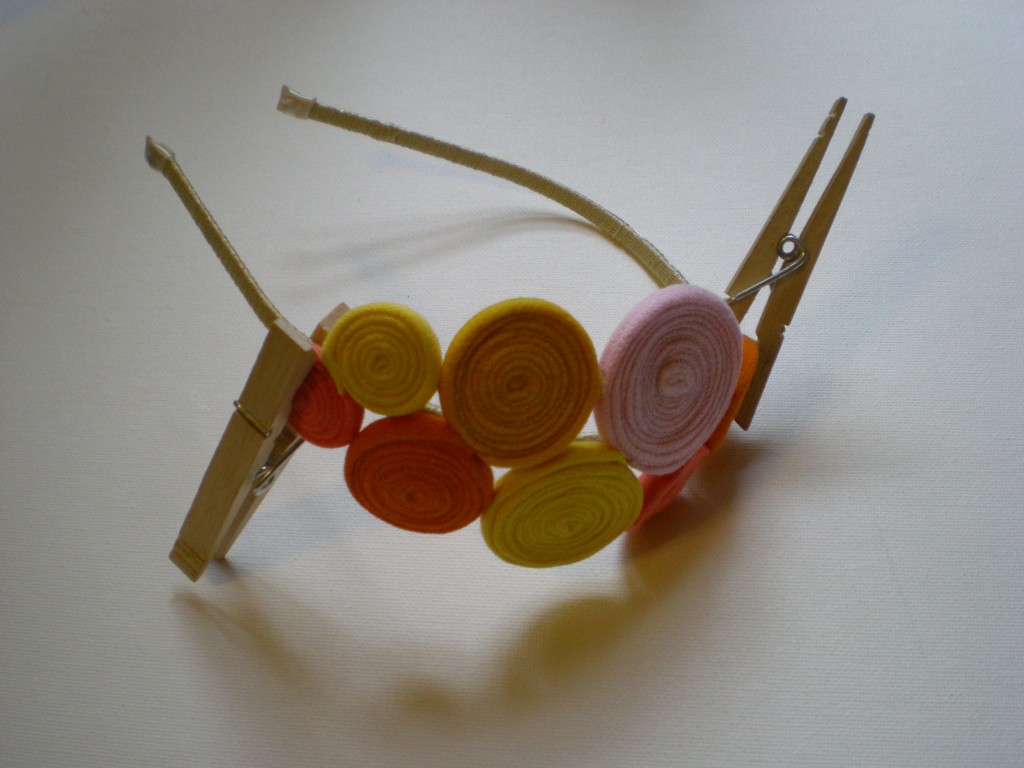 8. Wear it hair up or down!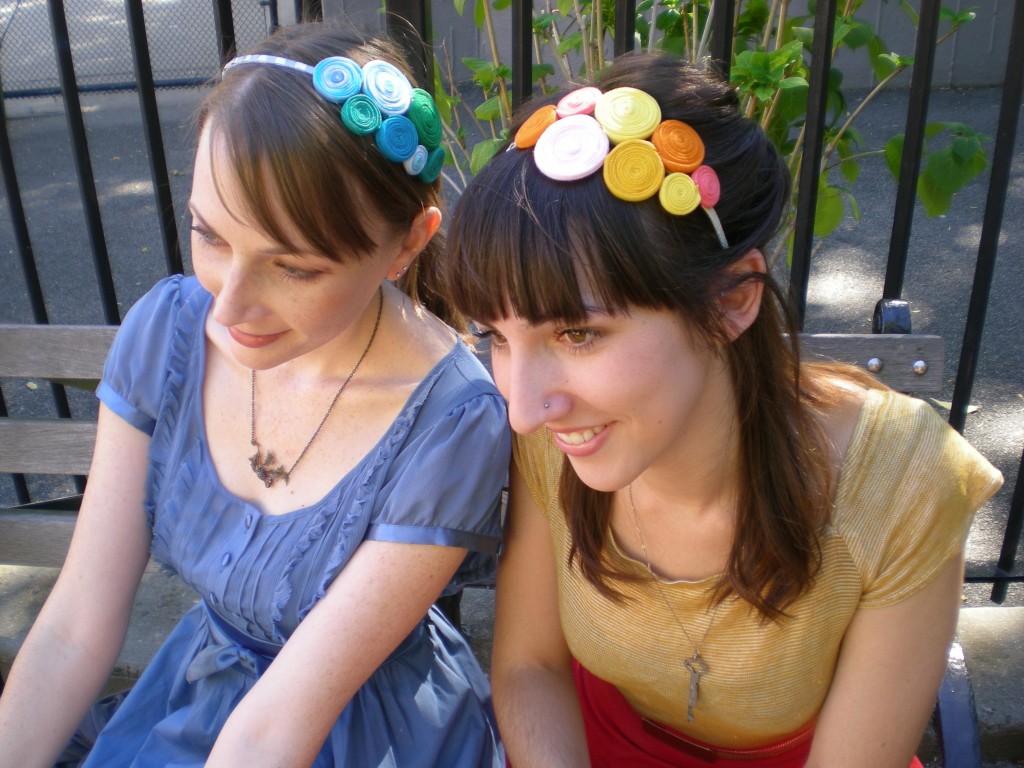 *Stay tuned for some crafty coil variations in the coming weeks!
Tags: crafting with scraps, iLoveToCreate, T-shirt headband, T-shirt surgery
[ Posted on November 23rd, 2010 ]